Picture Of Vijay-Dhoni Went Insanely Viral !! Check What Ajith Fans Did
Dhoni
Thala
Thalapathy
Vijay
CM / Updated: 2021-08-12
15:55 IST
By Dhiwaharan
A series of pictures that shows actor Vijay who is fondly called as Thalapathy by his fans and former Indian captain and current captain of Chennai Super Kings MS Dhoni together are going insanely viral in social media platforms with the overwhelming reactions of fans flooding the feeds. The meeting between the duo took place as both of them were shooting at Gokulam Studios that is located at Chennai for their upcoming projects.
[wp_ad_camp_1]
Damnnnnnnnnnnnnnn… THALA MEETS THALAPATHY….❤️❤️❤️❤️❤️❤️❤️😍😍😍😍😍😍😍😍😍😍🔥🔥🔥🔥🔥🔥🔥🔥🔥🔥🔥🔥🔥🔥🔥🔥 https://t.co/8rOhmhdZka

— Dr.Abishek🍥 (@LETHALABISHEK) August 12, 2021
As soon as the pictures went viral, a number of fans started sharing them with the caption "Thala-Thalapathy". It is very well known that Dhoni is being called by the Tamil nadu cricket fans as "Thala" which means "leader". It is also notable that actor Ajith who is fondly called as "Thala" by his fans, is being considered as the rival of actor Vijay. Now fans of the "Mankatha" actor has been sharing tweets saying that "Ajith" is the one and only "Thala" and are involving in verbal spat with Vijay fans who deliberately term Dhoni as "Thala" in order to dethrone the title from the rival of their favourite star.
It has been reported that Vijay was busy shooting for his upcoming film "Beast" at Gokulam studios where Dhoni made his presence for the shoot of a commercial. The last time Dhoni and Vijat met each other was, during the inaugural season of India premiere league. Actor Vijay was appointed as the brand ambassador of team Chennai Super Kings which is being led by Dhoni till today. The old pictures of the duo together is also trending in social media platforms right now.
[wp_ad_camp_1]
Check out the pictures below :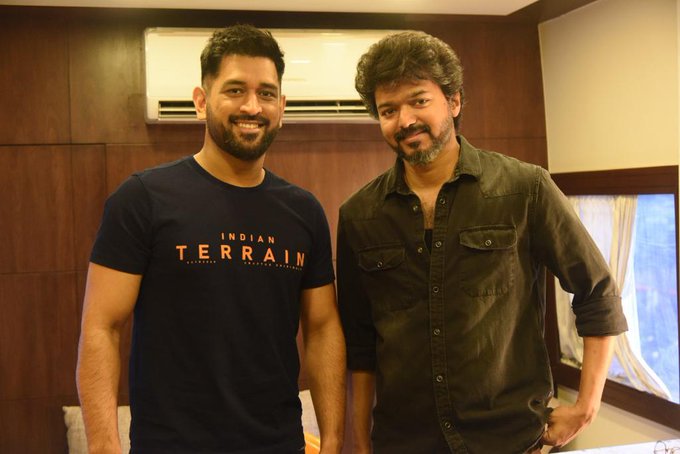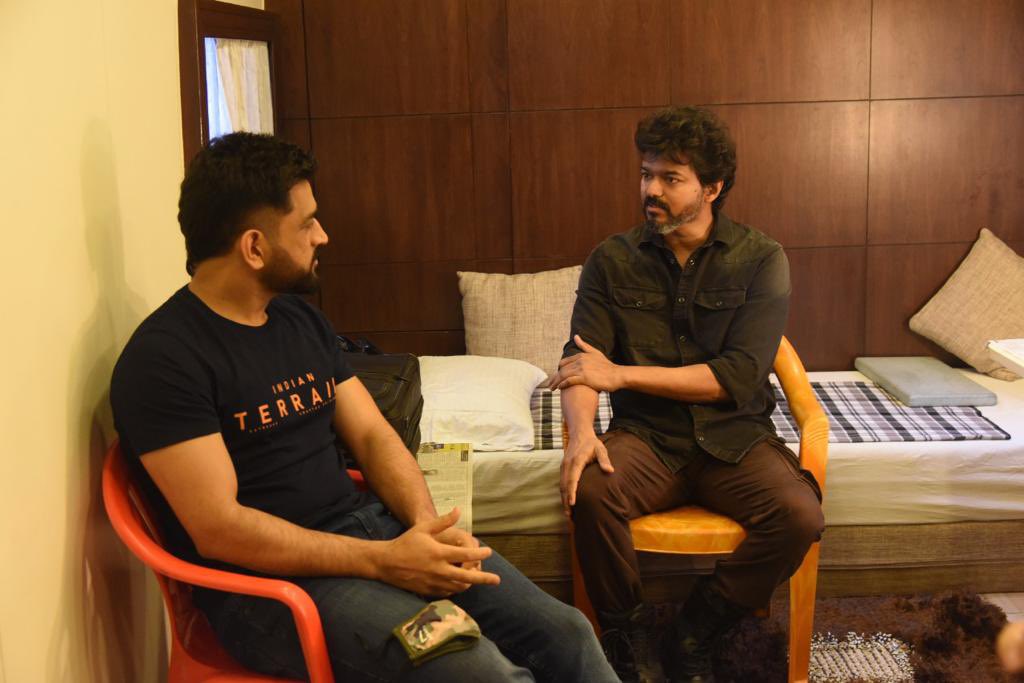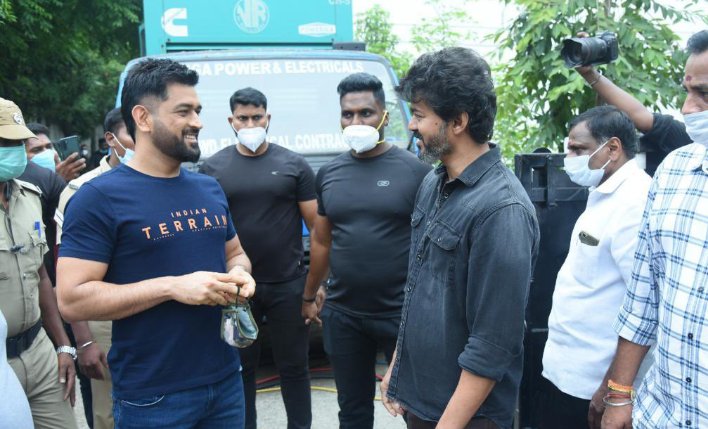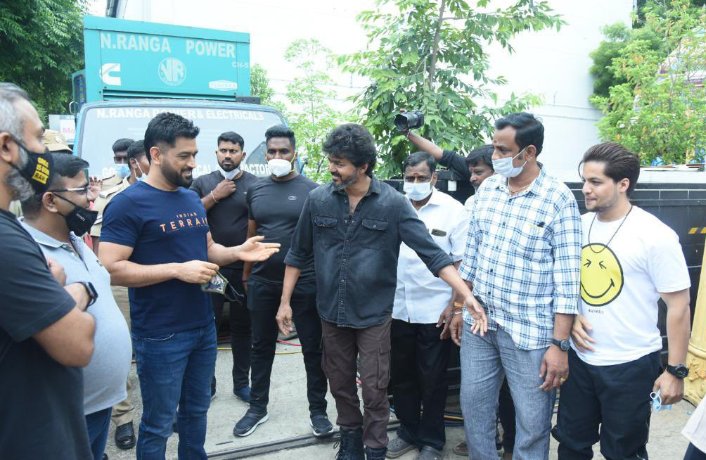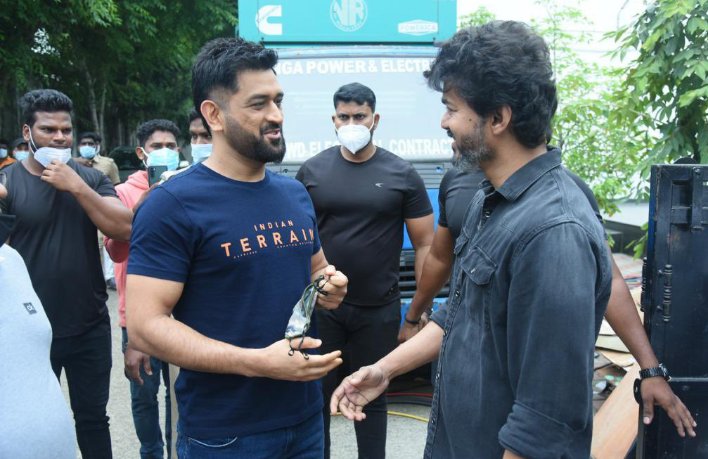 On seeing the enormous number of posts which termed Dhoni and Vijay as "Thala and Thalapathy" respectively, fans of actor Ajith got triggered and started trending that "Only Thala is actor Ajith". This is not the first occasion where Ajith fans emerging against Dhoni for being called as "Thala" as during every July 7, a trend will take place in Twitter hailing Ajith as "Thala". "Orey Thala Ajith" is currently trending as an effect of the Vijay-Dhoni union.
Check out some of the reactions below :
தல னா அது அஜித் மட்டும் தான் 🤫👊🏻#Valimai #ThalaAjith ❤️ pic.twitter.com/NbQHn1Jur0

— Kirthick (@ThalaKirthick) August 12, 2021
We Are Here Only For Our THALA #AjithKumar ! We Will Be Here Always For Him & His Movies ! #ஒரேதலஅஜித் #Valimai #ThalaAjith pic.twitter.com/zd49lojJK8

— #THALA 61 (@thala_61) August 12, 2021
One & Only Thala 🔥🔥🔥🔥

A J I T H K U M A R 🔥🔥🔥🔥#NaangaVeraMaari#AjithKumar #Valimai

— MALAYSIA THALA AJITH FAN CLUB ® 𝙑𝘼𝙇𝙄𝙈𝘼𝙄🔥💯 (@Thalafansml) August 12, 2021
August 12, 2021
[wp_ad_camp_1]
Real one THALA AJITH KUMAR 👑 pic.twitter.com/KV6H4k5B5I

— Yashwanth Kalyan Cult 🦁🇮🇳❤ (@PKadmirer02) August 12, 2021
Case Closed…☺️☺️#Valimai #ThalaAjith pic.twitter.com/ekkH842naR

— தல அஜிஸ் Valimai🔥 (@AjieesLovely2) August 12, 2021
#Thala Ajith is a brand💥🤫

Since 2001🤘💥#ஒரேதலஅஜித் #Valimai || #AjithKumar pic.twitter.com/956lcvwk2X

— தல வினிதா 2| ᵛᵃˡᶤᵐᵃᶤツ (@ThalaVinitha20) August 12, 2021