The trailer of Rajinikanth starrer Petta released nearly a week ago and it promises to be a mass entertainer. The film, which also stars Vijay Sethupathi, Bobby Simha, Trisha, Simran and Nawazuddin Siddiqui among others, will hit the big screen on January 10, 2019. The trailer, unlike the teaser of the movie, gives us more insight into the world of Kaali aka Rajinikanth.
[wp_ad_camp_1]
Apart from an impressive star cast, the film's music has been composed by Anirudh Ravichander. Petta has been written and directed by Karthik Subbaraj, who has early wowed the audience with films like Jigarthanda and Pizza.
[wp_ad_camp_1]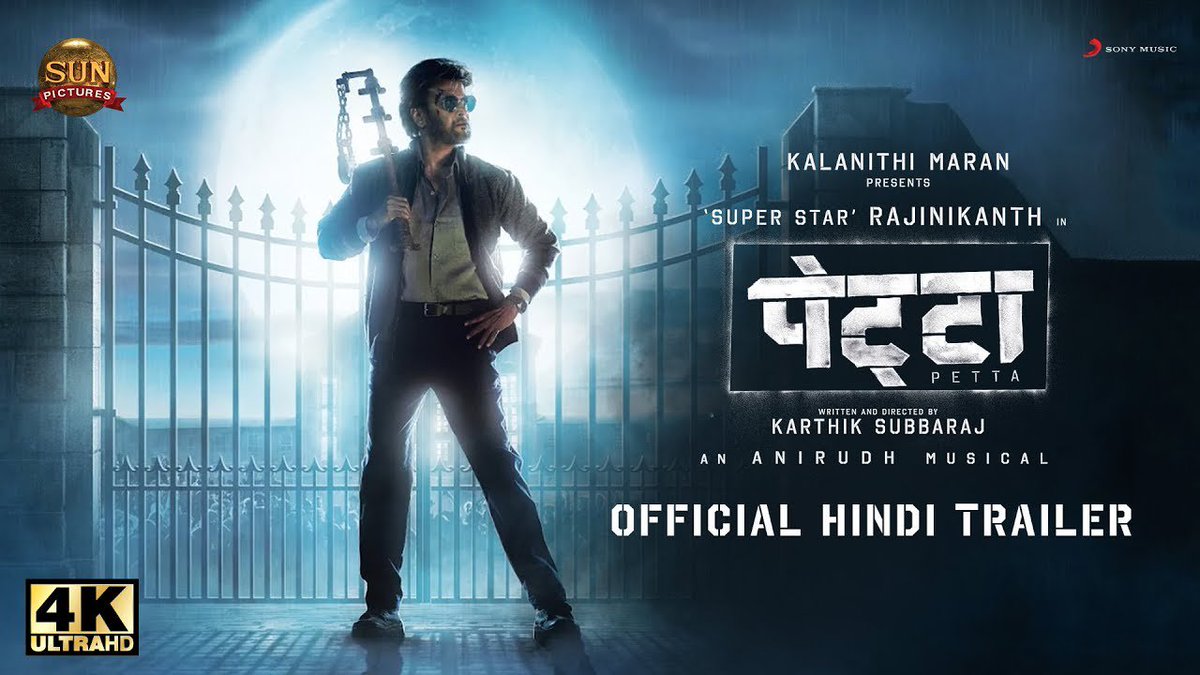 The Hindi trailer of Karthik Subbaraj's action film Petta has been released yesterday. Check it out here :
Most of the fans who watched the trailer seemed a bit disappointed as they think that the voice artist who dubbed for Rajinikanth has not done enough justification. Even some of them demanded for a re-dub. Check out some of the reactions here :
3 different voices for Rajni in hindi trailer #PettaPongalParaak #Petta WHY???

— Satwik 2.0 (@atre_satwik) January 2, 2019
Sir whoever has dubbed for Rajini sir he just runied everything 😑 really bad dubbing. no expressions at all in his voice.
I think rajini sir know Hindi.i agree not very good accent but we can enjoy his expressions at least.
Then why somebody else dubbed for him every time ?

— Sana_khan (@AnnaTom10) January 2, 2019
rajini sir Oda gethu ah na voice ku…Hindi version ku match agula sir….suit agula sir…

— GokulAnand (@GokulAn54560250) January 2, 2019
I thought the dubbing voice of THALAIVAR is not matched. Also many body are accept my thought.Please change it Sir. If possible Ask #THALAIVAR to dub with his original Voice in Telugu and Hindi too. We Tamil's experienced the original effect every time.They also will enjoy it🙏🏼

— Arun (@Arun2point0) January 2, 2019
sir pls dubb it by mayur vyas….we northies are not used to this voice of rajini sir🙏🙏🙏

— Rakesh (@Rakesh31065874) January 2, 2019
Bro.Who has given voice in Hindi? Is it not manoj vyas who suits to an extent?

— My INDIA (@BRajagopal72) January 2, 2019
Sir dubbing was poor its not manoj vyas @karthiksubbaraj @sunpictures

— Kunal Tandan (@bit_Tu_) January 2, 2019
Who has dubbed for rajini sir in this version ? Terrible voice . expressions less as usual

— Sana_khan (@AnnaTom10) January 2, 2019
dubbing not good

— satish (@satishkumaarrrr) January 2, 2019
Dubbing nalla ille sir seriousaa re dubbing kudunga

— sakthikanesh2.0 (@sakthirolls) January 2, 2019
Hey This Voice Is Not Suitable To Super Star Rajini , Where Is The Official Voice Artist , Who Dubbed For Kaala , Kabali , Shivaji And 2.O , Where It Is 🤔😏😣 .

— SatishGautam (@SgSatishgautam7) January 2, 2019
where was MAYUR VYAS….regular dubbing artist of rajini sir in hindi movies???…we r not use to this voice…

— Rakesh (@Rakesh31065874) January 2, 2019
Telugu dubbing was not tat much, especially the punch dialogues. don't know why Thalaivar is not dubbing in other languages.

— Aravind Sekaran (@Arvinddada1) January 2, 2019
Hindi fans says dubbing is not good .pls do dub it again 😑

— Rømêø (@Rm20234463) January 2, 2019

The two and a half minute trailer, which was released on Friday, promises a Rajinikanth we have all been longing to see on the big screen for quite some time now. The trailer begins with the usual hero-introduction build up before Rajinikanth's Kaali walks into the light revealing his face to the audience. The trailer is a classic Rajinikanth setup: a new guy in town and he is making the lives of bad guys very difficult. We know he is not just hostel warden Kaali, who is loved and celebrated by students under his protection. He has a dark past.
[wp_ad_camp_1]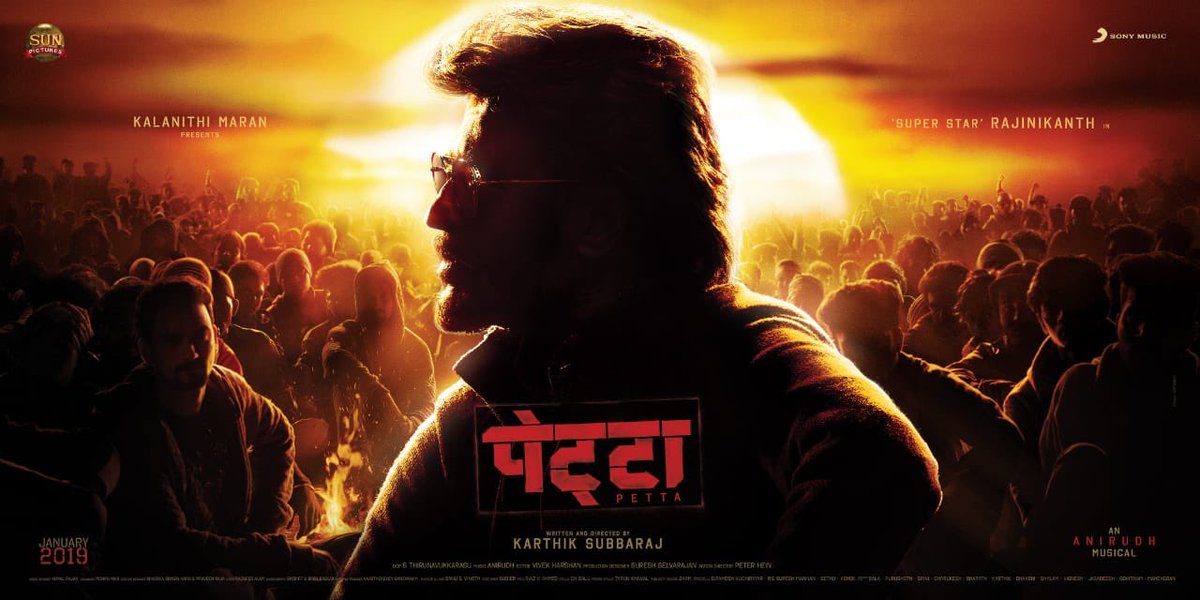 What do you think on Superstar's dubbed voice in Hindi Trailer ?? Comment your views below !!