People Who Mocked Chadwick Boseman's Looks Are Getting Thrashed !!
By Dhiwaharan
At the age of 43, Chadwick Boseman who is widely known as "Black Panther" died while fighting against colon cancer. The actor was struggling with the disease for the past four years since he got diagnosed with it. The actor passed away in his home with his wife and his family by his side. He was diagnosed with stage 3 colon cancer in 2016. Boseman became people's favourite after he played the Marvel Super hero black panther in the 2016's Captain American : Civil war.
[wp_ad_camp_1]
As soon as the news broke on the Internet, stars from across the world are mourning for the loss of the talented actor. US Democratic presidential candidate Joe Biden in a tweet said Boseman's power was 'bigger than anything we saw on screen.' Among those who left messages on social media were his Avengers co-stars Chris Evans, Mark Ruffalo and Chris Pratt.
From India, many cinema celebrities and influential personalities along with fans, prayed for the soul of the actor to rest in peace. His old speeches and scenes from his movies were doing rounds in the Internet since the actor left the world. Meanwhile, a set of people who mocked the actor for the past few days for his instant body transformation are being thrashed by the netizens for their arrogance.
For the past few years, especially during late 2019, the "Black Panther" actor looked so different from his films as he appeared so lean in his public appearances, most probably due to the treatment he was going through. However, Boseman who didn't want to gain the sympathy of the people by disclosing about his condition, received the criticism and fought it back along with the cancer. On seeing his body transformation, most people said that the "Black Panther" has became "Crack Panther".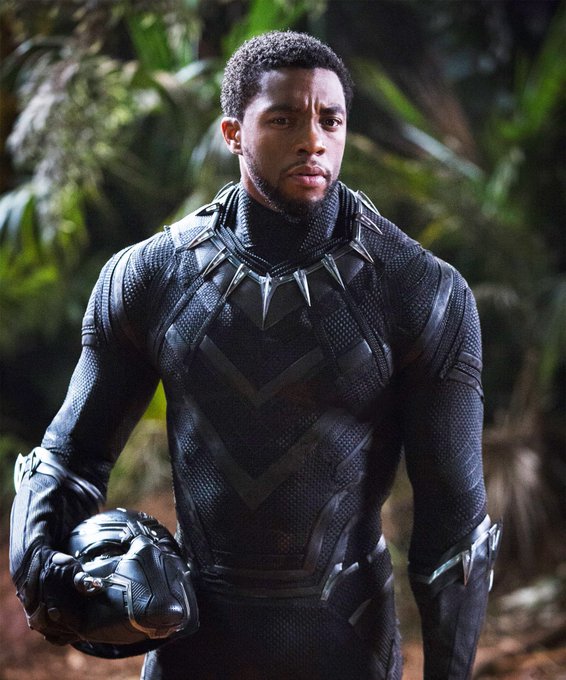 [wp_ad_camp_1]
Now, after the demise, the insensitive comments which were posted last year are being targeted by the users of the Internet. One of a viral posts, requested people stop making such comments on someone at least from now on as none of us really don't know what the other person is going through in their life.
"I'll never forget y'all for making fun of him for his massive loss of weight and not knowing he was actually sick. Y'all were calling him "Crack panther" i ain't forget." wrote one of a twitter user whereas another one said that the actor deleted the videos instead of revealing about his condition to the people.
Check out those reactions below :
I feel so sad for Chadwick I remember around a year or two ago these pics popped up and people where clowning saying he was the crack panther and stuff but I hit me rn that he must've been in his deepest battle with cancer at that time smiling and being pic.twitter.com/nlL6Yw9Hsy

— PizzaBoiEli🍕⏱ (@Eli_Potato_615) August 29, 2020
Social media users bullied Chadwick Boseman and called him "Crack Panther" when he lost weight fighting colon cancer. He didn't want our pity so instead he kept his battle to himself and his family. But he deleted his videos and pictures because of our cruelty on social media.

— Eugene Gu, MD (@eugenegu) August 29, 2020
I remember some of y'all were calling him crack panther for some likes. Disgusting. pic.twitter.com/74VrdzX4rn

— T (@Tolu_Akinss) August 29, 2020
YALL BETTER GO FUCKING DELETE ALL YOUR "CRACK" PANTHER JOKES RIGHT NOW. I DID NOT FORGET. pic.twitter.com/94MJTpZd9X

— CityBoySizzle 🇪🇹 (@whoissizzle) August 29, 2020
I'll never forget y'all for making fun of him for his massive loss of weight and not knowing he was actually sick. Y'all were calling him "Crack panther" i ain't forget. https://t.co/NaAGGIFZs1

— jo (@joesmittyyy) August 29, 2020
[wp_ad_camp_1]
Y'all were really sitting There calling this man crack panther while he was dying of cancer.

Hell is hot.

— M❥MMY (@kameronsangel) August 29, 2020
I hope whoever made that "crack panther"
Joke regarding his weight loss feels shit right now and may this be a lesson for people to practise silence sometimes ❤️

— Nadia (@nadiawesome) August 29, 2020
The same people that used to call him Crack Panther are now giving condolences. This world is fucked up 🤦🏻‍♂️ Don't make a mockery of someone you don't know what he's going through in his life, He even made a movie while fighting cancer. RIP Chadwick. Wakanda Forever 🖤🙅🏻‍♂️ https://t.co/9lRFa5Y00j

— Zaki (@ZakiChoutri) August 29, 2020
People were actually making fun of this? I ready to fight https://t.co/wuGOcYxGgA

— Clouded🧘🏾 (@issthatbri) August 29, 2020
The comments being filled with people calling him "crack panther" or talking poorly about how he looks makes me feel so sick. https://t.co/sgAMT5KOVY

— GOGIE 🧜🏼‍♀️ (@afreegoga) August 29, 2020
It is high time for people to stop making comments based on the appearance of others as we don't know what they are really going through in their daily routine. Let's learn our lesson at least now !!