Julie, who rose to fame through BIGG BOSS and some reality shows recently posted 1 Year challenge with her bestie. For that post many accused Julie for leaving her old boyfriend Mark Hamran and posing for pictures with new bestie Rajhithibran.
[wp_ad_camp_1]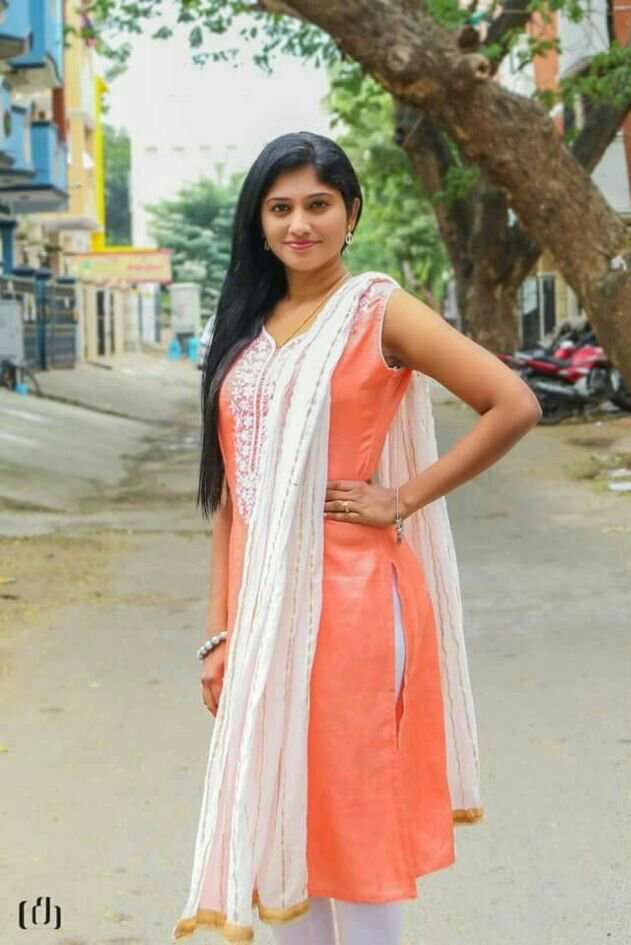 Check out her post and comments here :
Where is Marakanam…..🤔

— Time pass polls!!! 💙 (@biggbostamil2) February 25, 2019
இவன கழட்டி விட்டுடியா#Markhamran pic.twitter.com/YY1mFMdlKA

— அமர்க்களம் மோகன் 🤜👊🤛 (@mohan11487) February 25, 2019
Road la poravan varavanla unakku bestie! Monjiyum mogaraiyum paru.. 😡😠

— gopi n (@gopin1988) February 25, 2019
Apart from these kind of comments, a buzz surfaced that Julie has changed her boyfriend to which she herself gave a clarity. Sharing a picture of a news Julie in her clarification tweet wrote "எனக்கு இந்த போஸ்டை பார்த்தவுடன் சிரிப்பு வந்துவிட்டது, நான் என்னுடைய #bestie என்று குறிப்பிட்ட நபரான #Rajhithibran உம் #markhamran உம் ஒருவரே. #Rajhithibran என்பது அவருடைய மாற்றப்பட்ட புதுப்பெயர். நான் பகிர்ந்த புகைப்படங்களும் அவருடன் இருப்பதை தான்." ( I burst out in laughter after seeing this post. Both Rajhithibran and Markhamran are same. The name Rajhithibran is his new changed name and it is him who is in the photos I shared)
Check out the picture that Julie shared here :
Here's the post of Julie :
எனக்கு இந்த போஸ்டை பார்த்தவுடன் சிரிப்பு வந்துவிட்டது, நான் என்னுடைய #bestie என்று குறிப்பிட்ட நபரான #Rajhithibran உம் #markhamran உம் ஒருவரே. #Rajhithibran என்பது அவருடைய மாற்றப்பட்ட புதுப்பெயர். நான் பகிர்ந்த புகைப்படங்களும் அவருடன் இருப்பதை தான். pic.twitter.com/5GNBlTXWod

— maria juliana (@lianajohn28) February 25, 2019
Check out the comments this post of Julie received :
Ungala negativea kaatanumney sutturanga athayum meeri neenga jeichu kaatunga sis vaalkai oru vattam anniku neenga oviya patti sonnathu purila ippo 90 ml trailer paatona purithu 👌👌 unga kanipu migavum seri

— Prash (@letitbetat) February 25, 2019
ஒனருக்கு பெஸ்டினா பேரு வச்சிருக்க 😜

— அனிதா ♡ (@anithatalks) February 25, 2019
6 மாசத்துக்கு ஒரு தடவை இந்தமாறி ஏதாவது போட்டு நீ ஊர்ல தான் இருகன்னு சொல்லிட்டு பொய்டுறே

— periyasamy (@periyasamyvicky) February 25, 2019
சரிங்க வீரதமிழச்சி…

— Nawas Babu (@NawasBabu2) February 26, 2019
அவனே நியூஸ் இல்லமா உன்னைய கலாய்ச்சிட்டு விட்டுருங்கான்.. நீஅதுக்கு விளக்கம் வேற கொடுத்துட்டு இருக்க…

— வெட்டுகிளி (@empty_backet) February 26, 2019
Every time Julie tweets a post, people storming into her comment section only to make fun of her. Irrespective of the trolls Julie keeps on posting updates about her upcoming projects. But this time it went too far that the comments are hilarious as hell.
[wp_ad_camp_1]
Juliana is a Nurse by profession. She is from south part of tamil nadu. With the fame of Bigg Boss, Julie is acting in a couple of Tamil movies as supporting roles and also plays lead role in movies such as Amman Thaaye , Uththami, Anitha MBBS. She was prominently known for her appearance during Jallikattu Protest in Marina beach. With the fame of Jallikattu protest, She made an entry to television with Bigg Boss.
[wp_ad_camp_1]
Once people lauded her for being a  brave girl who shout slogan in Marina beach during Jallikattu protest. The video of her did rounds in social media like Facebook, Twitter and Whatsapp.
What do you think this explanation of Julie ? Comment below !!