On Monday, CCD founder VG Siddhartha went missing, which sent ripples of alarm across the nation. On Wednesday, his body was recovered from the Netravati River near Mangaluru. In a suicide note that was discovered, Siddhartha apologised to his board members and the CCD family and said that he had let them down. He also said that he had "failed as an entrepreneur."
[wp_ad_camp_1]
Paying tribute to Siddhartha with #CCDMemories, people shared their memories. Many also said the staff of the coffee chain would need their support following the CEO's demise. To be precise, a number of first dates and many first meetings of arrange marriage partners must have taken place at CCD. Some business partners must have made important decisions in CCD over a cup of coffee and even several business ideas might have taken birth there.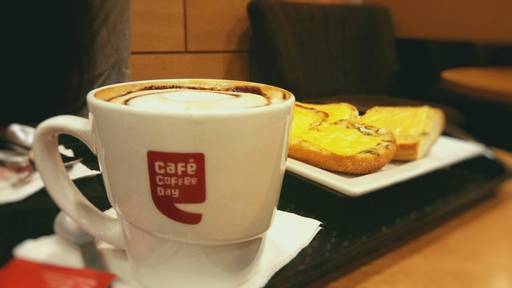 [wp_ad_camp_1]
Check out some of their posts here :
Met my gf at CCD … my pre wedding…at CCD

So many memories 😌#CCDMemories pic.twitter.com/NOu4mtGk9e

— Dr Dev D (@neo_natal) July 31, 2019
Picture clicked in 2012 with my then Girlfriend and now wife Sakshi at CCD. #CCDMemories pic.twitter.com/HlC8kjAnhi

— Pranay Ajmera (@pranaysajmera) July 31, 2019
#CCDMemories My cafe coffee day memories with my special person. pic.twitter.com/23wfD8B2H9

— ACHYUTH (@AGarnapudi) July 31, 2019
My best memories are from CCD Borton Center MG Road Bangalore #CCDmemories pic.twitter.com/v5Z2Tm6KeQ

— Sooriyanarayanan B (@SooriPoori16) July 31, 2019
To our favorite hangout place during college.. #CCDMemories pic.twitter.com/ApioMgBSLj

— Soumilisha Sinha (@SoumilishaSinha) July 31, 2019
That's a view from my previous office, Indiranagar Bangalore.
CCD was like a landmark for us.#CCDmemories pic.twitter.com/C2iNXitFm3

— Ayush (@ash_dwz) July 31, 2019
Pappa & Daughter moment at #CCD Kumbala _31 Aug 2017 #CCDMemories pic.twitter.com/BIVeDWs33t

— Jom Johnson (@jkjoms) July 31, 2019
Last year I got a call from a long lost friend, whom I coached during his IIT entrance long ago. He's a successful social entrepreneur now.

We then met in a CCD, had a nice chat, exchanged thoughts.

CCD provides an alternate nice ambience to bars & pubs.

Share ur #CCDMemories

— Girish Alva (@girishalva) July 31, 2019
Our first office in Galleria, Gurgaon didn't have a meeting room so we did all meetings and interviews at the CCD #CCDmemories #RIPSiddhartha

— Aloke Bajpai (@alokebajpai) July 31, 2019
My first memories of going out with friends and having a cup of coffee happened only with the inception of cafe coffee day. Sad news #RIPSiddhartha #cafecofeeday

— Ashwin Ravichandran (@ashwinravi99) July 31, 2019
[wp_ad_camp_1]
Everyone has that one CCD story…what's yours?? I've spent most of my college time in CCD Sadashivnagar and Malleshwaram! That was our adda!! Too many fond memories #CCDmemories

— RJ Pallavii (@RJPallavii) July 30, 2019
 The coffee chain – Café Coffee Day – started by Siddhartha in 1993, has about 1,600 outlets across India and some other countries including the Czech Republic and Austria, Malaysia and Egypt. It has over 18,000 employees, owns plantations in Chikmagalur, and had ventured into vending. The group had diversified into real estate, logistics, information technology and metals.
What is your Cafe Coffee day moment ?? Comment your's below !!