Mersal is a 2017 Indian Tamil-language action thriller film Tamil language action thriller film directed by Atlee. The film stars Vijay portraying three roles alongside Nithya Menon, Samantha Akkineni and Kajal Agarwal. The background score and soundtrack were composed by A. R Rahman, while the cinematography was done by G. K. Vishnu and edited by Ruben.
The film began production in February 2017 with actors Sathyaraj, S.J Surya and Vadivelu amongst others in supporting roles. It is also the 100th production of Thenandal Studios Limited. The film was released worldwide on 18 October 2017, coinciding with Diwali.
Vijay has been honoured with the Best International Actor Award by the UK-based International Achievement Recognitions Awards (IARA) for this movie. The IARA is not the first international accolade for the Atlee directorial. Mersal also won the Best Foreign Language Film at the 4th edition of the National Film Awards UK 2018 in April.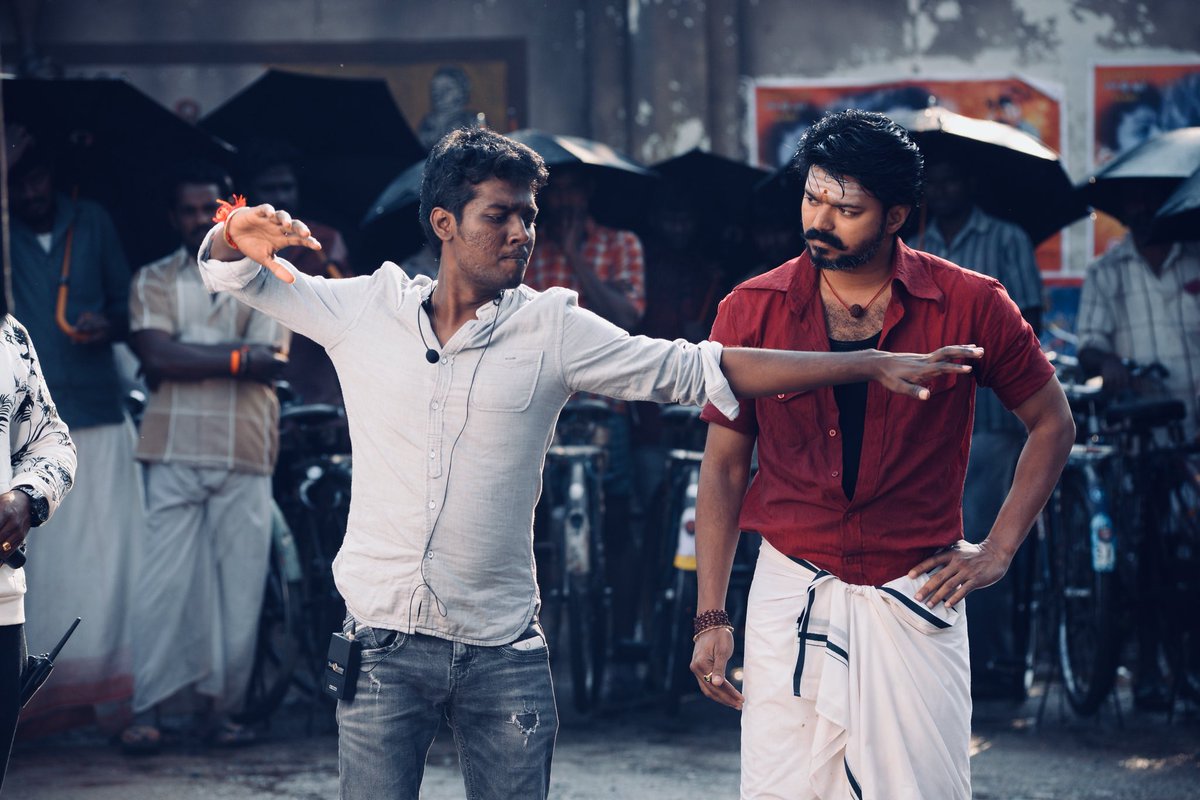 Among the three one of the role of the protagonist in the movie will be portrayed as Magician which is a known fact. Now to our shock a video has been surfaced on internet through a twitter ID named Raman Sharma Magic where the guy claims that he has not been paid yet for the work he done in the movie Mersal.
The guy who seems to be a magician plays a scene from the movie "Mersal"  and says that the production house of the film owe him 4 lakh rupees for his work to which he also produces a Whatsapp chat screenshot as evidence.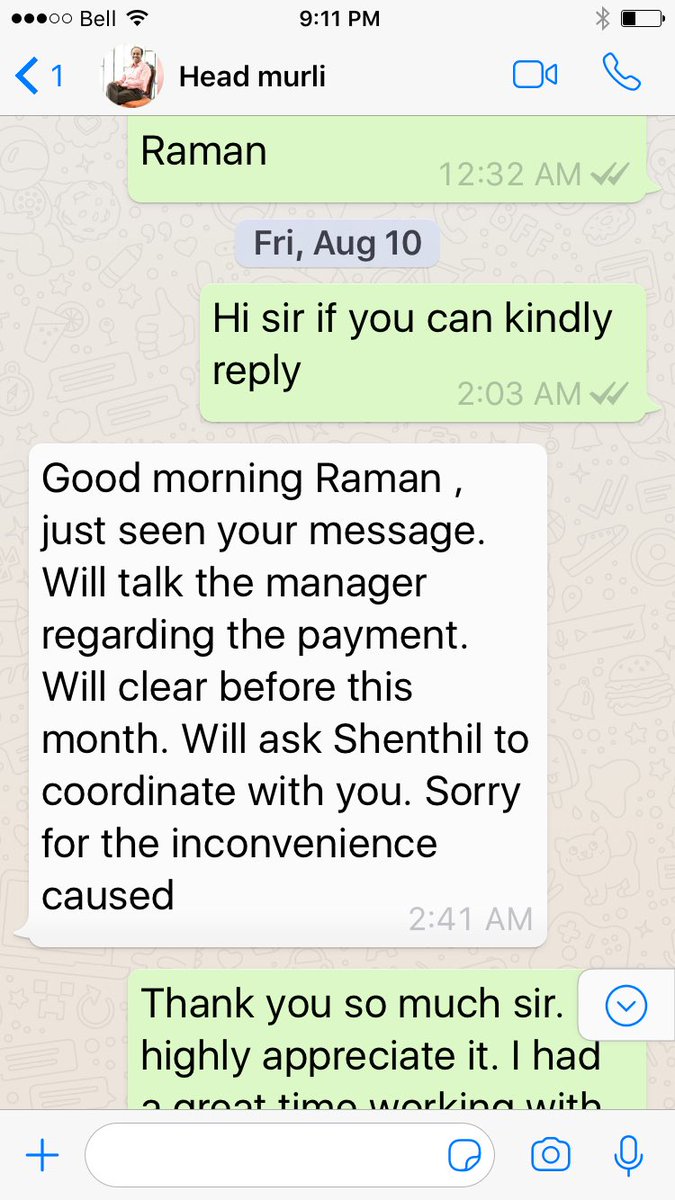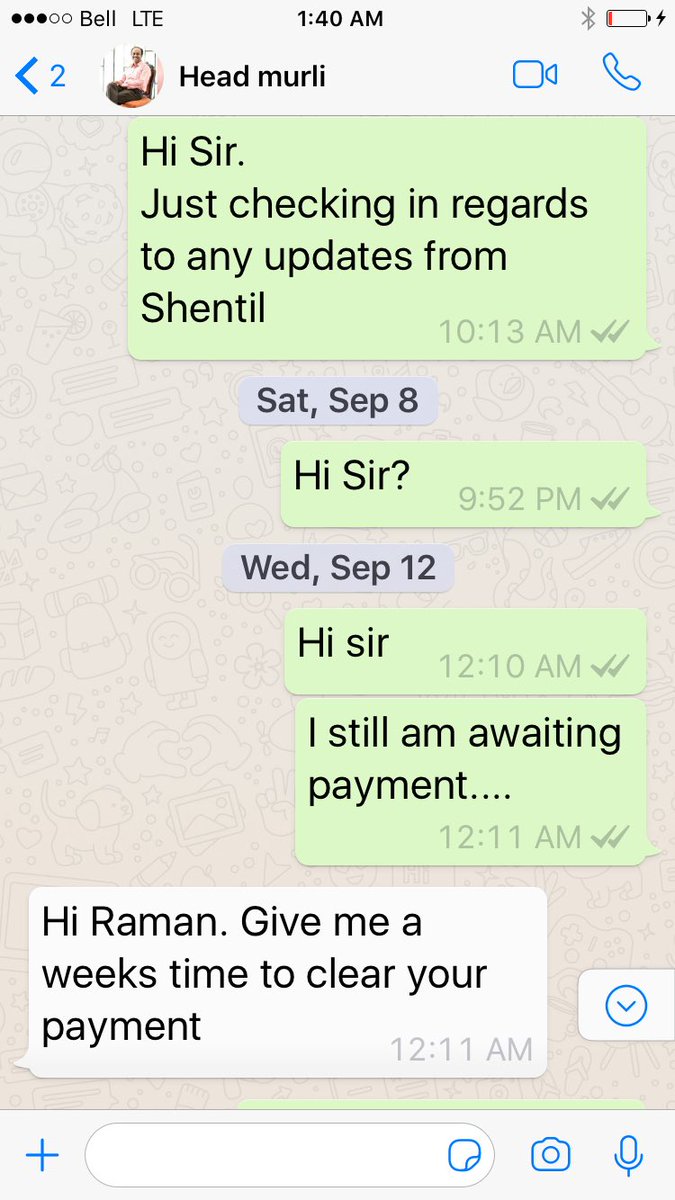 He also says at one point they stopped answering his calls and slams the movie plot as it talks about "ethics" but being so unprofessional in real. His post read "PAY ME Thenandal!!!! #fraud #scam #emptypromises #shame #ethics @ThenandalFilms @Hemarukmani1"
check out his post here :
Part1: Thenandal Studio's PAY ME!!! #mersal #fraud #emptypromises #ethics #honour @VJFansToronto @ThenandalFilms @Hemarukmani1 pic.twitter.com/GShfOGfwsD

— Raman Sharma Magic (@RamanMagic) November 15, 2018
He also posted the screenshots asking "What other proof can I give? His personal number?"
What other proof can I give? His personal number? pic.twitter.com/mfYaBUHZ6j

— Raman Sharma Magic (@RamanMagic) November 15, 2018
Following this he also posted another tweet :
4 lakhs now …I had to get a lawyer

— Raman Sharma Magic (@RamanMagic) November 15, 2018
Check out some of the reactions for his post here :
Instead of paying this trackers they could have paid him…

🤦

Can the cr vadais help him for his work

— BP (@p_bharathi) November 15, 2018
@Hemarukmani1 என்ன ஆன்டி இதெல்லாம் சொல்லவே இல்ல!!

— Vijay Trolls (@VijayTrolls) November 15, 2018
போயா அங்குட்டு நாங்க விஜய் க்கே இன்னும் சம்பளம் கொடுக்கல படத்தால நாலுகாசு பார்த்தாதான பிரிச்சு கொடுக்க

— கான்ட்ராக்டர் நேசமணி (@paintcontracter) November 15, 2018
எங்கடா கலெக்ட் பண்ணின அந்த 200 கோடி..அடேய் பாக்ஸ்ஆஃபிஸ் டிரேக்கர்ஸ் 😂😂@sri50 @sekartweets @itisprashanth @Ajaychairman @Irshad5676 @rameshlaus

— rav.i.m (@rav_i_m) November 15, 2018
@Hemarukmani1 அக்கா அந்த 250 கோடில எடுத்து கொடுங்க

— ❤️ⒿⒺⒺⓋⒶ ⓋⒾⒸⓀⓎ❤️ (@jeevavickyeditz) November 15, 2018
This movie collected 400c after that she mentally affected bro because of this happiness that's why she forgot everything…

— THALA அரவிந்த் (@ThalaAravint) November 15, 2018
Omg, that's sad if true! That's why the account was hacked some days back?

— vb (@vbzu) November 15, 2018
What a fraud production house selling overrated products at exorbitant amounts this is why they are facing huge losses due to mersal & sarkar #SarkarDisaster

— THE_Terminator (@MysticBalaa) November 15, 2018
@ThenandalFilms – Please Respond… #Sad

— Nethes Yuvan (@thisisPNethes) November 15, 2018
The film opened to positive reviews with critics praising the performance of Vijay, A.R. Rahman's soundtrack, the cinematography, the social message and Atlee's direction, but criticized the cliché plot and excessive length. The film was a commercial success and said it grossed ₹251 crore worldwide, becoming the fifth-highest grossing Tamil film.
What do you think on this guy's allegation ?? Let us know your views !!