Pakru Became A Father Again After 17 Years !! Pictures Went Viral
CM / Updated: 2023-03-24
23:57 IST
By Dhiwaharan
Pakru who is known for appearing in South Indian films, became a father after 17 long years after the birth of his first daughter. Pictures of the "Dishyoom" actor holding his new born child is going viral in social media platforms with many fans wishing him.
also read : "Roja" Serial Fame Priyanka's Marriage Event Got Completed As A Private Ceremony !!
Actor-director Guinness Pakru and his wife, Gayathri, recently announced the arrival of their second child. The couple shared the news on social media, where Pakru posted a heartwarming picture of his newborn daughter being held by her elder sister, Deeptha. The caption on the photo read, "Chechiyamma," which means elder sister in Malayalam, their native language.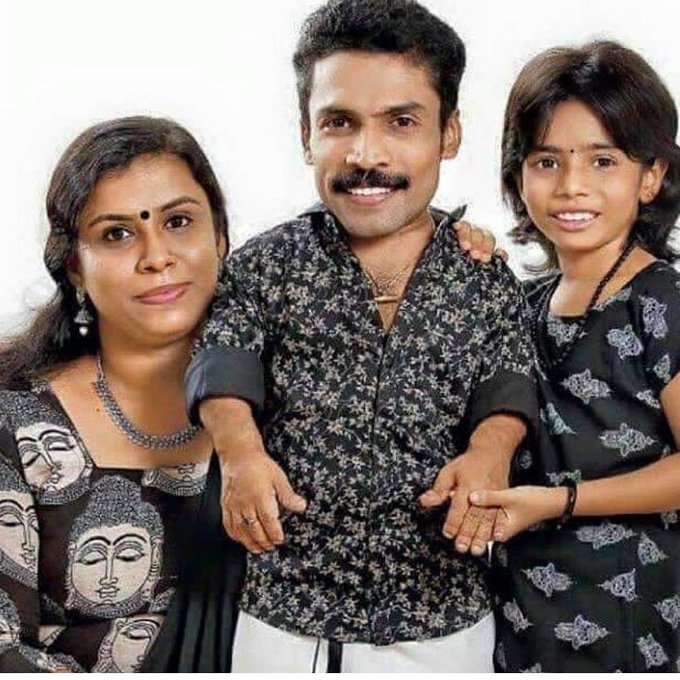 In the post, Pakru also expressed his gratitude to the hospital authorities who had taken care of his wife during the delivery. This happy news has brought joy to their fans, who have been congratulating the couple on their social media handles.
Pakru, who holds the Guinness World Record for being the shortest actor to play a full-length role in a feature film, has had a successful career in the entertainment industry. He has acted in numerous films and has also been involved in stage performances and comedy shows. He has even directed movies, showcasing his versatility in the industry.
also read : Lokesh Kanagaraj To Make His Acting Debut !! Celebrity Revealed
The couple tied the knot on March 8, 2006, and welcomed their first child, Deeptha, on April 14, 2009. However, Pakru had previously revealed that they had lost a child before Deeptha, who passed away after two weeks. The arrival of their second child has undoubtedly brought a sense of completion to their family.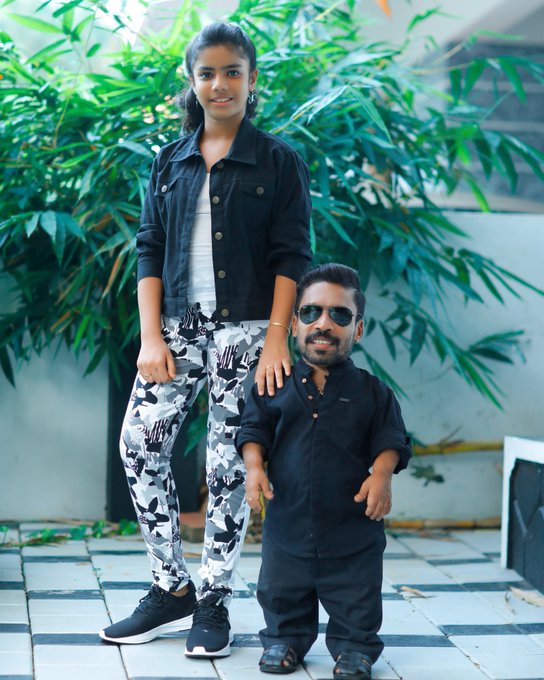 The birth of a child is always a momentous occasion, and it is heartening to see the joy it has brought to Pakru and Gayathri's family. We wish the couple and their two daughters all the best for their future together.
Here's his Facebook post :
Ajay Kumar, better known as Guinness Pakru, is a well-known Indian actor with a unique distinction – he holds the Guinness World Record for being the shortest lead actor to play a character in a full-length film. Despite his diminutive stature of just 2 feet and 5 inches (76 cm), Pakru has made a name for himself in the Malayalam film industry, where he has acted in a number of successful films.
Pakru's journey in the film industry began with a stroke of luck. He appeared as a child artist in the 1986 Malayalam movie 'Ambili Ammavan', where he played the role of 'Pakru', the best friend of the main character. The movie was a hit, and the character became so popular that people began to address Ajay Kumar as 'Pakru'. The name stuck, and when he set the Guinness World Record, he became known as Guinness Pakru.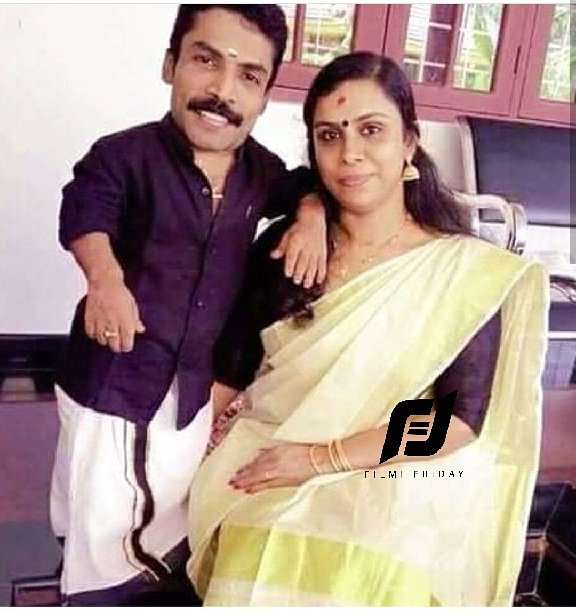 Although his entry into the film industry happened accidentally, Pakru's success was the result of hard work and dedication. After completing his Economics degree, he became a stage artist, performing mimicry and comedy shows. He later made his way into the Malayalam film industry and became a sought-after actor.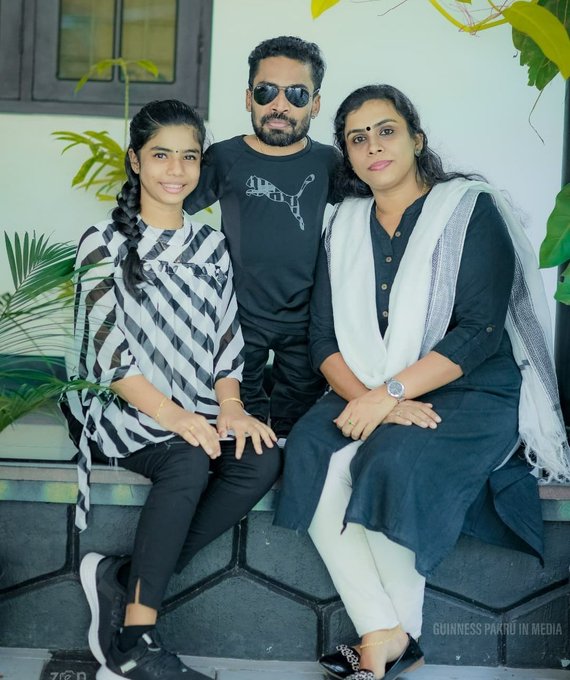 also read : Ravindar Chandrasekar's Adorable Birthday Wish To His Wife !! Here Is How She Replied
The turning point in Pakru's career came with the 2005 Malayalam movie 'Albhutha Dweep' (Wonder Island), in which he played the role of the king of a group of 360 dwarfs defending their kingdom. The movie was a commercial success, and Pakru's performance was widely appreciated. Despite his small stature, Pakru did all his stunts and even rode a horse, which was a major challenge for him as he could not find a stunt double of his size.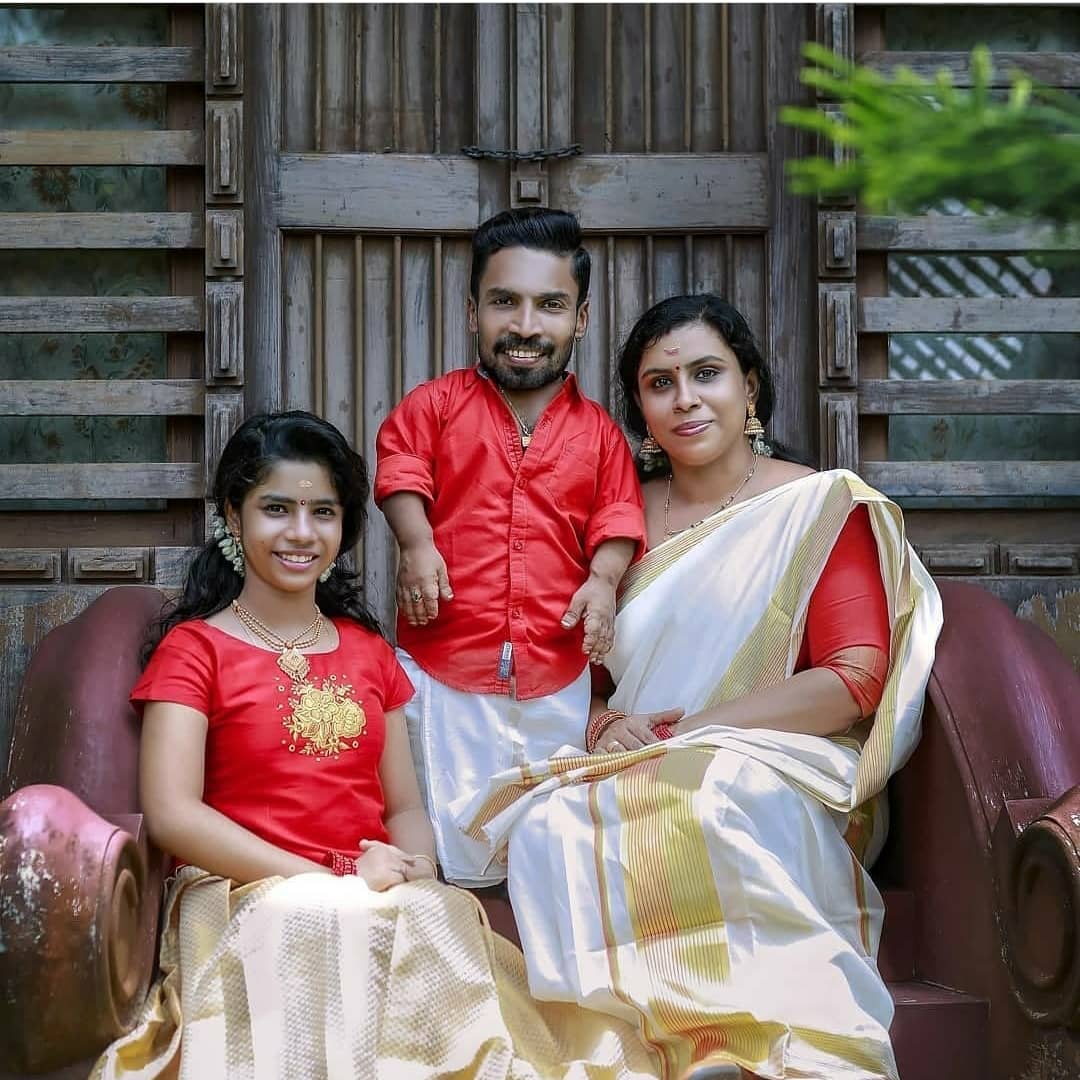 Pakru's success has made him an inspiration to many people. In a BBC news program, he was described as 'India's shortest actor makes waves'. He has proven that with hard work and determination, anything is possible. Today, Pakru continues to act in movies and is regarded as one of the most talented actors in the Malayalam film industry.