Padmapriya Slammed Actress Kushboo Over Her Manipur Incident Tweet!!
Follow Us
Comments: 0
Padmapriya criticizes Khhushbu's Manipur tweet, accusing performative activism. Social media needs genuine commitment for change. Manipur Issue: A Clash of Voices and Social Media Tactics
KUSHBOO
The Manipur issue has garnered widespread attention all over India, igniting public outrage and drawing strong reactions from various quarters. Actress Kushboo, a member of the National Commission for Women's Welfare, made a powerful statement demanding stringent punishment for those involved in heinous acts, including making women walk naked like a parade and rape. She called for the perpetrators to be hanged and emphasized that those who stood by and watched such atrocities should also face severe punishment. However, amidst the heated discussions surrounding the matter, activist Padma Priya responded to Kushboo's statement, questioning the authenticity of her commitment and the effectiveness of her social media activism.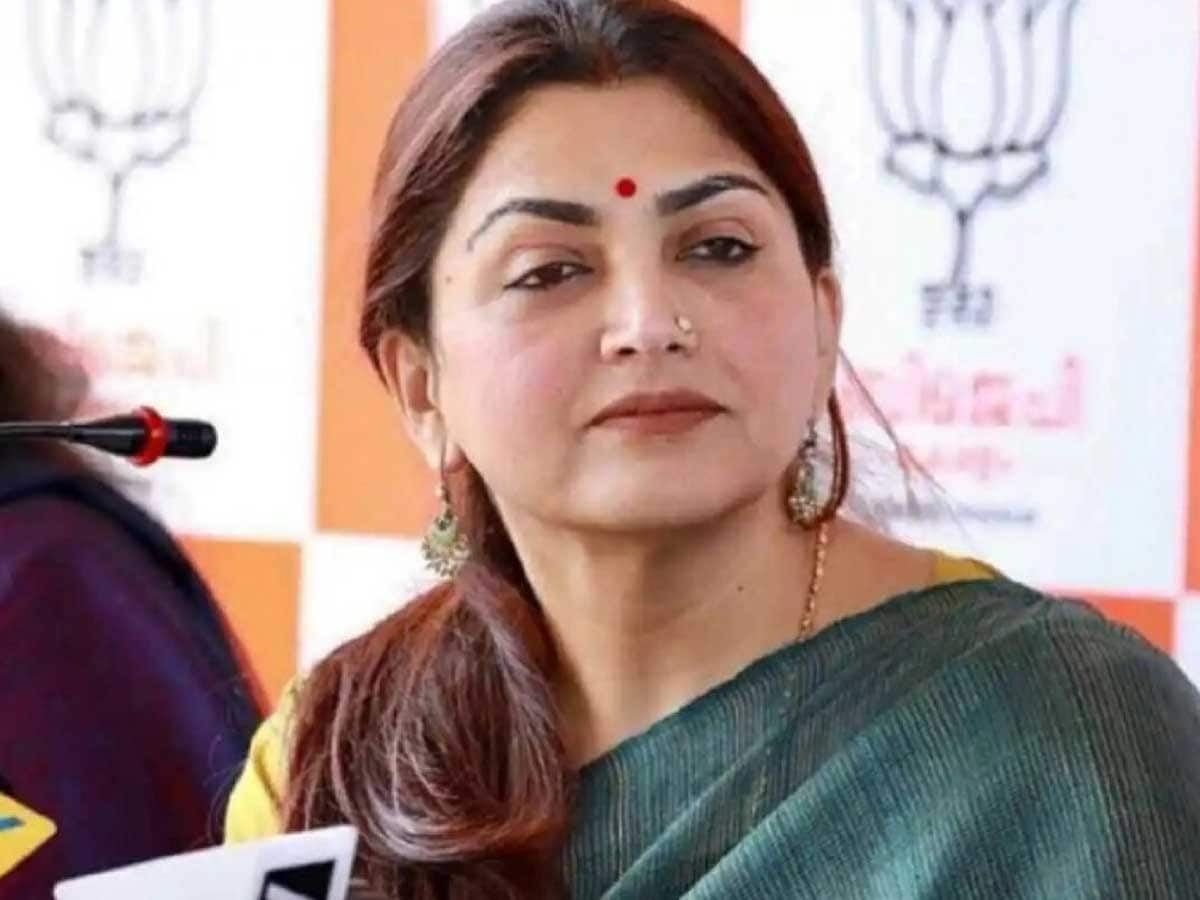 KUSHBOO
Also read: Manipur Incident : First Tamil Heroine To React To The Issue !!
Kushboo's demand for strict punishment against perpetrators of violence against women is an expression of the collective anger and frustration felt by many citizens of India. The Manipur issue, which involved the stripping, molestation, rape, and killing of vulnerable women, has sparked outrage and triggered a call for justice and change. Kushboo's stance reflects the broader sentiment of many who seek a swift and unequivocal response from the authorities to address such horrific crimes.
Wow, is to so ⁉️ But we're not fools to have not noticed the tactics used. Tweeting #Manipur content, immediately Tweeting wishing content, followed by RT, RT, RT, RT of random contents so that you can claim that you've voiced.

Just 1 RT and 1 single tweet for those vulnerable… https://t.co/QNM8JdUyOu

— Padma Priya (@Tamizhachi_Offl) July 20, 2023
However, Padma Priya's response to Kushboo's statement raises an important concern about performative activism and the effective use of social media platforms. The internet and social media have become powerful tools for raising awareness and mobilizing public support for various causes. Unfortunately, they have also given rise to instances where individuals and celebrities use hashtags and tweets without substantial actions to create meaningful impact.
Content?????

மணிப்பூர்ல பெண்களுக்கு நடந்த அந்த கொடுமை உங்களுக்கு கண்டென்டா???

இதே ஃபார்முலால தான் நீங்க ட்வீட் பண்றிங்களா???

மக்களோட உயிர், மானம்,சுயமரியாதை எல்லாம் உங்களுக்கு கண்டெண்ட் தான்…இல்லையா???#DMKFails https://t.co/WUvoAYklEG

— Sumathi Megavarnam Pillai (@Sumamega) July 20, 2023
Padma Priya criticizes the perceived lack of genuine commitment from Kushboo and other influencers, accusing them of merely seeking to increase their online presence by posting a flurry of content on a trending issue like the Manipur incident. She questions the true impact of such digital activism and highlights the need for more substantial actions to bring about meaningful change.
Also read: Delhi Youth Died In Gym Due To This Unexpected Reason!!
One of the most annoying human i have come across. Idhellam oru pozhappu. Thu! https://t.co/9xLKp7y2Cf

— 🇮🇳 Narayani 🇮🇳 (@kadalcippi) July 20, 2023
While social media activism can play a significant role in drawing attention to critical issues, it is essential to move beyond surface-level engagement. Meaningful change requires concrete actions, including advocating for legislative reforms, supporting grassroots organizations, and actively participating in community initiatives. A single tweet or retweet might not be enough to address the deep-rooted issues that contribute to such crimes against women.
Have really concerned about violence or doing just for political cause if you really concerned about the issues you can raise your hands for justice instead of blaming BJP. In TN many problems are there kindly look into that. Don't try to creates #Hates try to be responsible. https://t.co/6RO9ASb6k5

— ஸ்ரீதர் ஜெயச்சந்திரன் (@sridharjshno3) July 20, 2023
Furthermore, Padma Priya raises concerns about the lack of consistency in social media activism. She questions why celebrities and influencers tend to jump from one issue to another, rapidly posting and retweeting content without adequately engaging with the gravity of each situation. This approach can dilute the impact of their messages and diminish the effectiveness of their advocacy.
So feminism is more on internet not about why women became drug addicts and help men drug mafia using feminist twitter fire https://t.co/UJCursg5XA

— predict (@yonipooja) July 20, 2023
To be truly impactful, activists, celebrities, and influencers must demonstrate sustained dedication to the causes they champion. They should engage in meaningful dialogue, listen to the voices of those affected, and actively support long-term efforts to address the underlying problems contributing to violence against women.
Also read: Swathi Of Subramaniyapuram Fame To Get Divorce Soon ??
You and your IT cell taught everyone this trick.

First of all, the very motive of you and your associates and the party you represent are basically following divide and conquer.

Your core ideology is to break India into pieces. And, you have audacity to question others.

— Say, what? (@yea_rall) July 20, 2023
the Manipur issue has stirred a powerful response from individuals like Kushboo, who called for harsh punishments against perpetrators of violence against women. However, the criticism from Padma Priya highlights the importance of going beyond performative social media activism and actively participating in tangible efforts for change. To bring about meaningful impact and protect vulnerable citizens and women, it is crucial for all stakeholders to come together, not just through tweets and hashtags, but through sustained commitment and collective action. Only then can we hope to see a safer and more equitable society for all.