Pa. Ranjith Voiced Out For Ilayaraaja!!
Written by Dhiwaharan Published on Apr 25, 2022 | 08:58 AM IST | 35
Follow Us
Comments: 0
Director Pa. Ranjith of "Kaala", "Kabali" fame raised voice against the political party leaders who mocked Ilayaraja based on his caste. On seeing Congress leader E. V. K. S Elangovan criticizing Ilayaraja saying that "people who earn money and became rich forgot about their caste" in a meeting and Ki. Veeramani clapping for that, Ranjith asked whether it is the way to criticize someone.
Legendary musician Ilayaraja who has been predominantly working in Tamil films, has been facing the wrath of online users after drawing parallels between India's Prime minister Narendra Modi and social reformer Dr. Ambedkar. Tweets, posts and hashtags are trending against the musician who has been impressing the fans of Tamil cinema over decades.
In the foreword of a book titled "Ambedkar & Modi : Reformer's Ideas, Performer's Implementation", Ilayaraja compared Narendra Modi and Dr. BR Ambedkar. In the foreword of the book, Ilayaraja wrote "The book also brings out some striking parallels between the personalities of Dr BR Ambedkar and Prime minister Narendra Modi. Both these striking personalities succeeded against odds that people from socially disempowered sections of society face"
"Both saw poverty and stifling social structures from close quarters and worked to dismantle them. Both dreamt big for India, but both are also practical men who believe in action rather than mere thought exercises" he further wrote.
The musician went on to state that Dr. Ambedkar would have been proud of Modi for the schemes he implemented for women so far. "Ambedkar will be proud of PM Modi for the pro women legislation like the triple talaq law that the government has brought into place along with schemes like "Beti Bachao Beti Padhai" which is aimed at social reformation" Ilayaraja wrote at the foreword.
Reacting to the statement of Ilayaraja, influential filmmaker Pa. Ranjith said that artists in highest position should be more responsible towards the well-being of the society. He said that BJP is trying to grab influential artists to make a change in the society but artists like Ilayaraja should be responsible.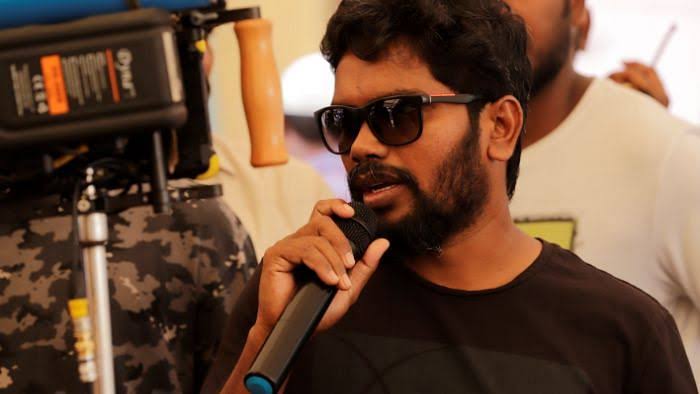 Now, on seeing a video of Congress leader Ilangovan criticizing Ilayaraja by saying that he was accepting communism during his earlier days and started thinking that he belongs to "higher caste" after earning money, Ranjith expressed his condemnation.
"'பணமும் புகழும் வந்த உடன் தங்களை உயர்ந்த ஜாதி என நினைத்துக் கொள்கிறார்களே' என ஈவிகேஎஸ் இளங்கோவன் விமர்சிப்பதும் அதற்கு கி. வீரமணி கைதட்டுவதும் இதுதான் இளையராஜாவை விமர்சிக்கின்ற முறையா..? இந்த சாதிய மனநிலை அதுவும் பெரியார் மேடையில் நிகழ்ந்தது பெரிதும் கண்டிக்கத்தக்கது" read the tweet of the filmmaker.
Check out his tweet below :
'பணமும் புகழும் வந்த உடன் தங்களை உயர்ந்த ஜாதி என நினைத்துக் கொள்கிறார்களே' என ஈவிகேஎஸ் இளங்கோவன் விமர்சிப்பதும் அதற்கு கி. வீரமணி கைதட்டுவதும் இதுதான் இளையராஜாவை விமர்சிக்கின்ற முறையா..? இந்த சாதிய மனநிலை அதுவும் பெரியார் மேடையில் நிகழ்ந்தது பெரிதும் கண்டிக்கத்தக்கது. pic.twitter.com/kPo9AudLIU

— pa.ranjith (@beemji) April 23, 2022