For Malayalam girl Priya Prakash Varrier, things took a turn when a glimpse of her in the song Manikya Malaraya Poovi from Oru Adaar Love, that had a wide release as Lovers' Day in Telugu, went viral. She was suddenly the new sensation as netizens addressed her with titles such as the 'National crush' and 'National love interest' and all eyes were set on her with several endorsement deals coming her way as well.
Oru Adaar Love turned out to be one of the much-anticipated films of Malayalam film industry after the release of the promo. However, when the film finally released on Valentine's Day, it failed to live up to the expectations. Critics panned the movie, and it turned out to be a mediocre hit a the box office.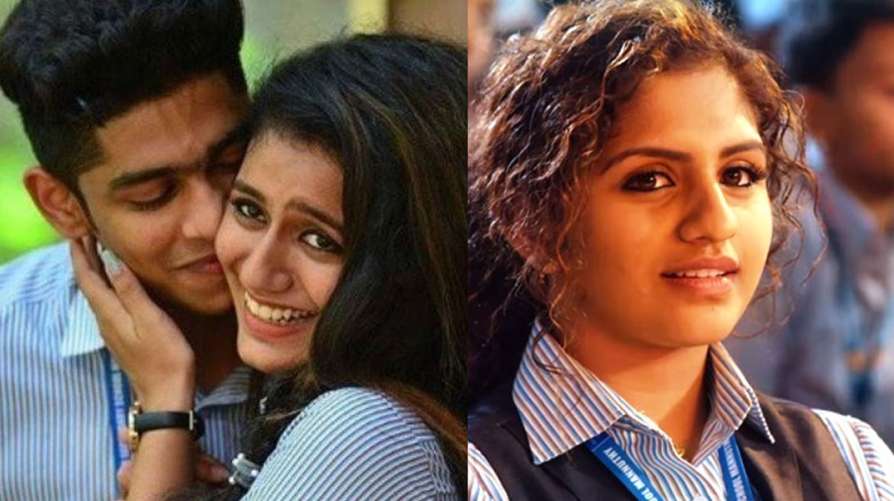 The film's director Omar Lulu blamed Priya Varrier's fame as one of the main reason for the movie's flop. He said this in an interview with a Malayalam channel while talking about the bad reviews for the film. "I wanted to make a good film from the beginning but once Priya became popular, I had undue pressure on me from the Malayalam and Tamil producers to make her the lead. This was a tough task because I started off making a different film altogether. I am not happy with the way the film turned out in the end but I had no choice," he shared adding that he wasn't given his entire due in the form of the dubbing rights' remuneration that wasn't paid to him.
"When the song (Manikya Malaraya Poovi) became a huge hit, I insisted the producer that the film should be made with good quality. At this moment, producers of both the Malayalam and Telugu versions asked me to make the movie with Priya Prakash in the lead. Earlier, the theme of the movie was very different. Initial storyline of the movie was about a young couple who gets murdered. But things did not work, as producers asked me to make a movie in a different manner by highlighting Priya." he added.
"Everything changed when some of them who got sudden fame started to talk about the movie where they didn't even know about the story. Everyone was innocent when I started the shoot but that's completely changed and what I expected faded away" said a really upset Omar according to Behindwoods. 
Responding to Lulu's statement, Priya through an Instagram post had said she has "chosen to remain silent because karma would speak for itself." The actor also added if she opens up on the issue, it would ruffle a few feathers.
"If I begin speaking the truth, some people would be in trouble. Why be like them? I am remaining silent because karma will speak no matter what. And that time is not far away." she said to the allegations against her.