Online Users Called Out Actor Sarathkumar For Promoting Rummy Game!!
By Dhiwaharan
For promoting the Rummy online game app, a number of online users called out actor cum politician Sarath kumar. Known for promoting fitness and healthy lifestyle through his movies and real life, the Samathuva Makkal Katchi leader's decision of promoting the addictive game app saddened some of his fans as well.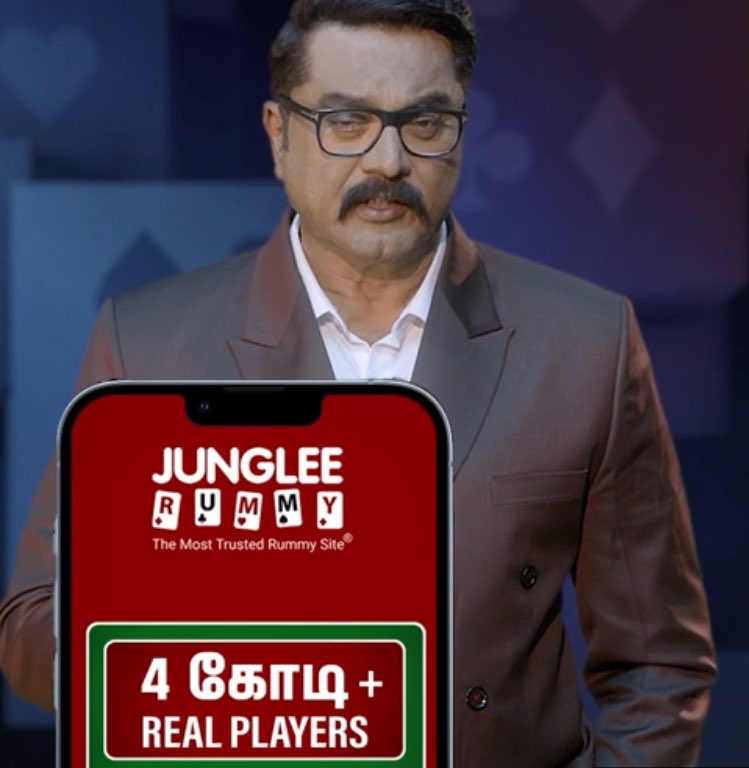 During June month, Promulgation of an ordinance by the Tamil nadu government to ban online Rummy game was initiated as the State Cabinet chaired by Chief Minister MK Stalin discussed the recommendations of the committee headed by retired judge of Madras High Court, K. Chandru.
On 10th of June, The state government promised that an Ordinance would be promulgated based on the recommendations of the committee considering the need for finding an urgent solution to this social issue. The actions were initiated after a number of suicides took place in the state surrounding the players of the game. Earlier this year, a Chennai based bank officer committed suicide after killing his own family members due to the excess amount of debt that caused by his habit of playing "Online Rummy".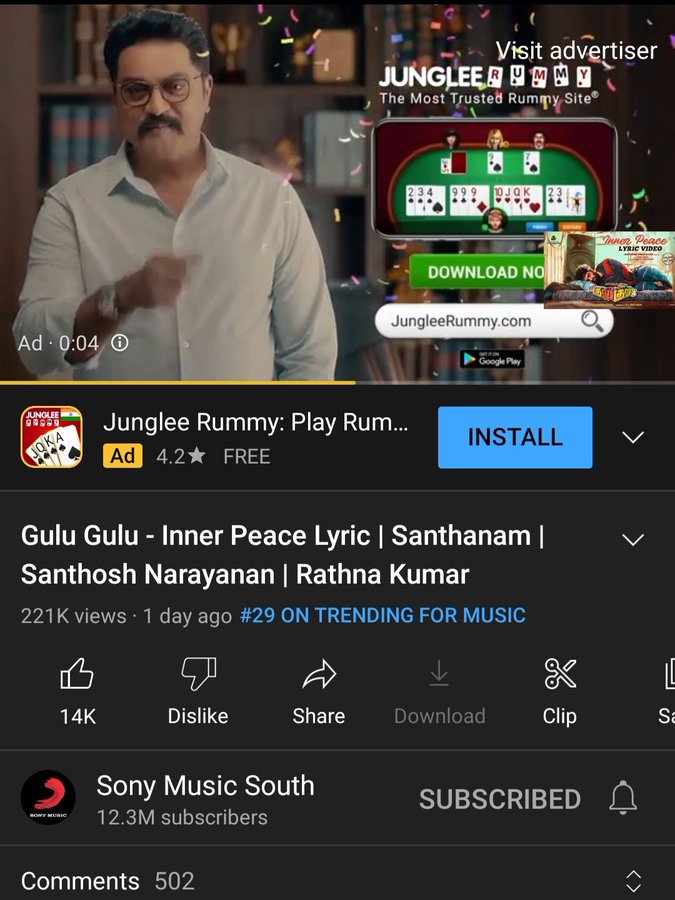 Manikandan, a bank employee bought Rs. 1 crore as debt from his friends alone and couldn't pay them back due to his habit of losing money in online rummy. While his friends forced him to pay their money back, Manikandan's wife Thara warned him about the bad situation of their family. The duo often involved in heated arguments regarding the same, says reports. Several other reports of individuals losing their lives due to playing Rummy reported as a result of which government initiated actions to ban the game.
Now, renowned Tamil actor Sarathkumar has been endorsing the game through advertisements with a disclaimer saying that the game could be addictive. Watch the advertisement below :
On seeing a renowned actor and politician like Sarathkumar endorsing the online game, users of online platforms called him out asking what is his necessity promote such app. "While @CMOTamilnadu is trying to ban online rummy games, many tamil cinema  celebrities promoting junglee rummy 🤦🤦🤦 Sarathkumar, @Premgiamaren, Bharath etc " a social media user said whereas another one said "
While @CMOTamilnadu is trying to ban online rummy games, many tamil cinema celebrities promoting junglee rummy 🤦🤦🤦
Sarathkumar, @Premgiamaren, Bharath etc#TamilCinema#OnlineRummy

— கழுதைப் புலி ♥️ (@Hyena_Hyena1) July 2, 2022
என்ன தான் சொல்ல வரீங்க…

அடிமையாகவும் நிதி செலவு செய்தும் நாங்க சாகனும்..@realsarathkumar இவர் விளம்பரத்தில் நடித்து பணம் சம்பாதித்தும் மற்றும் இவர் ரசிகர்களை விளையாடவிட்டு சாவடிப்பாரு…#jungleRummy #RummyCircle #Rummy #Sarathkumar pic.twitter.com/OrOgvSXZFm

— தகடூர் அஜித்குமார் (@akajithofficial) July 6, 2022
Everyone was shocked after seeing a person like @realsarathkumar doing it…He was a senior in the industry and should have acted responsibly by Avoiding this and all..

— Sandeep…. (@Sandeepsk05) July 27, 2022
உதவி செய்வது சரத் தான். அதிலும் கமிசன் உண்டு. இத்தனை வருமானம் இருந்தும் பல குடும்பங்களை சீரழிக்கும் ஆன்லைன் ரம்மி விளம்பரத்தில் எதற்கு சரத் நடிக்க ஒத்துக் கொண்டார் எனத் தெரியவில்லை. எல்லோரும் நல்ல உடல் நலம் பேணவேண்டும் என அக்காலத்தில் இருந்தே அறிவுரைகள் கூறி வரும் சரத், மன நோயாளி

— Tea (@teakkadai1) July 30, 2022
@realsarathkumar ungala than solrar reply panunga

Nalla sambarichu nalla nilamaila erukenga ninga vazha Matha all saganuma

Ketta condition applied nu mention pannirukomla solvenga.

April 21 st 2022 my friend train la vilunthu seththan 3 masam kaila pillaiyoda avan wife 😔

— Gopinath vj (@gopi_g1) July 31, 2022
Highly disappointing to see a socially responsible person like @realsarathkumar promoting online rummy which is ruining families in TN… recent 2 suicides within a short span from the same area in north chennai shows how precarious the situation is.. pic.twitter.com/3op4wczy1N

— MooknayakDr (@sathisshzdoc) July 29, 2022