Once Again Priyanka Chopra Brutally Trolled For Her Attire!! Check Out These Reactions !!
By Dhiwaharan
Priyanka Chopra is a global culture icon, known for her style statement and bold fashion choices. Be it Met Gala, Cannes or an average day in the States, the Quantico star makes it a point to always carry herself with grace and look mesmerising and stunning while doing it all. During the cover shoot of an international magazine, Priyanka impressed us yet again with her timeless style sense and desi vibes.
[wp_ad_camp_1]
The highlight of the shoot was Priyanka making the saree sexy again as she flaunted her sexy back on the cover. While the photo shoot was on, Priyanka managed to dance away while a song 'Rock The Party' played in the background. In the video, we can see Priyanka flaunting her sexy back for the photoshoot and completely getting her groove on as she enjoyed the cover shoot. Clad in a golden saree sans blouse, Priyanka reminded us of the song from Dostana, 'Desi Girl.'
[wp_ad_camp_1]
Soon after she posted the photo, netizens like always, picked out misses and slammed her for donning a saree without a blouse flaunting her bareback. Check out some of their reactions here :
To change the world a little bit a PRIYANKA has to become HALF NAKED?

If she wish to change the whole WORLD she will have to become FULLY N****???
🙈🙈🙈🙈🙈🙈

— ದೇಶಭಕ್ತ Nagaraju_KR 🇮🇳 (@nagaraju_kr) June 5, 2019
Where is saari ?

— Hindustani (@hammerslam007) June 5, 2019
Is this dressing or undressing

— Rohini 🇮🇳 Bharat Mata ki Jai (@RohiniShah73) June 6, 2019
She wants to change the world by consuming as much plastic as she can 😂😂

— Pun of God (@Punofgod) June 6, 2019
So are blouses.

— Sameera Khan (@SameeraKhan) June 7, 2019
Saree thing is ok, but where is blouse?

— Preeti Uchil (@UchilPreeti2382) June 6, 2019
Saree without blouse is like underwear without elastic- unknown

— ശരത് (@sharathism) June 6, 2019
[wp_ad_camp_1]
The #saree is really iconic but only when it comes with a #blouse 👚

— Aashi (@Aashi_2m) June 5, 2019
Priyanka: I want to change the world a little bit.
Me: How?
Priyanka: By being backless.

— Sharique Ansari (@shariquean) June 5, 2019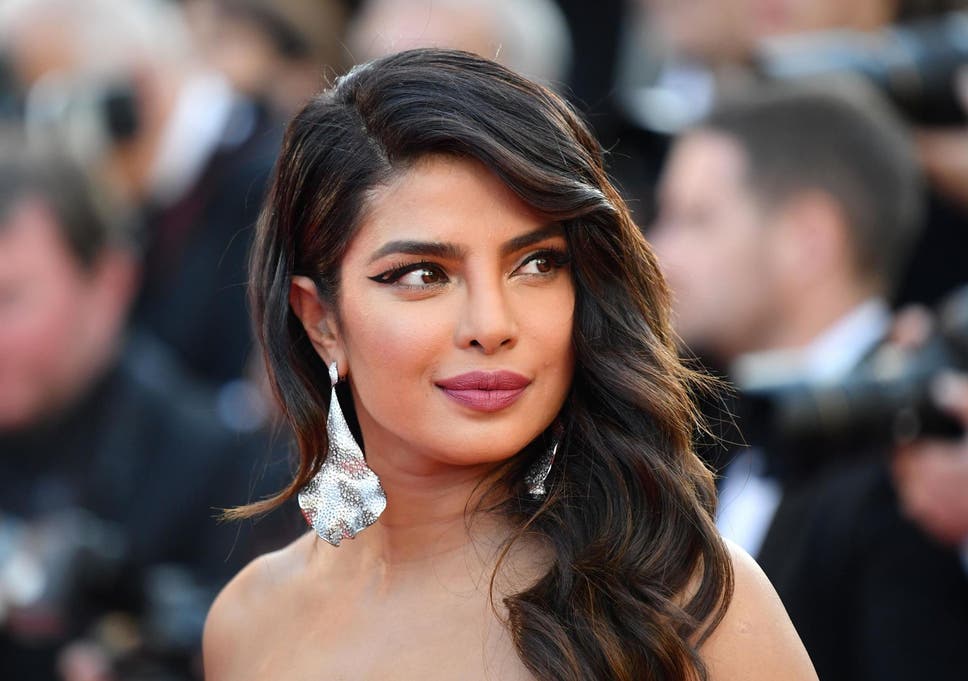 Priyanka ji – you go around without clothes and call it fashion. 😊

— Gomathi Karri Reddy 🇮🇳 (@GomathiKarri) June 6, 2019
Well in India, a saree also has a blouse.

— Vaishnavi Gadde (@Gadde2481996gm1) June 5, 2019
What do you think on this attire of the actress ?? Comment your views below !!