OMG !! 20 Year Old Artist Died While Performing On Stage !!
Written by Dhiwaharan Published on Sep 08, 2022 | 09:16 AM IST | 83
Follow Us
Comments: 0
In a shocking turn of events, a 20 year old artist who is a man collapsed and fell down while performing on stage. Moments later, it has been found that she died of heart attack. The incident which took place in Bishnah area of Jammu, shattered the people of the surrounding and the video is going viral in the social media platforms with many people wondering how she died at such young age due to heart attack.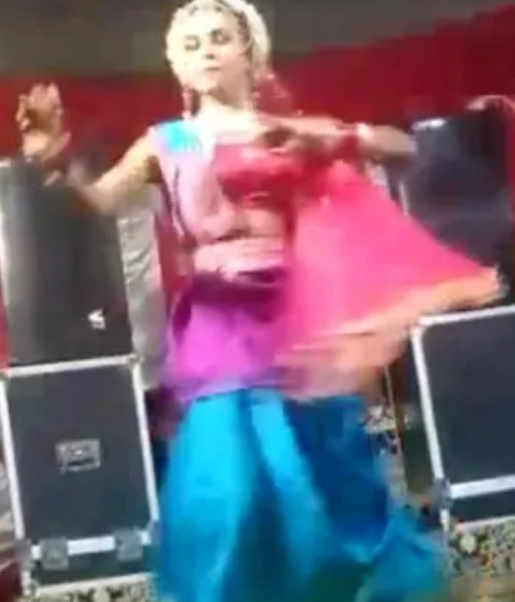 Reports suggests that the man has been identified as Yogesh Gupta and the incident happened on Wednesday while he was giving performance for the Ganesh Utsav programme in Kothey village, Jammu.  In the video clip which is going viral in social media platforms, the 20 year old artist was dressed as a Goddess Parvati for the performance.
In the video, we could see the youth collapsing all of a sudden and people who thought that it was a part of the play, didn't go near him to see what happened. Few minutes later, his co-artist who was wearing the attire of Lord Shiva, went near him and found him unconscious. After failing to wake him up, he called others for help.
Watch the video below :
CORRECTION: He is a boy Yogesh Gupta who was performing the role goddess Parvati during a Jagran. https://t.co/v1JyhP0k7e

— Sudhir Chaudhary (@sudhirchaudhary) September 8, 2022
When the crew took him to the hospital, he was declared as dead due to heart attack. Months ago, renowned singer KK died in a similar manner while performing his song on stage. Recently, a youngster from Tamil nadu who was playing Kabaddi died and a video that showed a youth breathing his last after trying to do somersault also did rounds in the internet platforms.
The video is being widely shared by the users of Internet who are highlighting youngsters dying due to Heart attack ever since COVID 19 virus hit the Indian shores.
Here's how the users of Internet reacted :
This spike in sudden cardiac arrests is a worrying trend.
Pls take care of yourself https://t.co/HFT365f2zb

— мα∂нνєη∂яα | Mask Up India 😷 | 🇮🇳 (@iamMadhvendra) September 8, 2022
Does it make difference?
Infection is life .
Sadly in India people not aware of the importance of CPR .
Seen ambulence without DF or tried paramedics. Hell with 5T economy atamnirghbour slogans. https://t.co/D1u47hjsxg

— illi0illi (@0Oilli0) September 8, 2022