"Ola Bike Let My Wife Stranded At 1 AM" – Man Released Video
Follow Us
Comments: 0
Ola Bike Purchase Experience Raises Concerns About Quality and Customer Support
In recent times, a disturbing incident involving the purchase of an Ola bike has come to light, raising concerns about the company's integrity and customer service. This incident serves as a warning for potential buyers to exercise caution and thoroughly evaluate their decision before investing in an Ola bike. The couple involved in this distressing ordeal shared their unfortunate experience, shedding light on the problems they encountered after purchasing the bike for the wife.
Also read: Kalidas Jayaram Got Thrashed For Tagging His GF In This Story !!
The trouble began when the wife took the Ola bike for a ride one night, only to find herself stranded in the middle of the road. With no immediate assistance available, the man reached out to Ola's customer care, seeking help. Much to their dismay, the response from Ola's customer care was far from satisfactory. Instead of offering a solution or support, they demanded a payment of ₹3000 for towing services, displaying a complete lack of empathy towards the couple's predicament.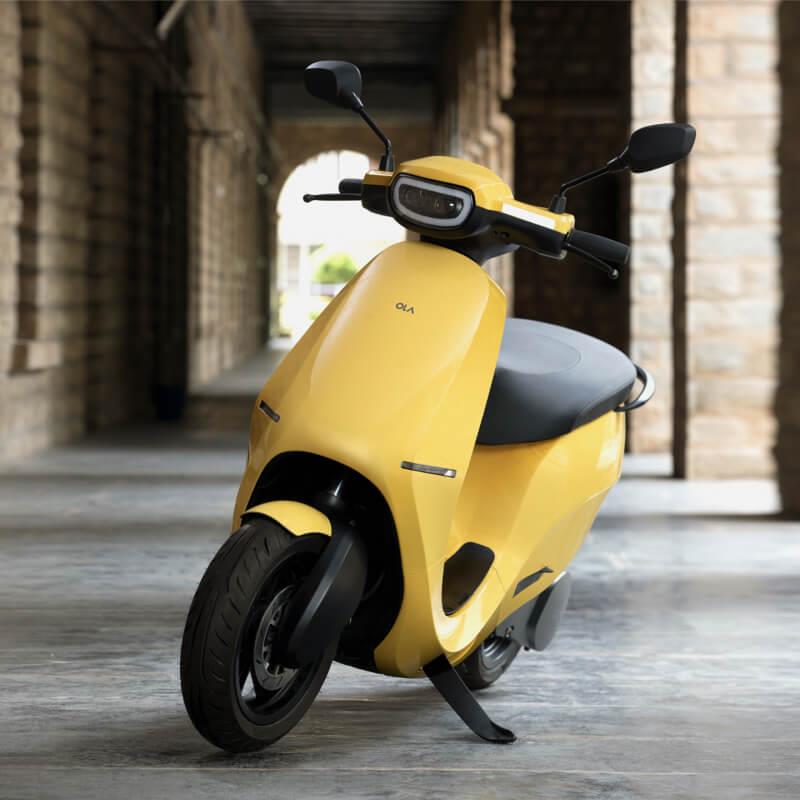 OLA BIKE
Frustrated and disappointed with the company's indifferent attitude, the couple found themselves in a distressing situation in the dead of night. At 1 am, with no assistance forthcoming, they resorted to tying a dupatta to another bike and towing their stranded Ola bike themselves, highlighting the dire circumstances they were forced to face due to Ola's negligence.
Adding insult to injury, the couple has yet to receive the registration certificate (RC book) and number plate for their Ola bike, despite it being eight months since the purchase. This neglect by Ola further exemplifies their lack of commitment towards fulfilling their responsibilities. Every attempt made to address the issue with Ola's customer service has been met with indifference and a lack of genuine concern. Instead of addressing the couple's legitimate grievances, the technicians they reached out to have consistently demanded a payment of ₹2000, presenting it as a mandatory package.
Also read: Pooja Hegde Tried To Commit S*icide ?? Shocking Statement!!
"Ola Bike Made My Wife Stranded At 1 AM" – Man Released Video pic.twitter.com/5V6g1XkyZL

— Viral Briyani (@Mysteri13472103) July 18, 2023
For the past four days, the couple has been caught in a frustrating cycle of contacting different technicians, each one passing the responsibility to someone else. Their pleas for assistance have fallen on deaf ears, leaving them stranded with no resolution in sight. This ongoing ordeal showcases the apathy and disregard for customer satisfaction that Ola has demonstrated at every turn.
This cautionary tale serves as a stark reminder for potential buyers to exercise caution and thoroughly research their options before investing in an Ola bike. The couple's distressing experience, with a bike worth 1.5 lakhs and only eight months old, highlights the gravity of the situation. It is evident that Ola's customer service is lacking in responsiveness and accountability, leaving customers feeling neglected and disheartened.
In conclusion, this warning serves as a reminder to be cautious when considering an Ola bike purchase. The couple's ordeal, stranded in the middle of the night without assistance, and the subsequent lack of support from Ola's customer care, paints a grim picture of the company's commitment to quality and customer satisfaction. Learn from their experience and make an informed decision before engaging with Ola or any other company, ensuring a safe and satisfactory purchase experience.
View this post on Instagram
Also read: Noida Woman Accused Her Husband Of Wife-Swapping!!
Ola Electric Mobility, headquartered in Bengaluru, Karnataka, is the largest electric two-wheeler manufacturer in India, with a valuation of approximately US$6 billion as of May 2023. The company operates a manufacturing facility in Krishnagiri, Tamil Nadu, which is the country's largest electric two-wheeler EV manufacturing factory. Currently, Ola Electric offers the Ola S1 electric scooter in three variants: Ola S1 Air, Ola S1, and S1 Pro. Additionally, the company has plans to introduce electric motorcycles by 2023 and aims to launch an electric car by the end of 2024.