OFFICIALLY CONFIRMED : The Evicted Contestant Of This Week Leaked !! CHECK WHO !!
By Dhiwaharan
The most awaited Saturday's show of Bigg Boss completed telecasting successfully and Kamal Haasan surprised its audience by appearing with a clean shaved look unlike the previous episodes. The actor started his show by officially announcing that his upcoming movies Indian 2 and Thalaivan Irukkiran are going to resume shooting.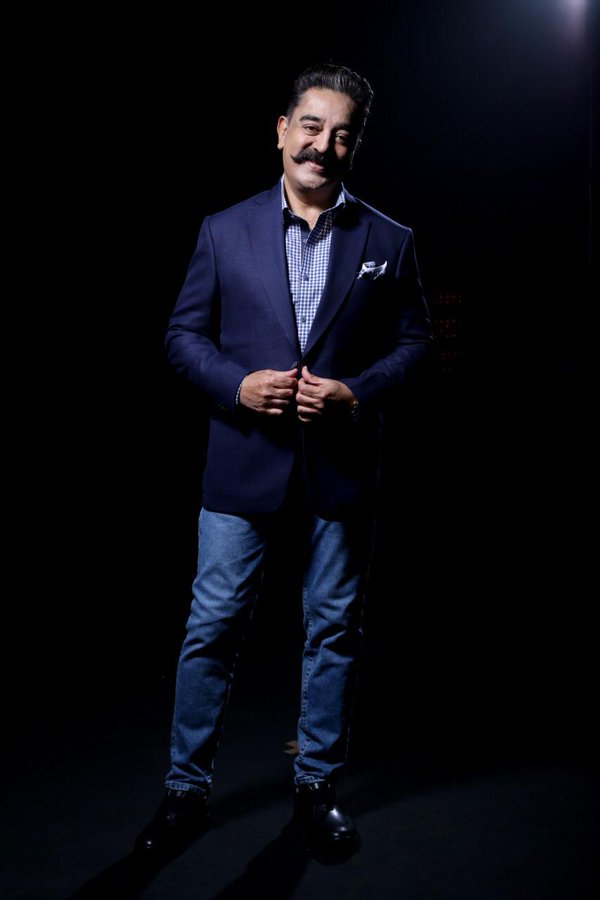 [wp_ad_camp_1]
Initiating the show by talking about the open nominations that took place earlier this week, Kamal Haasan asked Saravanan and Cheran about their past to address the highly talked about issue in the past week. Kamal said that their rift shook the entire Bigg Boss house and the other participants felt like that the argument happened between their parents. Kamal even said that Saravanan could fondly call Cheran whatever he wants but only with the permission of Cheran himself. Saravanan who understood the situation asked apologize to Kamal Haasan and Cheran.
Later the episode, while talking about the issue between Kavin, Losliya and Sakshi, Kamal said that because of them, the show losing its own essence due to their repeated arguments. He even stated an example of Sherin who said that she is losing the concentration in the game due to their fight. He asked them to stop their love game to stop people from getting bored of the show.
At the end of the show, the "Sakalakala Vallavan" actor, announced that Madhumitha was saved from the show. The other nominated contestants are Kavin, Abhirami Venkatachalam, Sakshi Agarwal, Reshma. Now the evicted contestant of the show has been leaked as the shoot for today's episode was done.
[wp_ad_camp_1]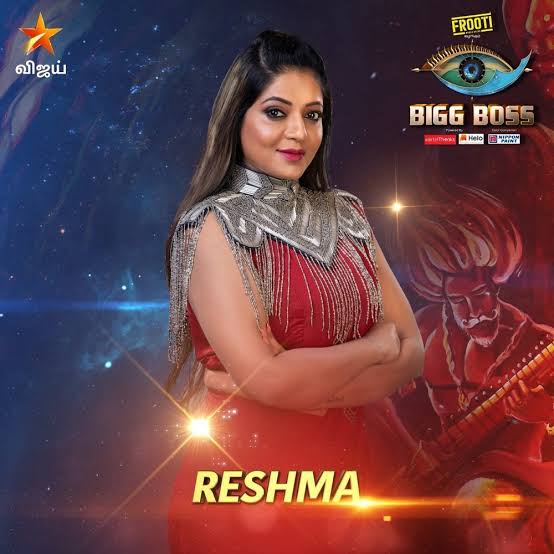 It was revealed that Reshma was the contestant who got evicted from the show due to the lack of votes. Though it was rumoured earlier that Sakshi Agarwal is the one who got eliminated, it is now confirmed that Reshma was shown the door at the end of the show. It is notable that this is the first time  Reshma got nominated for eviction in these 40+ days.
Watch the video here :
Source : Bad Boss 
Reshma made her acting debut with Masala Padam, playing the heroine opposite debutant actor Gaurav. She has subsequently appeared in several more films, notably playing a news reader in Ko 2 and a comedy role in Velainu Vandhutta Vellaikaaran alongside Soori which gained her fame among Tamil audience. She then appeared in Girls, a Tamil and Malayalam bilingual, about illicit relationships.
[wp_ad_camp_1]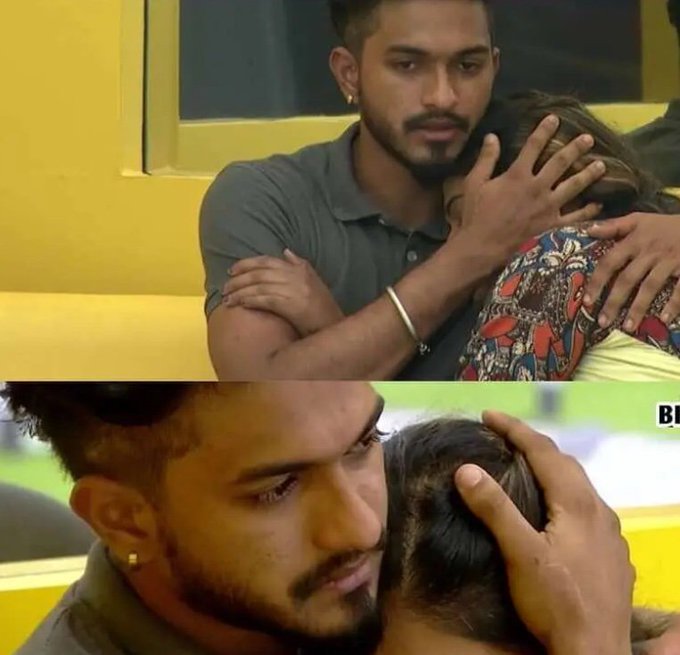 As soon as she got evicted, reactions started surfacing from the Bigg Boss viewers. Check out some of them here :
#BiggBossTamil3 #reshma got evicted ..unexpected twist..triangle love to be continied nxt week too…🤮🤮

— Maniharry (@Maniharry5) August 3, 2019
WTF!!!#Reshma is out.
I still can't understand what did she do to get evicted.
And the prospect of surviving to one more week of That Shitty "Chocolate Triangle" love story,is more frightening now.#BiggBossTamil3

— Naveen Siddarth (@uniqsiddarth99) August 3, 2019
Stupid voters. Yo pavam #Reshma man. I feel so bad for her honestly. 🙁 #BiggBossTamil3 #BiggBossTamil

— Kylie Maya (@KylieMaya14) August 3, 2019
The real reason why #Reshma got evicted is because people split their vote for every contestants except #Sakshi

However #Sakshi fans voted their full 50 votes to save her that is key factor in #Sakshi leading #Reshma

Don't do this mistake next time guys!#BiggBossTamil3

— S.I.M.B.A (@simbathedreamer) August 3, 2019
Sorry..Reshma evicted..Kavin will pay Reshma's kid school fees https://t.co/QRpFKkrQZa

— உளவாளி (@withkaran) August 3, 2019
What do you think on Reshma's eviction ?? Comment your views below !!