"Not Able To Sleep"!! Internet Mourns For The Demise Of Jeyashree
Jeyashree
Justice For Jayashree
3 years ago
By Dhiwaharan
Along with the public people who are trending #JusticeForJeyashree hashtag in Twitter, influential personalities such as cinema celebrities and politicians are expressing their emotions through social media platforms regarding the horrific murder that took place on Sunday. Jayashree, a 14 year girl who was studying 10th standard, killed by 2 men in a most brutal way that questioned the existence of humanity in our Tamil society.
[wp_ad_camp_1]
Starting from AMMK leader Dhinakaran to Chief minister Edappadi Pazhaniswamy, many posted tweets regarding the issue to show their concern. A video of the girl revealing the names of the culprits in her last hours went viral in social media platforms. People who have seen the video got deeply disturbed as the girl would ask for her father "Appaa Enga ??" before dying. Actress, Director and Media personality Lakshmy Ramakrishnan posted a tweet around 12 AM of Tuesday saying that she cannot able to sleep after seeing that video.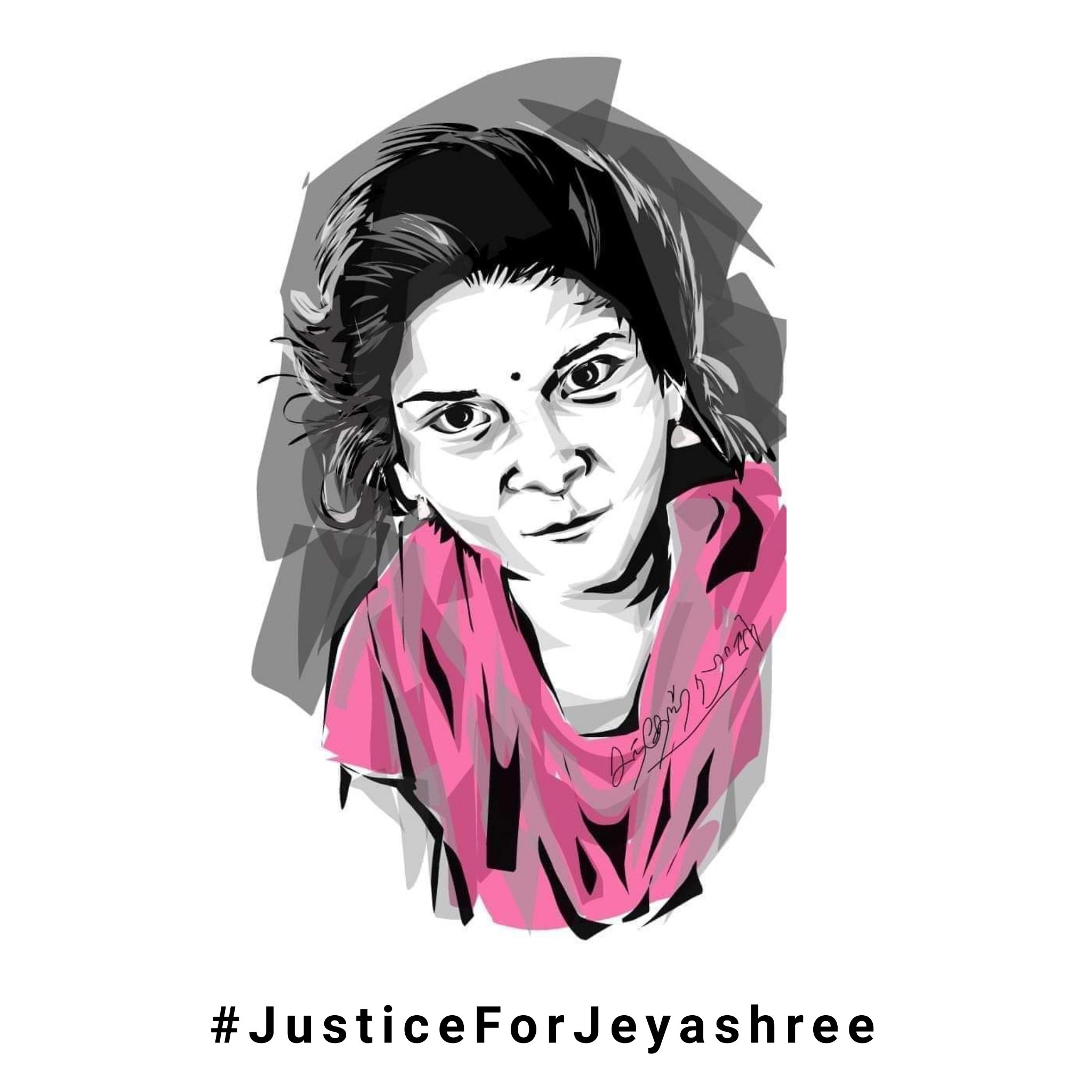 Not able to sleep! The girl's voice is ringing in my ears 'அப்பா எங்க?' wrote Lakshmy Ramakrishnan whereas anchor DD asked "How could someone do this to her n call themselves human .. worst".
2 நாட்களில் 2 பெண் குழந்தைகள் கொடூர கொலை. என்ன செய்யப்போகிறார்கள்?அந்த வீடியோவை என்னால் பார்க்க முடியவில்லை.கோபமும், வேதனையும் அழுத்தி வதைக்கிறது. நடுங்கிவிட்டேன்.
போதும்! கடும் தண்டனைகள் மட்டும் போதாது, பெண்களுக்கு எதிரான வன்முறைகளை தடுக்க அடிப்படை மனநிலையிலேயே மாற்றம் வேண்டும்.

— Lakshmy Ramakrishnan (@LakshmyRamki) May 11, 2020
Not able to sleep! The girl's voice is ringing in my ears
'அப்பா எங்க?'

— Lakshmy Ramakrishnan (@LakshmyRamki) May 11, 2020
Throwing acid on face , burning ppl to death … What sort of a world are we living in 😡 atrocity to the core … #JusticeForJeyashree
The scoundrels shud be given the same treatment…. shud be burnt alive and made to live after that !
Such people are a disgrace to mankind

— Shanthnu 🌟 ஷாந்தனு Buddy (@imKBRshanthnu) May 11, 2020
Avunga seira thappayae avungalukku dhandanaya kudutha kuda idhella maaruma nu therla.. paavam idhella.. ! #JusticeForJeyashree

— Kavin (@Kavin_m_0431) May 11, 2020
[wp_ad_camp_1]
How could someone do this to her n call themselves human .. worst #JusticeForJeyashree

— DD Neelakandan (@DhivyaDharshini) May 11, 2020
மதர்ஸ் dayக்கு வாழ்த்து சொன்னவர்கள் எல்லாம் இந்த மகளை உயிரோடு எரித்ததர்க்கு எதிர்ப்பு தெரிவித்தாலே, அது போயி சேர இடத்தில் சேரும் அல்லவா😢😩😢😡 pic.twitter.com/vWgQVT9P29

— drk.kiran (@KiranDrk) May 12, 2020
Can't see through the tears to type. கண்ணீர் நின்ற பின் வார்த்தைகள் வருமோ என்னவோ. I saw the video been frozen in rage all day. #Jayashree #admkMurderers #JusticeforJayashree #jayasri pic.twitter.com/pCY102cG8A

— Kasturi Shankar (@KasthuriShankar) May 11, 2020
இந்த குற்றவாளிகளுக்கு வழங்கப்படும் தண்டனை, இனி இத்தகைய கொலை பாதகங்களைச் செய்ய நினைப்பவர்களுக்குப் பாடமாக அமைய வேண்டும். சிறுமியின் குடும்பத்திற்கு அரசு உரிய இழப்பீடு வழங்க வேண்டும். ஜெயஸ்ரீயை இழந்து வாடும் குடும்பத்தினருக்கு எனது ஆழ்ந்த இரங்கலைத் தெரிவித்துக் கொள்கிறேன்.3/3

— TTV Dhinakaran (@TTVDhinakaran) May 11, 2020
விழுப்புரம் – சிறுமதுரையில் சிறுமி ஜெயஸ்ரீ மிருகத்தனமாக கொல்லப்பட்ட செய்தி நெஞ்சை பதற வைக்கிறது. இக்கொடூர செயலை வன்மையாக கண்டிக்கிறேன். சிறுமியின் குடும்பத்திற்கு எனது ஆழ்ந்த இரங்கலை தெரிவித்து கொள்கிறேன். இச்செயலில் ஈடுபட்டுவர்கள் மீது சட்டப்படி கடுமையான நடவடிக்கை எடுக்கப்படும்.

— Edappadi K Palaniswami (@CMOTamilNadu) May 11, 2020
Men who belong the ruling party of Tamilnadu named as G.Murugan (52) and K. Kaliyaperumal (60), tied Jeyashree's hands and legs and poured petrol on her before setting fire on her for refusing to open a shop which belongs to her father. The incident happened in Villupuram.
On Sunday, Murugan who went to Jayshree's house to tell her father to open a shop he owns in the locality, came to know that Jayabal was not in house. When Jayashree who was present at her home refused to open the shop and told Murugan to deal with her father, the accused left the place in a furious state. At that time, Murugan was drunk, according to police reports. After few hours, when a smoke came out from the house, neighbours rushed to the house of Jayashree where they saw her ablaze with hands and legs tied. They tried to save her by pouring water on her immediately and rushed to Villupuram medical college hospital for treatment but the child died fighting for her life. It has been reported that Murugan and Jayabal are relatives and had land related issues in the past.
[wp_ad_camp_1]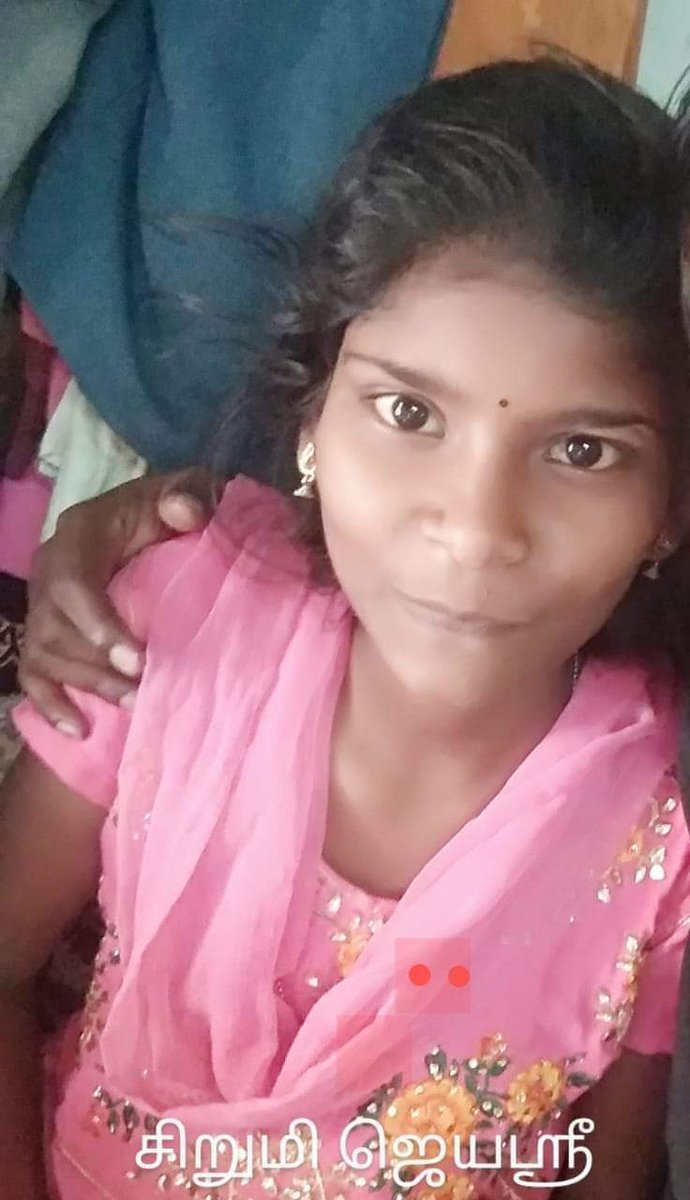 Both the accused got arrested by police and case have been registered. A case has been registered under Indian Penal Code sections 302 ( Murder), 452 ( House trespass after preparation for hurt, assault, wrongful restraint), 341 ( Punishment for wrongful restraint), 294 b (Creating nuisance to the public by uttering obscene words), 323 ( Voluntarily causing hurt), 324 ( Voluntarily causing hurt by using dangerous weapon) Both of them consumed alcohol when the crime took place, reports suggested.