"No One Will Celebrate" – When Dhoni Asked His Teammates Not To Celebrate The Win Against Australia!!
Written by Dhiwaharan Published on Jul 07, 2022 | 00:30 AM IST | 131
Follow Us
Comments: 0
On the day that marks the 41st birthday of former Indian captain Mahendra Singh Dhoni, fans are celebrating by sharing the pictures and videos of the cricketer's achievement. He who is still representing his IPL team Chennai Super Kings, made a huge impact in the history of Indian Cricket Team and is already a legend. Among the several instances where Dhoni kept his cool and gained the nickname "captain cool", there was an incident where the cricketer asked his teammates not to celebrate a victory to send an important message to the opponents.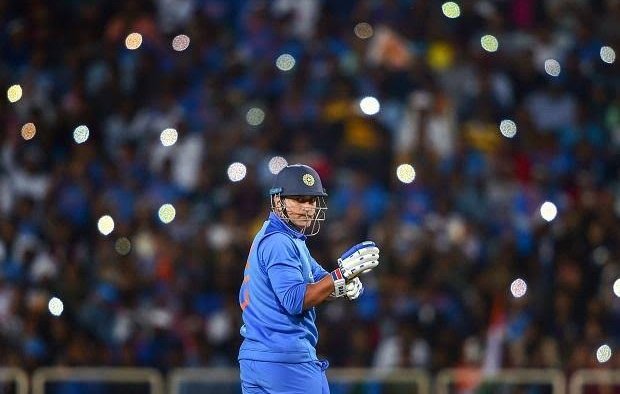 In a book named " The Dhoni Touch", author Bharath Sundaresan shared about the incident through which Dhoni wanted to tell the mighty Australia and the world that winning them is not a big deal. Unusually calling for the change of gloves with just 10 runs needed, the Jharkhand based cricketer sent the message to the pavilion.
Dhoni, according to the book, felt if they celebrate the victory vociferously, Australians might feel that the Indian victory was a fluke. The point Dhoni was trying to make is, "This will continue to happen and this is not an upset for them as Indian team is equally powerful as them"
Young Dhoni thought all these and made it happen just 15 games into his ODI captaincy. At that time, Australians were the world champions and Dhoni was a relatively young captain. Led by the pacers, India bowled out the Aussies for a total of 159 from 43.1 overs in the fourth match of Commonwealth Bank series. Ishanth Sharma had taken four wickets whereas Sreesanth and Irfan Pathan took three and two wickets respectively. For Australia, Michael Hussey scored an unbeaten knock of 65 from 88 balls.
While chasing the not very big score, India scored 102-5 from 28.3 overs with a young Rohit Sharma and captain MS Dhoni at the crease. With just one recognised batsman left in the tank, Stuart Clark and Mitchell Johnson were looking for ways to steal the game from India.
However, the Indian pair managed to go near the victory comfortably but at that time Dhoni did something unusual. At that time, India needed just 10 runs to go past the finish line.
"It was only the 15th ODI as captain for MS Dhoni and he was at the crease with Rohit Sharma. With 10 runs to win, he called for a needless change of gloves. In cricket, it's generally with a pair of gloves that you see information arriving from the dressing room. Dhoni was doing the opposite though. He was sending a poignant message back to the pavilion. "Nobody will celebrate on the balcony once we win this match"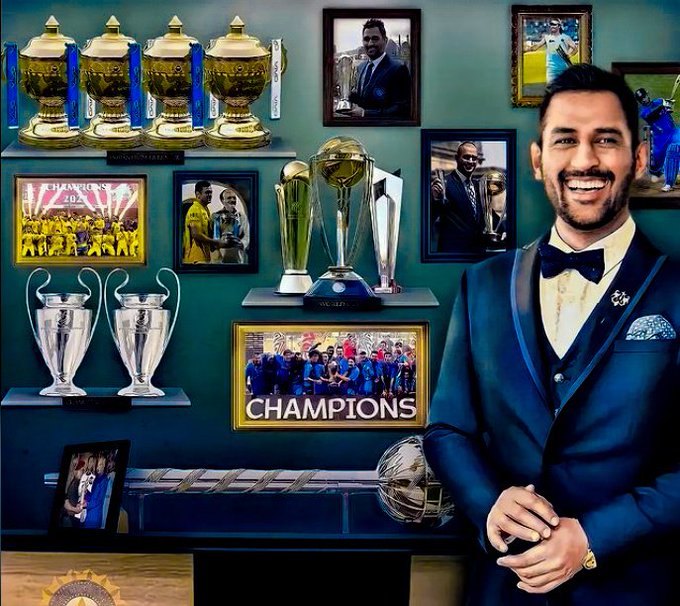 "Meanwhile, in the middle, Dhoni was handing down instructions to Rohit, on how the youngster should conduct himself while shaking hands with the Aussies once the match gets over. He wanted it to be as tepid as possible. " When they give their hand, just firmly hold yours out without folding it like an obligation, but don't overdo it. And just stare blankly at them without any hint of excitement " Bharat Sundaresan wrote in his book.
This happened while Australia were on top of their game and beating them in their own backyard was a big deal. "This was Mahi's way of saying "it's no big deal". My bowlers got them all out for 160 and we are chasing it down, there's no big deal in it. If we celebrate wildly, the Aussies will be vindicated in their belief that this was an upset. We wanted to tell them that this is not a fluke. This is going to happen over and over again. The Aussies simply couldn't handle it. They were shaken" A player from that tour revealed much later, " Sundaresan added in his book.