"No Lungi, No Nighty Outside Home" – Housing Society's Rule Caused Outrage!!
Written by keerthiga Published on Jun 15, 2023 | 13:48 PM IST | 74
Follow Us
Comments: 0
"No Lungi, No Nighty Outside Home" New Rule Caused Outrage for Housing Societies. A housing society in Greater Noida, Uttar Pradesh, has found itself embroiled in controversy after issuing a notice to its residents, imposing a dress code that prohibits the wearing of lungis and nighties outside their flats. The move has sparked a heated debate, with some residents supporting the decision and others criticizing it for infringing upon personal choices regarding clothing. Let's delve into the details of this dress code controversy and examine the differing perspectives surrounding it.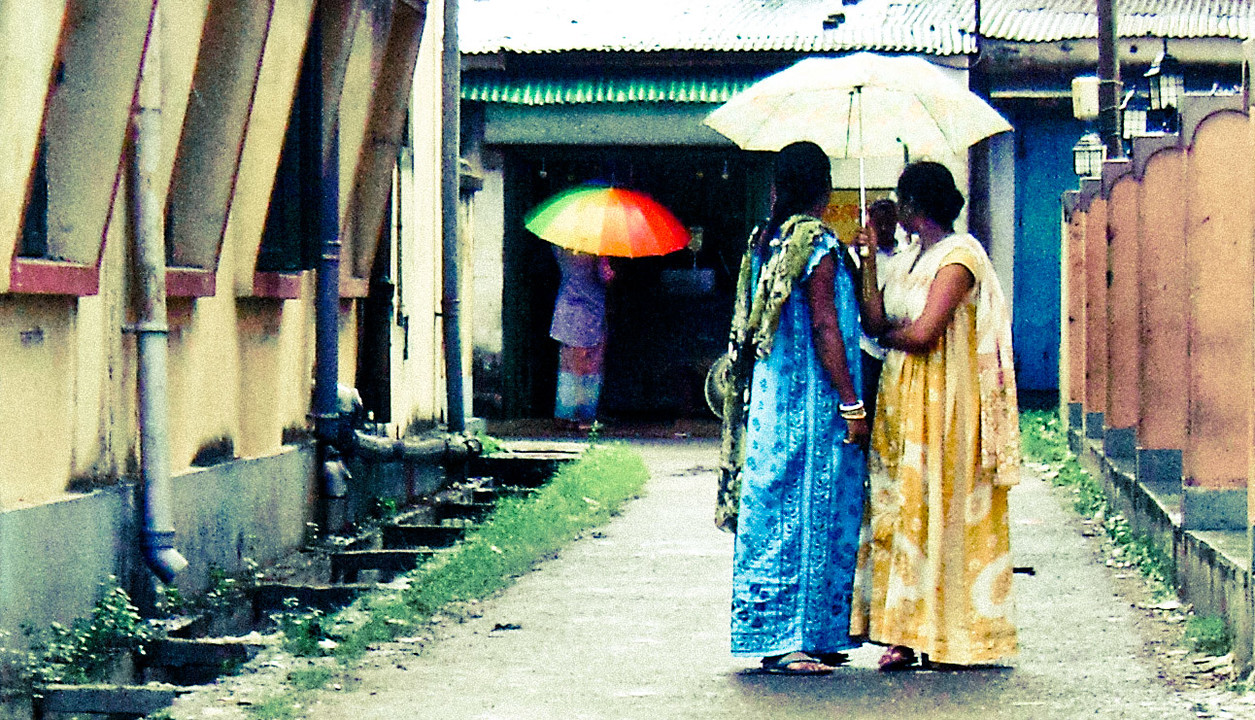 The Himsagar Apartment in Greater Noida recently surprised its residents by issuing a notice that explicitly stated the prohibition of lungis and nighties as outdoor attire within the premises of the society. The notice emphasized the importance of residents' conduct and dress, urging them to avoid giving any reason for objectionable behavior. It requested that lungis and nighties, which are typically considered home wear, not be worn while roaming around the society.
also read: Priyanshi Chandel Ordered Ice Cream Via Swiggy & Ended Up Getting Delivery Guy A job!!
Some residents welcomed the implementation of the dress code, viewing it as a step towards maintaining decorum and appropriateness within the housing society. CK Kalra, the President of the Resident Welfare Association (RWA), expressed support for the decision, stating that it aims to prevent discomfort for both men and women. He emphasized the need to respect each other's preferences and avoid situations that may cause unease or inconvenience.
also read: BREAKING : Nagercoil Kasi Gets Lifetime Prison !!
On the other hand, the dress code imposed by the housing society has faced significant backlash from various quarters. Critics argue that such regulations encroach upon individuals' personal choices and undermine their freedom to dress as they please. They perceive the ban on lungis and nighties as an infringement on cultural preferences and an imposition of outdated societal norms.
The controversy surrounding the dress code raises broader questions about striking a balance between personal freedom and societal norms. While personal expression is important, societal codes of conduct are also necessary to maintain harmony and respect within a shared living space. Finding a middle ground that respects individual choices while upholding community values is crucial in such situations.
also read: Priyanshi Chandel Ordered Ice Cream Via Swiggy & Ended Up Getting Delivery Guy A job !!
Some argue that the dress code reflects an old-fashioned mindset and fails to adapt to the evolving dynamics of a diverse and multicultural society. They contend that dress preferences, such as lungis and nighties, should not be seen as inherently inappropriate for public spaces. Instead, the focus should be on fostering a culture of acceptance, where different styles of clothing are respected and accommodated.
Amid the debate, proponents of dress codes argue that certain dressing protocols are necessary for maintaining decorum and preventing discomfort for others. They assert that while personal choices should be respected, there should be reasonable restrictions on what can be considered appropriate for public spaces. Striking a balance between individual freedom and communal harmony is crucial in establishing dress protocols that are fair and inclusive.
Here the Tweet below:
UP: A society in Greater Noida imposes dress code, and bans nighties and lungies in the society premises

This is a good decision taken by society and everyone must respect it, there is nothing to oppose. If women wear nighties and roam around, that will be uncomfortable for men… pic.twitter.com/0OTtGfgM7d

— ANI UP/Uttarakhand (@ANINewsUP) June 14, 2023
The dress code controversy in the Noida housing society has highlighted the complex interplay between personal choices, societal norms, and communal harmony. While the intentions behind implementing the dress code may have been to promote decorum and respect, it has also raised concerns about individual freedom and cultural sensitivity. The discussion surrounding this issue underscores the importance of open dialogue and consensus-building to establish dress protocols that balance personal expression with community values. Ultimately, finding common ground and fostering an environment of mutual respect is essential to create a harmonious living space for all residents.