Articles
Netizens Trolling Sasikala's Chennai Entry !!
VK Sasikala returned to Tamil nadu for the first time since her release from Jail on 27th of January. The 66 year old spent four years in jail for corruption. After getting treatment for COVID 19 virus in Bengaluru, she reached Tamil nadu today with Internet trending her name at the top.
[wp_ad_camp_1]
When Sasikala was spending her timee in jail, she was removed as AIADMK chief and expelled by Edappadi K Pazhaniswamy, cheif minister of the state. While she has challenged her removal in court, the Election Commission has acknowledged the O Paneer Selvan (Deputy chief minister) headed group as the real AIADMK and has permitted them to use the party flag and symbol.
As her vehicle entered Tamil nadu, supporters showered flowers and danced in celebration. Despite of the party's warning, the AIADMK flag was used in the car of Sasikala. Meanwhile, netizens who are keenly following the state of Tamil nadu politics, trolling the entry of Sasikala. It was reported that Sasikala would be accompanied by 500-1000 cars. However, reports have confirmed that only 10 cars followed her today.
It was also believed that a large number of crowd would come to welcome Sasikala but in Krishnagiri, only 200-250 people were present, including the reporters and journalists. Netizens are trolling the entry of Sasikala by questioning the publicity that was made for the past one week. They also believe that her presence won't make any impact in the AIADMK party.
[wp_ad_camp_1]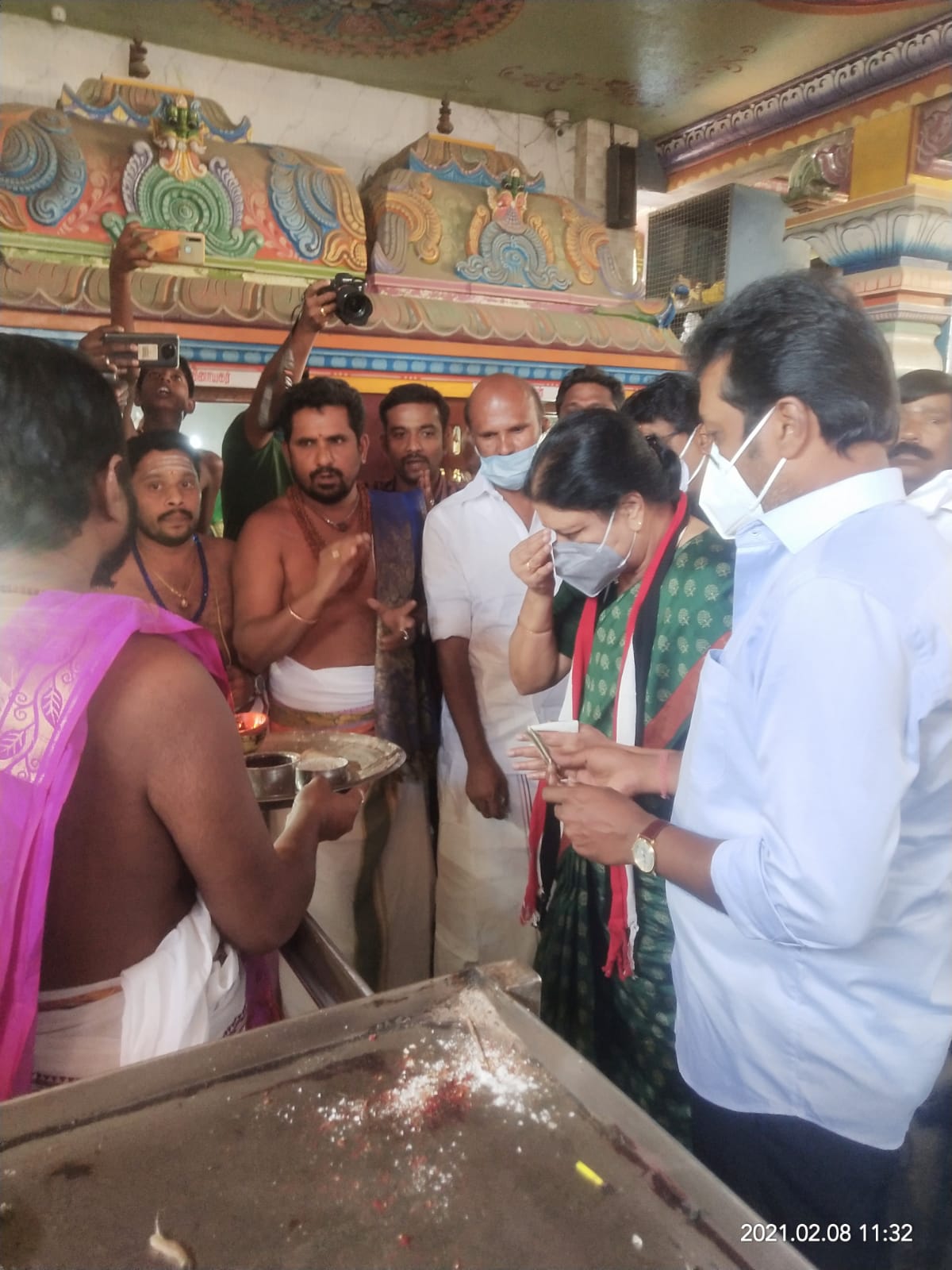 Reports emerged saying that a car which was trying to overtake, slightly collided with the car in which Sasikala was traveling. Though there was no damage, Sasikala trembled a bit, said reports. After shifting from that vehicle to another, she reached Muthumariamman temple and prayed. Later, when a number of supporters tried to fire crackers, another accident took place and two cars got damaged completely, according to a report. Sasikala left the car and decided to travel in a van, the report added.