Netizens Cant Keep Calm After Famous Youtuber Revealed His Two Wives!!
armaan
two wives
Youtuber
4 months ago
By Dhiwaharan
Famous youtuber Armaan Malik who is enjoying 1.5 million followers for his YouTube channel, is getting brutally trolled by the online users after revealing his two wives through his Instagram handle. Many users started calling him out, questioning whether Polygamy is legal in India. Few even termed the youtuber's gesture of revealing them as "Shameless".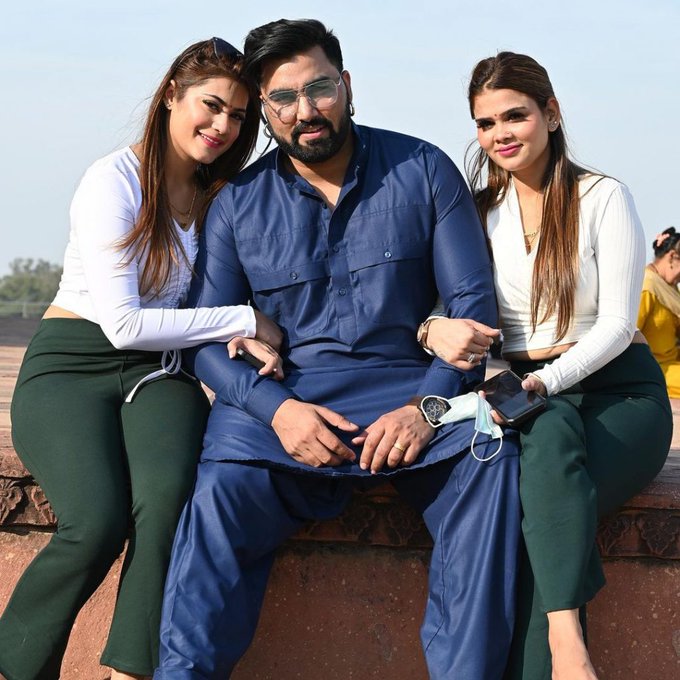 The YouTuber uploaded the pictures of both of his wives being pregnant in his Instagram handle. Sharing the happy picture of himself with his two wives Kritika and Payal, Malik captioned the post saying "My Family"
Check out his post below:
View this post on Instagram
Though the family looked happy and were embracing the parenthood, the post didn't sit well with many of the online users. It has been reported that Malik tied knot with Payal in the year 2011 and they share a son named Chirayu Malik together.
In 2018, the YouTuber married Krithika who was the best friend of his first wife. The four member family often seen in the pictures shared by Malik in his Instagram handle. Now, both of his wives being pregnant, the family is expand as a 6 members one.
"I have only one question to ask to these ladies that how it is ok to share your husband with another lady when it is not ok for a lady to have another husband ? What about the emotions don't they feel jealous of eachother when he is spending time with other wife" a user commented whereas another one said "What happened to the one man one woman Policy 😭😭😭😭"
check out some of the reactions below :
What happened to the one man one woman Policy 😭😭😭😭

— Amrita (Amu) Simpson (@Hayagreev79) December 10, 2022
I have only one question to ask to these ladies that how it is ok to share your husband with another lady when it is not ok for a lady to have another husband ? What about the emotions don't they feel jealous of eachother when he is spending time with other wife

— Soulful-sudz (@queenieheart07) December 10, 2022
LEGAL in some religion and community . That's why we need UCC.

— ΛMIƬ PΛПDΣY 👨‍💻 アミット 🇮🇳😷 (@amitp9201) December 10, 2022
Pregnancy 🤰 is the modern day
Business case study
And it
Should be demonstrated in business school

— Mohit sambhav (@dsom491) December 10, 2022
The fact that both women are happy sharing same husband means none of them actually love him.

— Tiju Thomas (@tijuthomas20) December 10, 2022
This really is a wonderful achievement, next year #Nobelprize committee should look into it. https://t.co/yzZpHvS1fi

— Rudra Trilogy (@saptak81) December 10, 2022