Nelson Dilipkumar Responded To Trolls & Criticisms He Has Been Receiving ??
beast
Nelson Dilipkumar
Trolls
CM / Updated: 2022-06-11
23:49 IST
By Dhiwaharan
Director Nelson Dileepkumar is being targeted by the users of Internet ever since the release of "Beast" which disappointed a number of fans of actor Vijay. The actor who has been keeping mum about the criticisms, in an award function of Behindwoods youtube channel, said that he already got "trapped". The video is going viral among the users of online platforms and it is highly believed that the filmmaker indirectly mentioned about the trolls he has been receiving.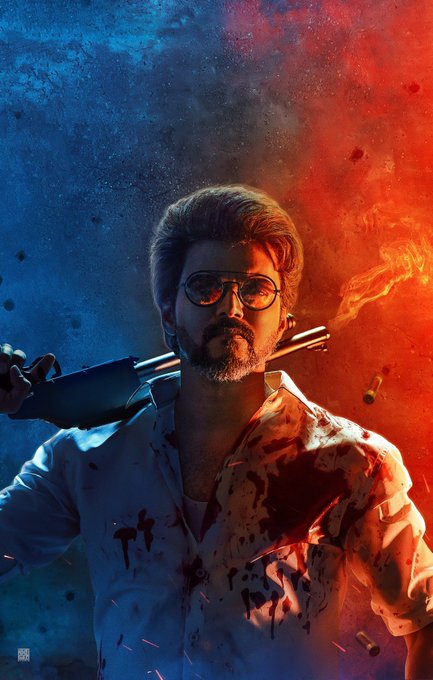 "Beast", actor Vijay's most anticipated flick which got released on 13th of April, became a box office success but recieved mixed reviews from fans. The film which revolves around a group of terrorists hijacking a shopping mall with 200 plus civilians to make the government release their head, shows Vijay as Veera Raghavan, a Raw agent who is fond of kids. Being a skillful spy, Veera Raghavan who geta caught inside the mall with public, manages to escape a sum of civilians from the terrorists and claims that he is from another group that belongs to Bangladesh.
The terrorists group which decides to give up, finds out that the claim made by Raghavan is a lie and successfully releases their head from prison. Rest of the film relies on how the protagonist re-arrests the terrorist group head by entering Pakistan. Actor Vijay, for the first time, played the role of a raw agent. Failing to exceed the expectation level of fans, the film also became a subject to severe online troll after original pilots of flight jet saw the clips from the movie and questioned about the logic. Now, on seeing the promotions and quality of every movie that gets released, Vijay fans are fuming over the disappointment they faced due to "Beast".
Old interviews of the filmmaker are being dragged every two days once and the filmmaker is being questioned through the micro blogging social media site by the fans. Now, he who appeared in a award function of Behindwoods youtube channel, was asked to dance along with Pooja Hegde. Answering to host, Nelson said that he already got "trapped" and requested her to leave him alone.
The video is being widely shared with netizens opining that Nelson is reacting to the trolls and criticisms he received for making "Beast".
Check out some of the reactions below :
எப்படி இருந்த மனுசன் @Nelsondilpkumar 💔 #Beast #Thalapathy66 pic.twitter.com/mf9Y6MwBqE

— 𝐀𝐫𝐮𝐧 𝐕𝐢𝐣𝐚𝐲 🔰 (@ArunVJ_VFC) June 10, 2022
Jemesbond movie mari irukum sonna pathiya… . Inemay ne direct pana poora movies lam. Evanum 1st day 1st show pooga matan… Review paathudu poovanga.. @Nelsondilpkumar yena.. Beast movie ku nee kudutha buildup apdi… Un mela iruntha nambikai poiruchu.. Da. Nelsa

— Jackprasanth🎶❤ (@StatusMiracle) June 10, 2022
Audio launchu illa, promotion illa ,nalla screen play illa.😠

— 𝐏𝐨𝐤𝐤𝐢𝐫𝐢 𝐓𝐚𝐦𝐢𝐳𝐡 ⚔️ (@Thalabathy_VJ1) June 10, 2022
Enaku padam nalla ilanu kooda kavalai ila.. Good or bad it's fine but avan attitude than ivalo gandu ku karanam…

— ❣ ராஜ் திருநெல்வேலி❣ (@vijayrasigan226) June 10, 2022
Paavam ya andha manishan don't deserve that much troll 💔💔💔 @Nelsondilpkumar #Beast #Thalapathy66 https://t.co/gTlx9TvAwV

— Kiran Kumar (@iamkiran2002) June 11, 2022