Nayanthara Demands Rs.80,000 For Her Assistants Alone ?
Written by Dhiwaharan Published on Feb 27, 2020 | 18:58 PM IST | 84
Follow Us
Comments: 0
Producers of Tamil cinema has expressed their disappointment over top actress Nayanthara for demanding salary for her assistants. Nayanthara is one of the very few female actors who rules Tamil film industry for more than 15 years. Being the highest paid actresses of South Indian film industry, Nayanthara is also the only actress who manages to act in both female centric movies and hero oriented movies. The surprising fact about it is that the "Bigil" actress shines in both the regions. Recently she received favourite actress award for acting in"Bigil" and "Viswasam" in the Zee Cine Awards.
Across her long professional career, Nayanthara got compared with many actresses who happened to be her competitors but the actress is still impressing the audience with her versatility. It is highly believed that Nayanthara gained her tag "Lady Superstar" because she is lasting in film industry for a long time like Superstar Rajinikanth. She is also believed to be the highest paid actress in Tamil cinema.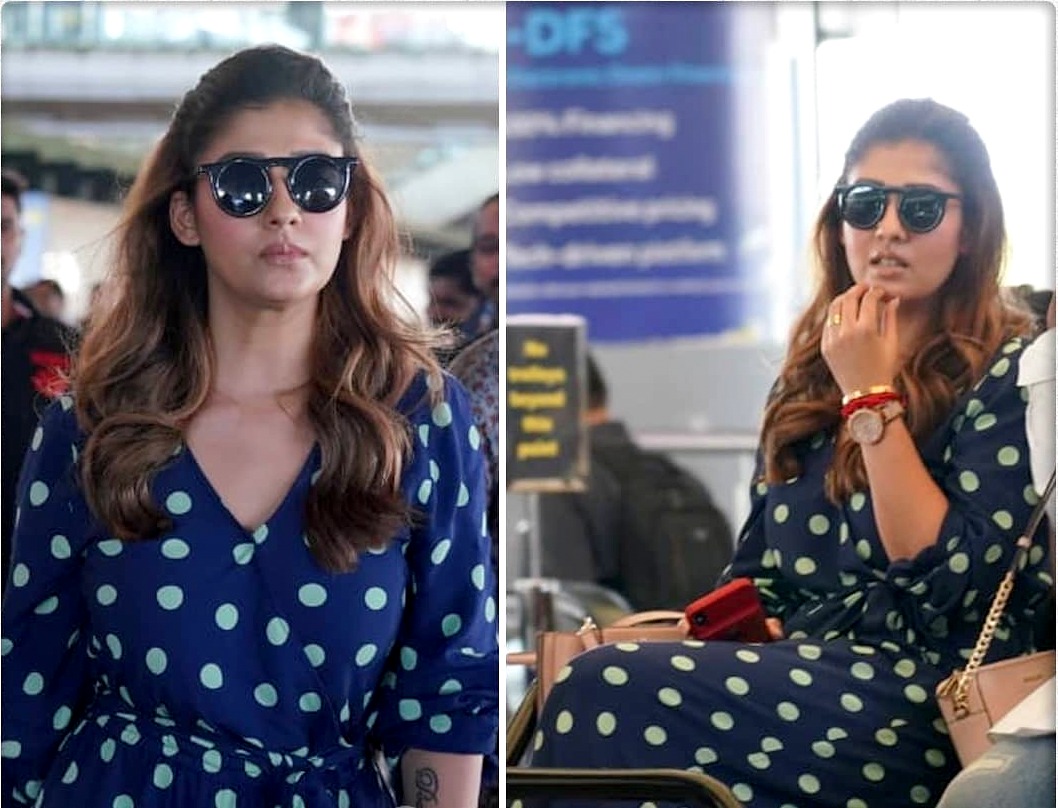 Now a complaint has been made against the actress for demanding salary for her on set assistants. Producer K Rajan who is known for his outspoken attitude has blasted at actors who are arriving to shooting spot with six to seven assistants like hairdressers, make-up artists, costume designers etc.
"Nayanthara will be accompanied by 6-7 assistants. Each one of them requiring 7-12 thousand salary per day. The total expense for her assistants come around 70,000-80,000 per day. Imagine how much it will cost for the producer if she works for 50 days in a film." Producer Rajan fumed and also asked the people to add driver's salary and diesel charges to it. "One can produce a low budget film on her on set expense alone" he added.
According to IB times, The 78 year old producer even exposed the expense of caravans for a film. He said that a big film needs 9 to 10 caravans per day. "One day rent for a caravan is 9,000 Rs -10,000 Rs. So for a film, a producer is spending 1 crore for caravan alone. Veteran actors like MGR and Sivaji never used caravan in their lifetime. I agree that caravan needs to be given to important members, but today everyone wants it" he said.
In a program of director Chithra Lakshmanan's youtube channel, actor Venkat Subha asked Nayanthara to learn from Kamal Haasan who is spending his own money for his assistants. Director Chithra said that Kamal received salary in his directorial "Soora Samharam" in white. "Many actors are saying that they are learning many things from Kamal Haasan in acting. But they must learn this discipline from him. Big hero and heroines, especially Nayanthara must follow this to help producer" they said.
Watch the video here :
உலகநாயகன் சம்பளத்தை எப்போதும் வயிட் மணிலதான் வாங்குவார். ஒரு பைசா கூட பிளாக் கெடையாது. கூட வேலை செய்யுற ஒவ்வொருத்தருக்கும் அவர்தான் சம்பளம் கொடுப்பாரு,தயாரிப்பாளரை தொந்தரவு செஞ்சதில்ல.

– சூரசம்ஹாரம் படத்தின் தயாரிப்பாளர்@chithralax 🙏 @ikamalhaasan#கமலின்_ராஜபாட்டை pic.twitter.com/bgB2hPFXrn

— 𝒎𝒂𝒔𝒔 𝗠𝗔𝗛𝗔𝗥𝗔𝗝𝗔 ᴹᴺᴹ (@Mass_Maharaja) February 27, 2020
Nayanthara is now busy acting in RJ Balaji's Mookuthi Amman. She is also committed to act in Rajinikanth's upcoming film "Annaththe". "Kaathu Vaakula Rendu Kaathal" which is going to be directed by her live-in partner Vignesh Shivan is also one of the upcoming project of the actress.
Comment your views on the actress's charging for the salaries of her assistants to the producer !!