Ater what seems like a phenomenally long wait, the winners of the 66th National Film Awards have been announced. While normally, the recipients of the National Film Awards are announced in April and the presentation takes place on May 3 every year, it was delayed this time owing to the Lok Sabha polls.
[wp_ad_camp_1]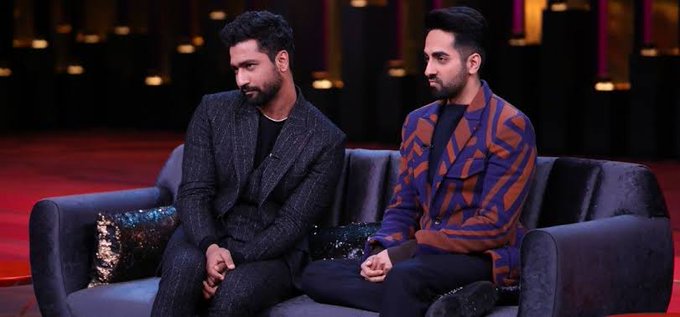 The awards were announced today with Vicky Kaushal's Uri bagging four awards. Keerthy Suresh was declared Best Actress at the 66th National Film Awards for her terrific performance in Telugu film Mahanati. The film, based on the life of actress Savitri, garnered much appreciation and love for Suresh, who brought alive the iconic star with such grace and exuberance.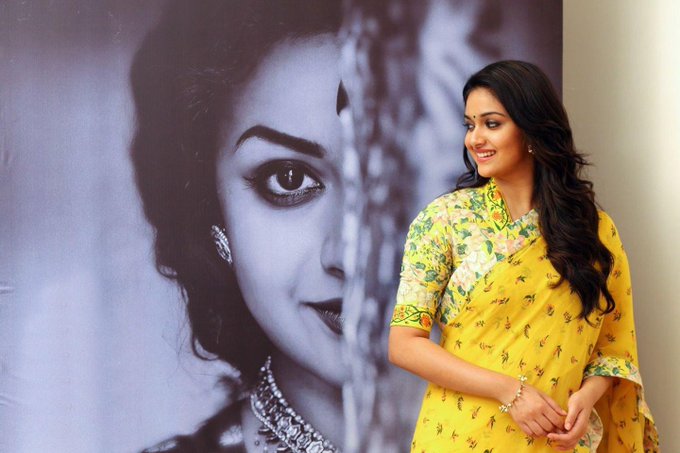 Meanwhile, Best Actor award was shared by Ayushmann Khurrana (AndhaDhun) and Vicky Kaushal (Uri: The Surgical Strike). Best Director award went to Uri director Aditya Dhar. Uri also bagged two other awards—best background music and best sound design. KGF also won the national award in best action film category.
[wp_ad_camp_1]
Meanwhile Tamil cinema fans are very much disappointed as Baram is the only Tamil film which won national award for the best tamil film category. Fans are expressing their disappointment in social media platforms as films such as Vada Chennai, Merku Thodarchi Malai, Pariyerum Perumal are not considered by the juries.
Check out their anger here :
பரியேறும் பெருமாள்
வட சென்னை
மேற்கு தொடர்ச்சி மலை

மூன்றுமே தேசிய விருதுக்கு தகுதியானவை.

— Nelson Xavier (@nelsonvijay08) August 9, 2019
National awards or Bollywood masala awards?

The sanghi jury mustn't have watched these Tamil movies –

1. Pariyerum Perumal
2. Peranbu
3. Vadachennai

Sane people from North India, do watch these movies online and share your opinion here. #NationalFilmAwards pic.twitter.com/8KQVhdnKmm

— Sankar Das (@mallucomrade) August 9, 2019
#NationalFilmAwards
2 performances that I genuinely felt deserved awards #PariyerumPerumal best supporting actor kathir appa#SudaniFromNigeria #SoubinShahir best actor
Well we can keep wishing
But these performances on hindsight r way beyond awards

— aarthi@ Aarthi now (@dreamboatme) August 9, 2019
In my humble opinion, @am_kathir deserved the #NationalFilmAwards for Best Actor – #PariyerumPerumal. He just surprised one and all with his acting display in the film. It was a revelation👌 The jury must've encouraged a youngster and given it to him. But, did they even see PP?

— Kaushik LM (@LMKMovieManiac) August 9, 2019
Was just arguing with me friend. If not for a combination of reasons, #2Point0 would have had a bigger impact among audience.

For special effects, this film deserved a national award 😠

— S Abishek (@cinemapayyan) August 10, 2019
[wp_ad_camp_1]
Meanwhile, Kollywood guy at this year's #NationalAwards jury discussion… pic.twitter.com/Yyf1bwmTBU

— Suganth (@msuganth) August 9, 2019
-Pariyerum Perumal
-Peranbu
-Vadachennai
-Ratsasan
-96
-Merku Thodarchi Malai
-Seethakaathi
-2.0

It is hard to digest that all the above movies are completely ignored in #NationalFilmAwards from Tamil Cinema. This is so awful. #NationalAwards

— T H M™ (@THM_Off) August 9, 2019
Definitely #Vadachennai Deserves The #nationalawards For Cinematography,Art Work , Acting , Film, Music
Not Even One Award
Is Not Fair 😡😡😡😡😡 pic.twitter.com/7X39a7GemO

— KAAPPAAN (@Irfanirru360) August 9, 2019
Tamil films like #PariyerumPerumal, #Raatchasan/#Ratsasan and #VadaChennai deserve National Awards. Sadly none of these films were recognised by the Jury members. #NationalFilmAwards

— Rajasekar (@sekartweets) August 9, 2019
Nanba @am_kathir Oda #PariyerumPerumal release anniki Nation award jury leave?

— S Abishek (@cinemapayyan) August 9, 2019
#VadaChennai #MerkuThodarchiMalai #PariyerumPerumal am i a joke to you
Ellathukum entha modi boy thaan karanam 😤🤧#NationalFilmAwards 👎

— If the heroes run & hide, who will stay & fight? (@MovTVsMusAddict) August 9, 2019
I am sure that These four Films have not been watched by the National Award Jury.
Biggest Snubs this year and in the last 5 years.
~ Pariyerum Perumal
~ Peranbu
~ Ee Maa Yau
~ Tumbaad

Deeply Gutted as a movie-buff to see these gems ignored 💔#NationalFilmAwards pic.twitter.com/aATQVTNRP2

— Anjali (@badassthanos) August 9, 2019
What happened to these tamil films National Awards?

Pariyerum Perumal ❤

Peranbu ❤

Vada Chennai ❤#PeranbuDeservesANationalAward pic.twitter.com/476ZKsHjW7

— Appuz369 (@LibinChacko11) August 10, 2019
What do you think on these opinions from the fans of Tamil cinema ?? Comment your views below !!