Nandhis-Swathi Caste Murder Case !! Internet Erupts With Various Emotions !!
By Dhiwaharan
a young couple belonging to Hosur in Krishnagiri district has been found brutally murdered on Friday.
The bodies of the couple who went missing a few days ago were reportedly recovered from Cauvery river at Mandya district under Belakavadi police station limits in Karnataka.
Sources said that Nandish, 22, a Dalit man belonging to Venkateshpuram village near Shoolagiri fell in love with Swathi, 19, who belongs to Vanniyar caste.
Having completed ITI course, Nandish was working in an engineering firm at Hosur when he fell in love with Swathi who was pursuing a course in a women's college in Krishnagiri.
[wp_ad_camp_1]
Three months ago, they married against the wishes of their parents. They were staying in a rented house in Hosur. However, the couple went missing on November 11. Their cellphones remained switched off. Following this, Nandish's brother Shankar lodged a complaint with Hosur Police Station.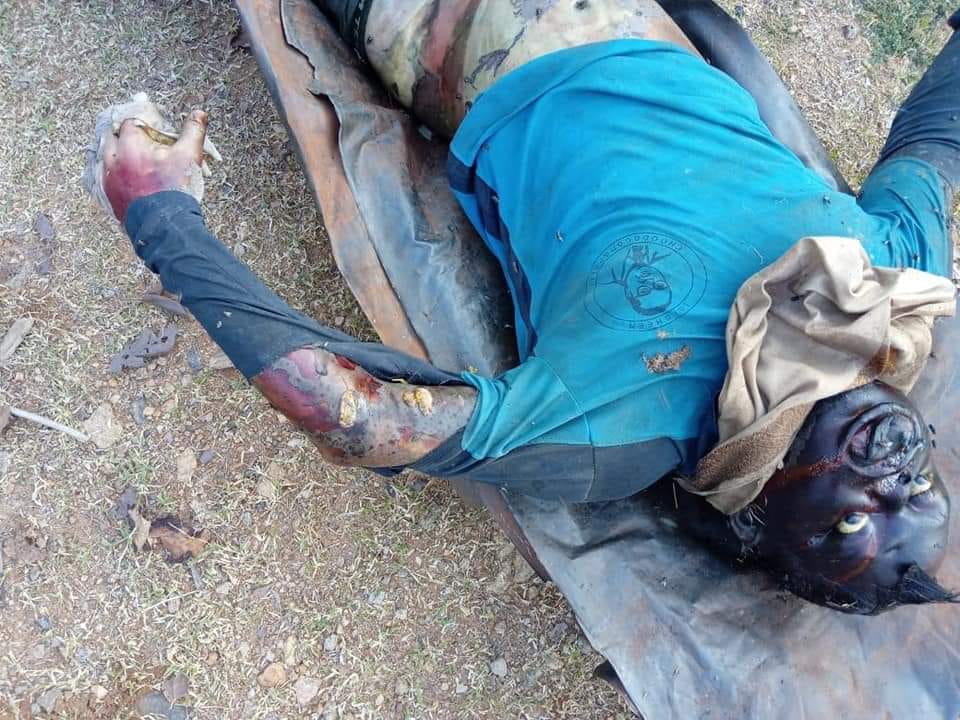 While on the lookout for the couple, Hosur Police received information from Mandya district about two unidentified bodies. One was reportedly charred while the other, apparently that of Swathi, was bound with a rope and found in a river.
During investigations Srinivas, Swathi's father apparently confessed that he along with other family members murdered the two and that the bodies were dumped in Cauvery.
[wp_ad_camp_1]
Hosur Town Police have arrested L Srinivas(40), Venkatesh (43) (Srinivas' brother), Krishnan (26) (Srinivas's another brother) and the police are on the lookout for Krishnan,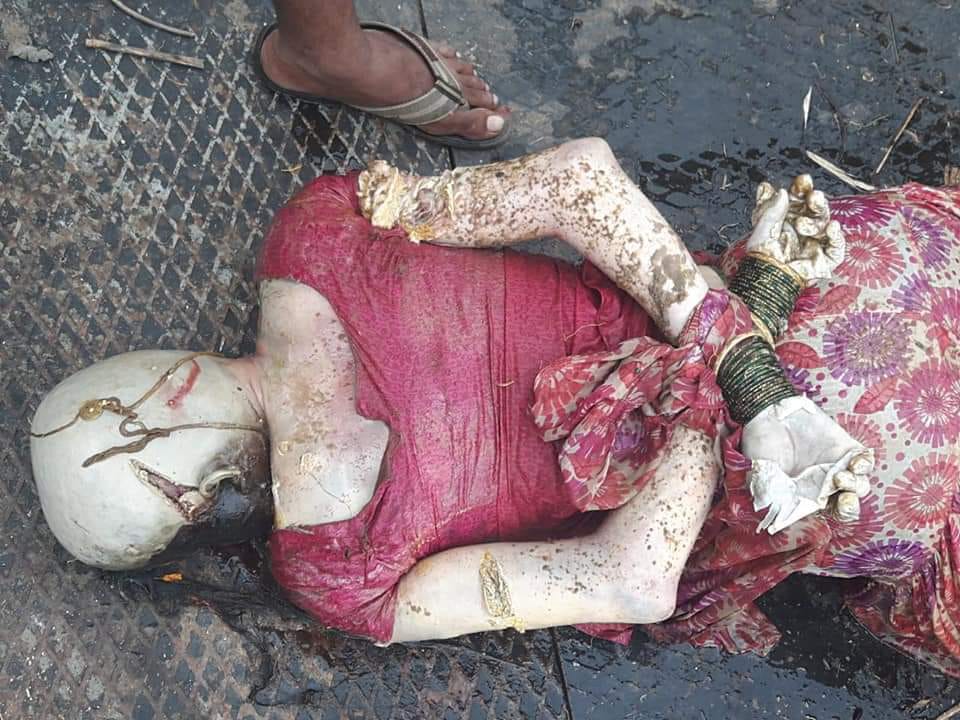 L Aswathappa (45) (Swathi's Uncle), Venkatraj (25) (Swathi's Cousin) and Swaminathan (driver for abetting the murder).
Pa. Ranjith constantly raising his voice for this issue since it happened went in person to meet the family of Nandis. Apart from his so some celebrities and public extended their voice through their twitter account as well. Kowsalya whose husband Shankar was killed due to caste issues also met the family of Nanthish along with Pa. Ranjith.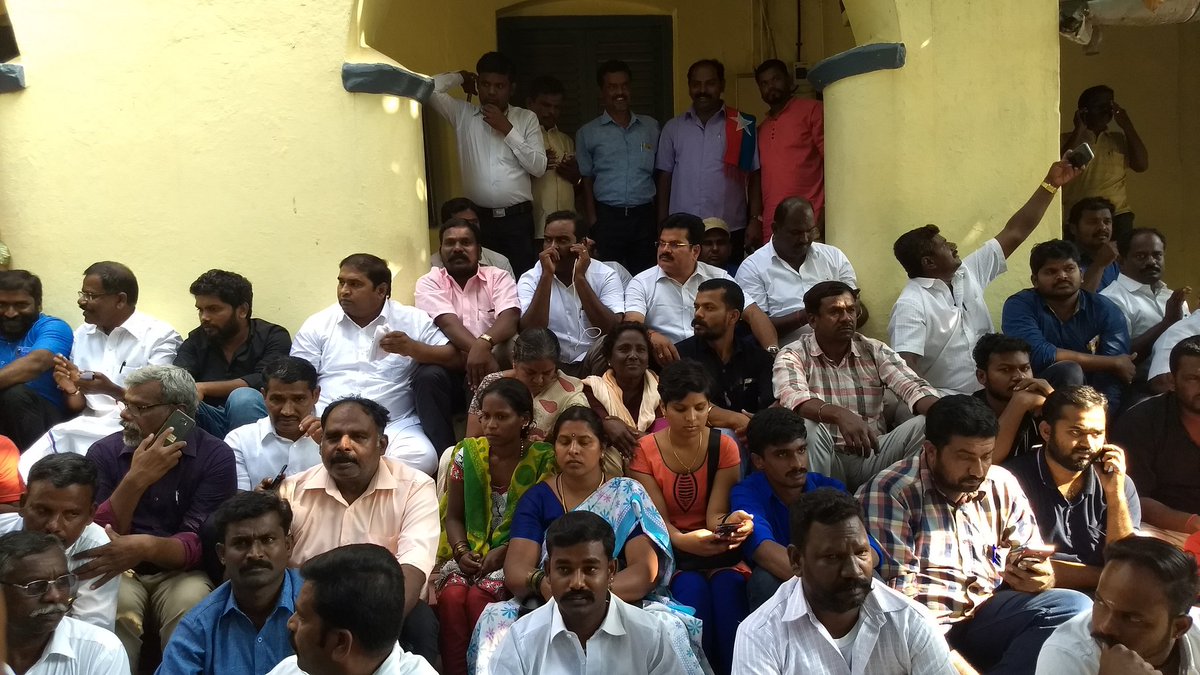 Check out their reactions here :
ஆணவக் கொலைகளை தடுக்க தனி சட்டம் வேண்டும் – பாலகிருஷ்ணன்#HonourKilling | #Balakrishnan | #CPM pic.twitter.com/4GjkwgJrMr

— Thanthi TV (@ThanthiTV) November 17, 2018
Cruelty to the core… Rajalakshmi and now Nadhis-Swathy…..From so many decades till now there's no end to this Inhuman casteist barbarians… But it needs to END and we all together need to find HOW .. #Casteism should end…

— karthik subbaraj (@karthiksubbaraj) November 17, 2018
When a parent is willing to kill his own child & lose his liberty over caste you lose hope that we will see the end of this social menace in our lifetimes but we need to chip away all we can. These pictures are heartbreaking. https://t.co/HpIxfZbmJ5

— C.S.Amudhan (@csamudhan) November 17, 2018
Stop Honour Killing!!!#HonourKilling #casteism #stophonourkilling #intercaste #killing #ஆணவப்படுகொலை #art #sivadigitalart pic.twitter.com/59p5pqpf4l

— SivaKumar S (@sivadigitalart) November 17, 2018
காதல்மண தம்பதியர் நந்தீஷ் – சுவாதி படுகொலையை சாதி ஆணவக்கொலையாக அறிவிக்க கோட்டாட்சியரிடம் வலியுறுத்தியதோடு. அந்த அலுவலக வாயிலில் பல்வேறு அமைப்புகளை சேர்ந்தவர்கள் காத்திருப்பு போராட்டம் நடத்தி வருகின்றனர்#HonourKilling #நந்தீஸ்_சுவாதி @tncpim @Theekkathir pic.twitter.com/6w07Tzf6Pt

— GAVASKAR (@gavastk) November 17, 2018
#HonourKilling
Credits: #Brleopards#JusticeforDalits#Nandhis#Swathi@beemji @aloor_ShaNavas @NaveenFilmmaker @iam_vigneshsk @sudhan_c @GajeshRaina @Karthi_KIss @vinoo_vk @ImranJaffar_14 @sindhan @tncpim @cpimspeak @thirumaofficial pic.twitter.com/6RBZTRixk7

— Raghu Nath Sr. (@iamraghuSRR) November 17, 2018
#Honourkilling மீண்டும் தமிழகத்தை ஆணவப் படுகொலை ஒன்று அதிர்ச்சியில் ஆழ்த்தியிருக்கிறது. இணையத்தில் மட்டுமே குரல் ஒலித்து கொண்டிருக்கிறது. ஊடகங்களும்…மூத்த பத்திரிகையாளர்களும் சமீபத்தில் ஒரு திரைப்படத்தை விமர்சித்து 24 மணி நேரமும் பணியாற்றிய ஓப்பற்ற சேவையை இதிலும் காட்டலாம்… pic.twitter.com/FvJIzKN4Bv

— indu gunasekar (@indusaaral) November 17, 2018
இந்த கருமாந்தரம் புடிச்ச சாதி வெறிய பாத்த கடைசி தலைமுறை நாமளா இருக்கனும்,எல்லா சாதிலயும் இருக்குற ஆணும் சரி பொண்ணும் சரி வாய் வழியா மட்டும் தான் சாப்டமுடியும்னு நம்ம வீட்டு புள்ளைங்களுக்கு சொல்லிகொடுத்து வளப்போம்யா…சாதி கூ.. னு. pic.twitter.com/bBH8ZgWNKn

— Ramesh Thilak (@thilak_ramesh) November 17, 2018
"நீயும் வேற நானும் வேற
அம்மா அப்பா சொல்லிட்டாங்க
நம்பாம நான் ஓடி வந்தேன்
எங்க உன்ன காணும் இங்க"@beemji @Music_Santhosh @EditorSelva @Sridhar_DOP @officialneelam @iYogiBabu @stillsguna @kabilanchelliah @thinkmusicindia @valentino_suren https://t.co/m7tlg3Ndql

— Mari Selvaraj (@mari_selvaraj) November 16, 2018
[wp_ad_camp_1]
இனியும் பொறுக்க முடியாது https://t.co/lamk9JhAL1

— Mari Selvaraj (@mari_selvaraj) November 17, 2018