Nagercoil Accused Kasi's Phone Call Audios Leaked !!
Written by Dhiwaharan Published on May 16, 2020 | 06:35 AM IST | 455
Follow Us
Comments: 0
Veteran journalist Nakkheeran Gopal, editor and publisher of Tamil political investigative journal Nakkheeran, is the one who made the horrific Pollachi sexual harassments public by releasing a video of a victim. Now, he came up with a series of leaked audio conversation of Nagercoil rape accused Suji alice Kasi. He further exposed how he lured girls and extorted money from them using his unique methods and political power.
[wp_ad_camp_1]
Kasi or Suji is 26 year old youth from Nagercoil who got arrested for betraying more than 90 girls in the name of love. He mostly targeted young doctors and medical students and reportedly shot intimate videos of them to extort money from them. Being an unemployed, Kasi alias Suji finished his college studies and extorted lakhs of rupees from women so far.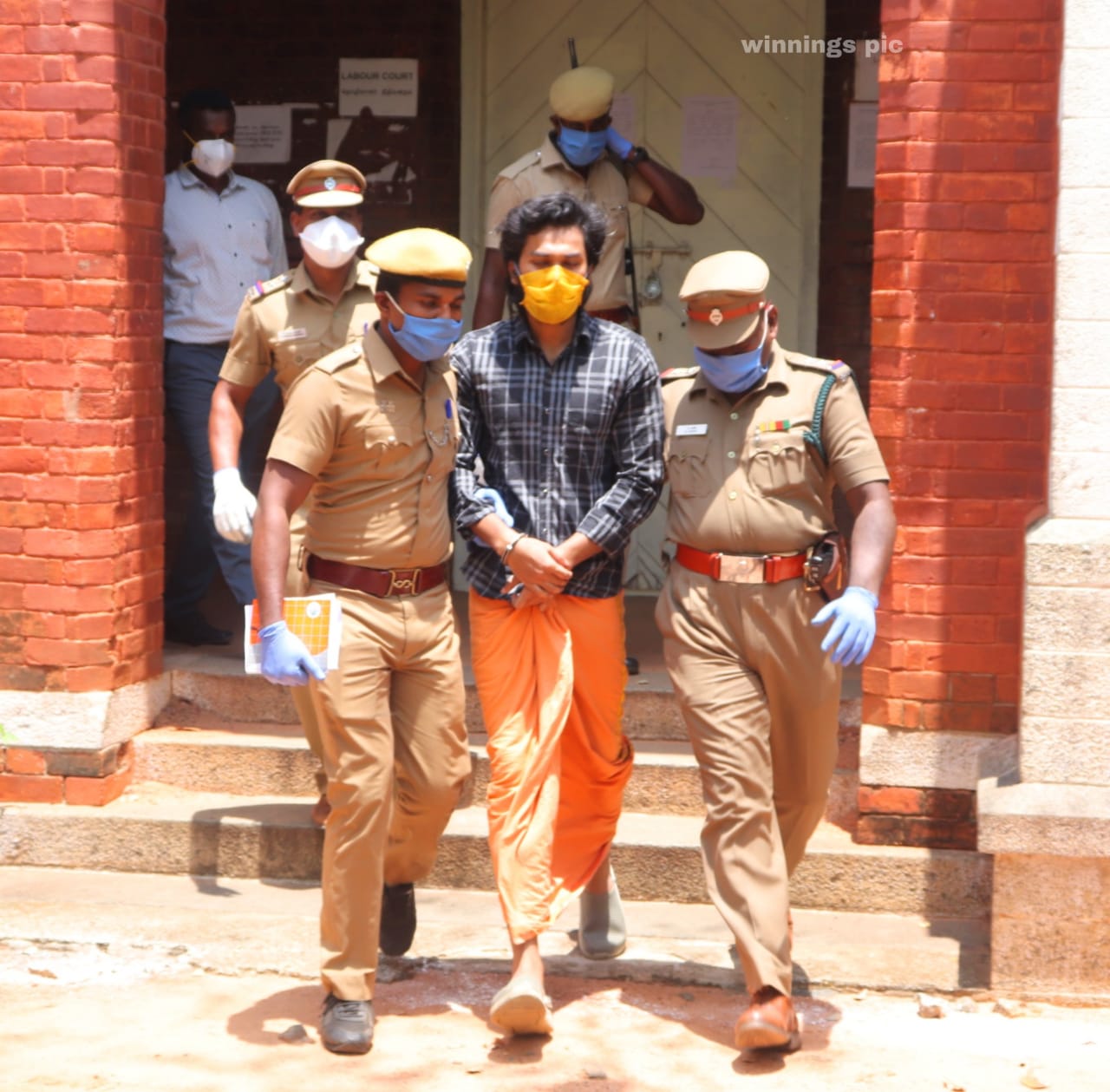 In a way of making people and authorities aware about Suji's horrific crimes, Nakkheeran Gopal revealed how Kasi lured young girls and used them for his sexual need and for his financial need. The journalist said that Kasi made the victims prey for his accomplices who are influential people from powerful political parties. "One of his method of harassing girls sexually is, he would deliberately accuse them first for some other reason and would tie them with a rope to torture them" says the Journalist in the video he released in his youtube channel. "He would intoxicate the girls with drugs to shoot obscene videos. Using the video he was using those girls for multiple times and made them prey for his accomplices" he added.
"He even poured beer on them while sexually harassing them" said the journalist who looked very much frustrated on seeing him visiting the court without shame. "He cheated more than 90 girls and more than 450 videos of the victims have been discovered from his so far." said Nakkheeran who went to reveal how he cheated a 12th standard studying girl in Bangalore.
[wp_ad_camp_1]
"He went to her place and sneaked into her house in the absence of her parents. In the morning when she asked him to wake up, he pretended like sleeping and made her to give him her house's key. When the girl went to school, he stole all the high quality products such as Laptop and left the place" said Nakkheeran who revealed many more methods he used to cheat girls.
"Among 7 of his accomplices, only one guy named as Tyson who helped him in editing the obscene videos has been arrested by the police. All the others are very well known to Police officers and for public but the arrest is not taking place as two of them are lawyers and one of them belongs to a powerful political party. Suji spent all the money he earned through blackmailing women to these people."
"A well-positioned advocate who belongs to DMK party is trying to release him in bail." said Nakkheeran. On seeing the media coverage he is receiving while visiting court, the accused allegedly said that the attention he is getting from media and press will help him in future to a Female police official who accompanied him to police van.
Nakkheeran Gopal who believes that he will get threatening calls, released an audio where Suji can be heard confessing he assaulted a woman while talking to her on phone. In another audio, while talking to his partner Tyson, the accused can be heard saying "She gave money and now standing alone in road, she addicted to me that much". In one more audio he even said that photo and audio proofs against him will not be acceptable in court.
Watch the video here :
Source : Nakkheeran TV
[wp_ad_camp_1]
Nakkheeran went on to reveal why the accused posed with a heart symbol to press while sitting in court premise. He tattooed heart symbol to all his victims while they in an intoxicated state. The accused showed "Heart Symbol" to indirectly warn those girls who got affected by him. He is even extorting money from women while being in police custody" said Nakkheeran who concludes his video by saying that "Encounter" is the only solution to prevent more Kasis from emerging in our society.