Actress Shanthini who is known for acting in a film named "Naadodigal" as a supporting artist, accused AIADMK's former minister named Manikandan of cheating her in the pretext of marrying her. She who introduces herself as a former tourism ambassador of Tamil nadu, says that she became familiar with the politician through a PRO named Bharani. "I work close with the tourism department and my basic job is development" she says while introducing herself.
[wp_ad_camp_1]
Minister Manikandan who is also a Doctor, approached Shanthini to do business, according to her statement. "The business dealing became a friendship and it turned out to be a relationship. He who said that he is not getting good care from her wife, wanted to marry me. I believed him and started proceeding the relationship. "He asked me some time to marry me and I traveled with him everywhere, including his political journeys" she said to the media.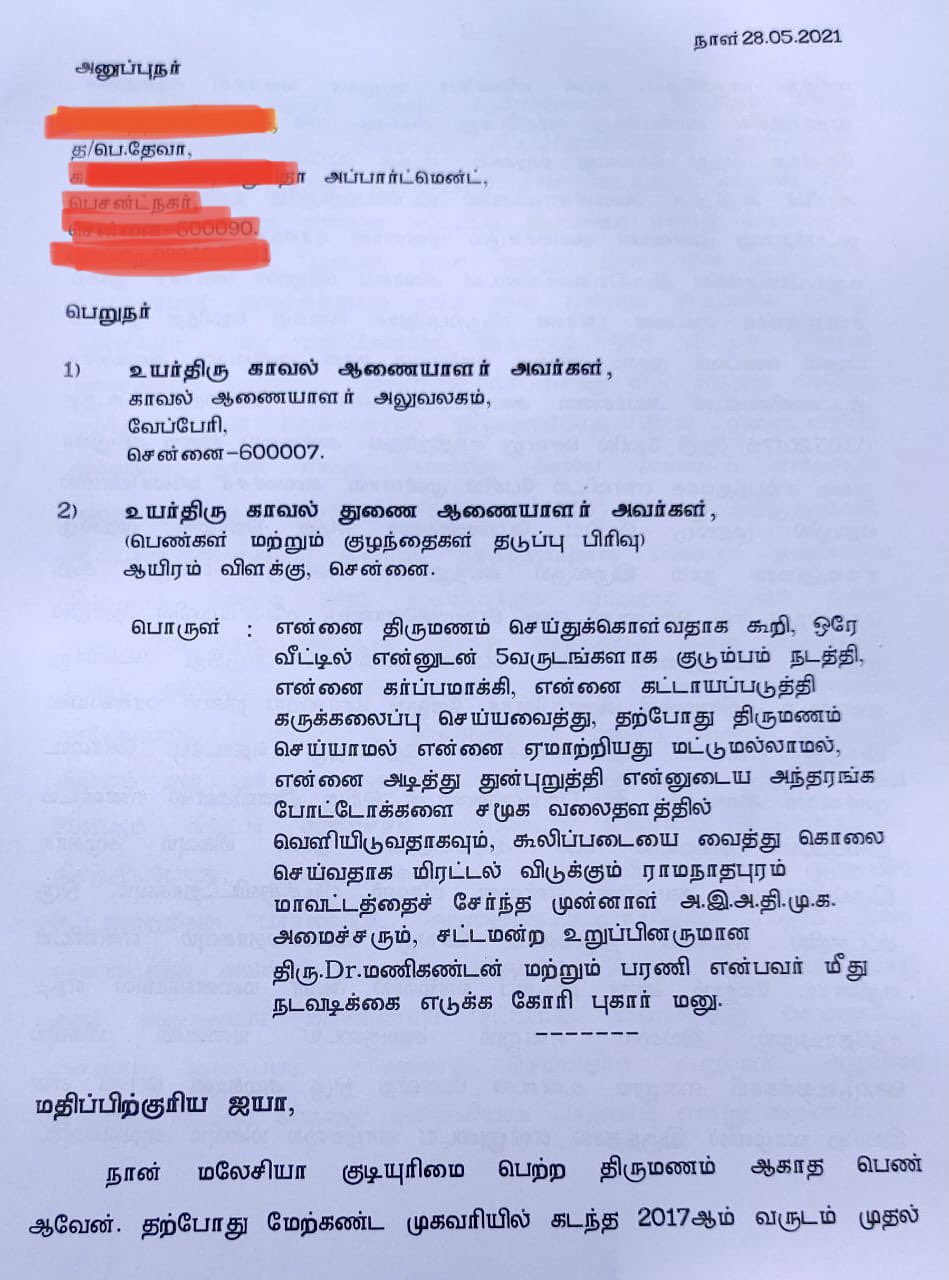 "During this period, he started abusing me physically. I wanted to have a baby with him but he forced me to do abortion. He also used to give me many tablets to prevent me from getting pregnant" she said. "He also used to threaten me saying that he could even kill me as he belongs to the ruling party. He also threatened my parents and we have evidence for it." she further added.
[wp_ad_camp_1]
"I decided to quit the relationship three weeks back as he tortured me mentally and physically a lot. At that time, he showed me a picture that he captured without my knowledge. I want him to be punished legally. I need justice. I want him to delete the photos of mine." Shanthini said in the press meet. Manikandan reportedly threatened the actress about filing a cheque fraud complaint against her.
Here's the video of her press meet :
[wp_ad_camp_1]
Source : Sun news
Shanthini further says that the threat Manikandan made by having her pictures made her to register the complaint. She produced the whatsapp chat screen shots of the messages sent by the former minister to her. The messages shows Manikandan threatening Shanthini by sending the private pictures of her which were captured without her knowledge. Even since the news broke out, users of social media platforms has been reacting to it in various ways.