"My Target Was Just One Film" – Nelson Dilipkumar!! WATCH
Written by Dhiwaharan Published on May 31, 2022 | 16:47 PM IST | 91
Follow Us
Comments: 0
A statement made by director Nelson Dilipkumar before the release of "Beast" is trending now with fans of actor Vijay fuming over the quality of the recently released film of their idol. On seeing Nelson Dilipkumar stating that his target was to make only "one" film in his career and he accomplished it after making "Kolamaavu Kokila". The filmmaker said that every other film that comes his way are like "Bonus".
"Beast", actor Vijay's most anticipated flick which got released on 13th of April, became a box office success but recieved mixed reviews from fans. The film which revolves around a group of terrorists hijacking a shopping mall with 200 plus civilians to make the government release their head, shows Vijay as Veera Raghavan, a Raw agent who is fond of kids. Being a skillful spy, Veera Raghavan who geta caught inside the mall with public, manages to escape a sum of civilians from the terrorists and claims that he is from another group that belongs to Bangladesh.
The terrorists group which decides to give up, finds out that the claim made by Raghavan is a lie and successfully releases their head from prison. Rest of the film relies on how the protagonist re-arrests the terrorist group head by entering Pakistan.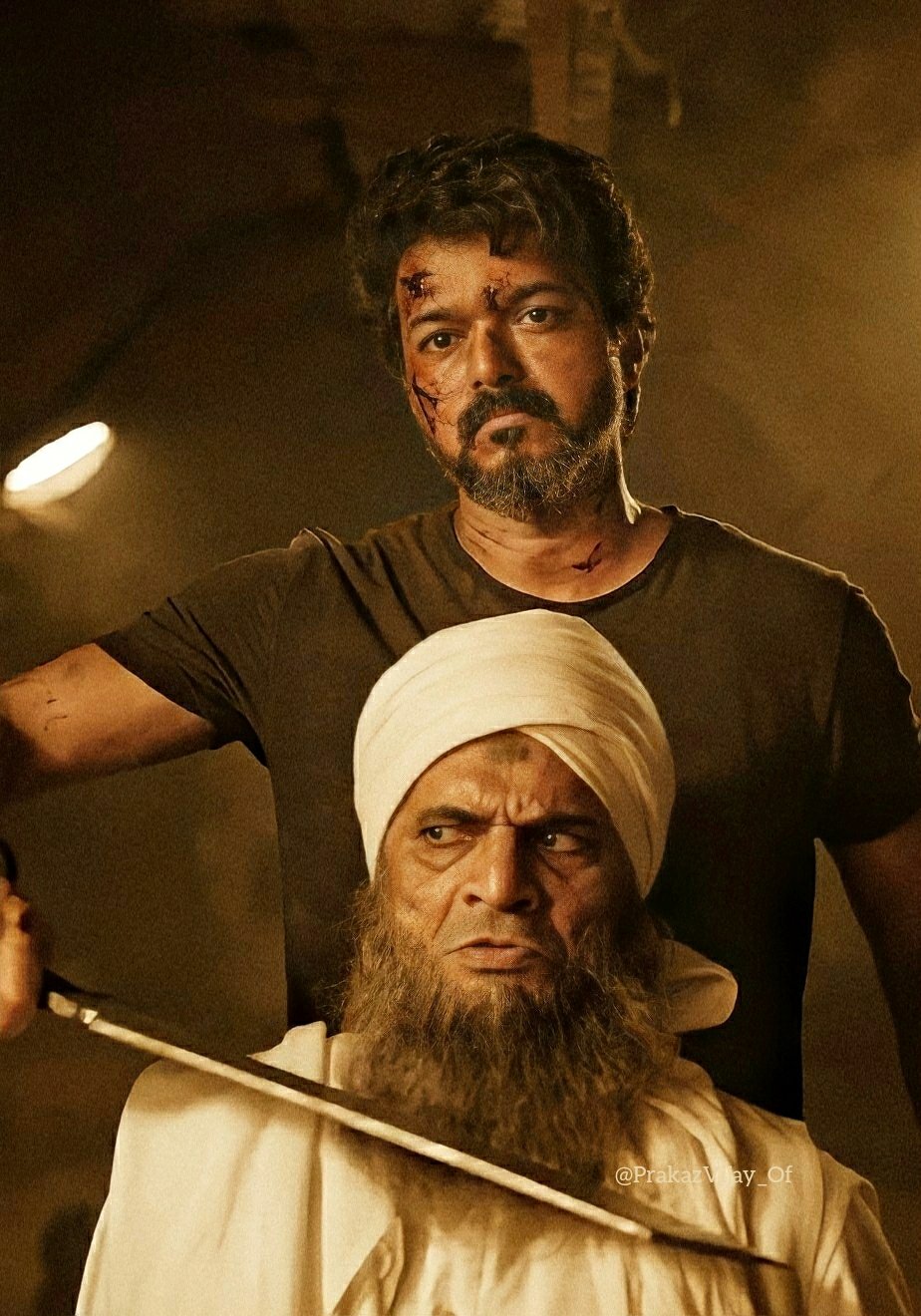 Actor Vijay, for the first time, played the role of a raw agent. Failing to exceed the expectation level of fans, the film also became a subject to severe online troll after original pilots of flight jet saw the clips from the movie and questioned about the logic. Now, on seeing the promotions and quality of every movie that gets released, Vijay fans are fuming over the disappointment they faced due to "Beast".
Old interviews of the filmmaker are being dragged every two days once and the filmmaker is being questioned through the micro blogging social media site. Now, a video of the filmmaker saying that his ultimate target is to make one film in his career and every other projects are bonus for him, is doing rounds in the Twitter with fans of actor Vijay reacting to it.
"My ultimate target is to make one film in my career. I wanted "Kolamaavu Kokila" to become a hit and to do well commercially. It did well. Now, what all I'm doing now is just an addition, like a bonus" the filmmaker said in the video sharing which a Vijay fan asked "what kind of ideology is this??"
Watch the video below :
What kind of ideology is this?. pic.twitter.com/LOMpCWBdDL

— . (@raghul_1206) May 31, 2022
"never seen us vijay fans this pissed off at a vijay film director after a long time, kadaisiya eppo, for puli right?" another fan said. Comments defending the filmmaker saying that there's nothing wrong in what he said also could be seen.
Check. Out some of theme below :
Sun pictures should've gone ahead with arm as the director of vj's 65th film instead of choosing this💩

— Vicky (@vicky41JD) May 31, 2022
Over confidence and worst Director Ever For a Vijay Movie

When you Directing vijay need fresh script,

But @Nelsondilpkumar chose Outdated 100 year old Hollywood Script with 1000 Hijack Film came before in Hollywood

Simple Normal Expected Screenplay when you know the story

— Manikandan (@manikandanars) May 31, 2022
I think he also don't know what he is speaking 🙂😶.. @Nelsondilpkumar

— The Ridér vj (@TheRiderJoh1) May 31, 2022
Looks like a confused guy , his idealogies itself shows how much effort he puts for a film. In BR round table also too it was evident, being backed up by anirudh and his support is the reason for his place now in Cine industry today. https://t.co/RVN6kqydC0

— Deep Nikil Raj (@deep_nikil) May 31, 2022
i honestly see no wrong in what he said. Also, beast was a bad film but not that worse to blame it all only on nelson and roast him day/night . Cut him some slack. https://t.co/1Tyu4HJPt9

— barcelona (@being_praveenn) May 31, 2022
wtf is wrong w y'all? you guys couldn't tolerate one avg film so that y'all blaming and abusing him since the movie got released and add on this y'all took some of clips from past & present interviews and blaming that too. sick! https://t.co/lPSYDK9iAM

— Ard. (@rowwdyy_) May 31, 2022
I genuinely don't understand wats wrong in what he spoke
Yes he made a very bad film, didn't really put in much effort, but wats wrong here https://t.co/IXGh25eCHF

— serra yebba (@broos_pain) May 31, 2022
never seen us vijay fans this pissed off at a vijay film director after a long time, kadaisiya eppo, for puli right? https://t.co/siUBwX0tCL

— A. (@awwkaxh) May 31, 2022
Ivanuku passion um illa nalla script um illa…ivankooda savagaasamey vena thalaivaa @dhanushkraja date kudutthuraatha na🙂#Vaathi #Thiruchitrambalam @dhanushkraja https://t.co/F10LZgBhIB

— ᣞ☭ᣞ⚖p̶̶a̶̶t̶̶t̶̶a̶̶s̶_̶̶p̶̶r̶̶a̶̶v̶̶i̶ᴸᵉᵗʰᵃˡ ᶠᵒʳᶜᵉ (@pattas_pravi) May 31, 2022
Intha chance ku evlo Peru kashta padranga ovoruthar antha vaippe kidaikkama sethu kuda poranga. Ivanukku evlo thimiru sincerity illa dedication illa https://t.co/uzbJi3iq8j

— Priya Thangavel (@priya_0706) May 31, 2022
பெரிய டோரண்டினோ. ஒரு படம் மட்டும் நொட்டுவானாம். ஆனா டேய் எத வேணாலும் மன்னிக்கலாம், content வெளியே லீக் ஆயிரும் promo லாம் வேணாம் னு சன் டிவிய stop செஞ்சதுல்லாம் 😷 https://t.co/FMV77xzaKO

— Dinesh Kumar (@DinuVJ) May 31, 2022
அடப்பாவி….64 படம் பண்ணவர வச்சி தான் சும்மா போனஸ்க்கு படம் எடுப்பியா!
போக போக டைம்பாஸ்க்கு படம் எடுப்ப போல!
Worstu நெல்சா @Nelsondilpkumar https://t.co/B3l9H5w2XD

— PʀᴀᴠᴇᴇɴKʀ🕐 (@praveenkr93) May 31, 2022
You can tell about a person by the beliefs and the ideas they possess. What more can we expect from a person with an average debut who entered the Thalapathy 65 scene through recommendation (Anirudh)? #Beast got off with a hit only due to #ThalapathyVijay. Anyway, lesson learnt. https://t.co/MxKUIzKGXh

— George (@VijayIsMyLife) May 31, 2022
Then why are you making movies @Nelsondilpkumar ? Get away the film industry. Don't cheat believed producers and actors. @rajinikanth sir reconsider his ideology. https://t.co/OGgp8wk3fH

— Saravanan ♥️ (@Saravanan_VDS) May 31, 2022