Articles
"My Relationship With Yashika Is Just An Infatuation" Mahat's Shocking Statement After Coming Out Of BIGG BOSS House !!
Mahat Raghavendra is one of the most-talked-about contestants in the ongoing Bigg Boss Tamil 2. More than bouquets, he is receiving brickbats from the audience. His "love boy image" has done him no good although it is believed that the actor is a strong contestant to enter the last stage of the Kamal Haasan-hosted show.
His behaviour in Bigg Boss Tamil has came under the scanner. His proximity with Yashika has raised eyebrows and earned him the tag of "love boy" among the viewers. It has also made people dig about his past and present relationships.
[wp_ad_camp_1]
Going by media reports, Mahat Raghavendra is in love with Miss India Earth 2012 Prachi Mishra. They are dating for over a year now and their relationship is said to be steady where Mahat also proposed Yashika his love inside the house.
As expected Mahat eliminated this week from the Bigg Boss 2 Tamil as he got the lowest number of votes from the audience. Mumtaz, Sendrayan, Balaji, Mahat were the nominated contestants for this week of Bigg Boss where it is reportedly said that Mumtaz received the vast number of votes.
For the first in Tamil bigg boss history Mahat was eliminated with a red card indicating his anger manner. While he was being eliminated from the house every contestants had their last words with him where Balaji said that he had a big danger inside the house from which he was saved now by being evicted.
[wp_ad_camp_1]
Mahat Raghavendra had been consistently violent during the tasks and had caused injuries to a few contestants that include Danny. Moreover, his verbal abuses had crossed all the limits for which Kamal Haasan ripped him apart on Saturday's episode.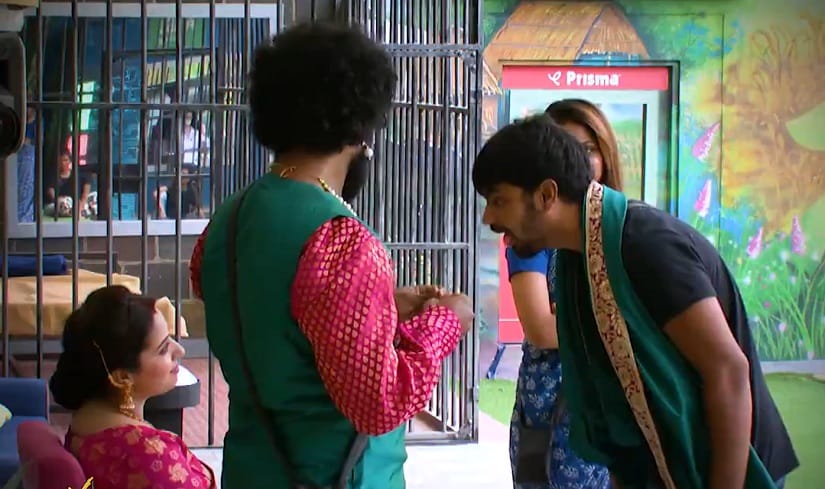 Like Mahat, Mumtaz has irked the viewers to some extent, but the actress has managed to win a section of people's love with her sincerity. Unlike others, she is not a cunning candidate.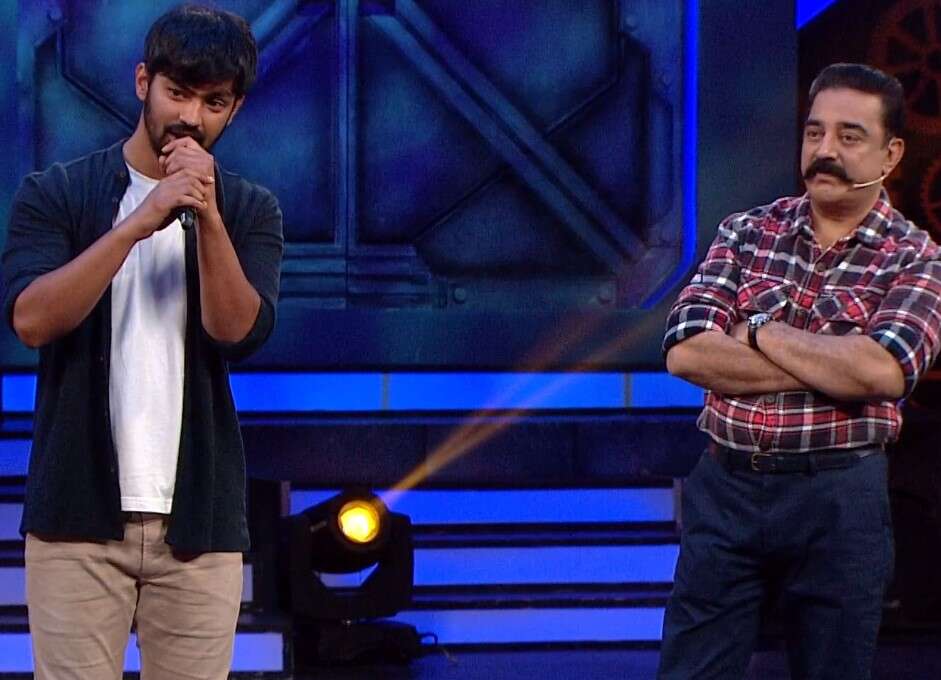 Now as Mahat came out of Bigg Boss he went to meet his dear friend Simbu straight away and he also released the video of it where Simbu welcomes him with friendly slaps. Afterwards his twitter timeline is filled with the retweets of Mahat. He retweeted the tweets of his fans where most of them saying that the Bigg Boss house is boring without him.
[wp_ad_camp_1]
Hotstar released a glimpse of Mahat's mind state after coming out of Bigg Boss house in which he says "I'm the first participant to be eliminated with red card for which i don't know either to be proud or ashamed. Yashika is a good girl. My relationship with her is just an infatuation which is obvious when there are certain number of people exist inside the house." said Mahat on his relationship with Yashika.
"As far as I'm concerned, there is no right, wrong and I only reacted according to the situation. Me and my girlfriend both know that the love between us is true" he added.
Source : Hotstar
What do you think on his statements.Let us know by commenting below.