"My Payment For Hockey National Team Is Lesser Than The Meal Allowance Of Karnataka Ranji Team" – Prasanna Lara !!
CM / Updated: 2021-08-07
05:43 IST
By Dhiwaharan
Prasanna Lara who is widely known as a cricket analyst, worked as an analyst for Indian Hockey team prior entering cricket and in a recent video he took part with Indian spinner Ravichandran Ashwin, he opened about the infrastructure of the National hockey team of our country by sharing about his personal experience. With the full interview is expected to release soon, the promotional video had created waves as the performance analyst of Proteas talked about shocking truths about how much Indian government is investing in Hockey game, comparing to cricket and other sports.
[wp_ad_camp_1]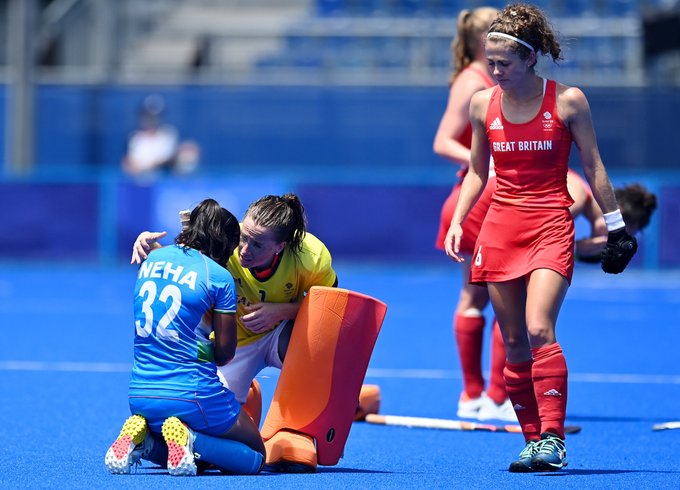 Country India's Mens Hockey team registered a 5-4 win against Germany team in their Bronze medal match in men's category. On the match that took place at the Oi Hockey Stadium, Simranjeet Singh scored two goals with Hardik Singh, Harman preet Singh and Rupindra Pal Singh scoring each goals. Through this victory, India men's hockey team ended their 41 year medal wait at the Olympics. The last time India won a match was in 1980 and the country won its 8th Gold at the Game. The game received wide reception among the fans of India and the bronze medal match of Indian hockey women's team also garnered huge attention.
At this time, Prasanna Lara who worked as an analyst with Indian hockey team, opened about his experience with Indian cricketer Ravichandran Ashwin for one of his recent videos. "I don't want to mention the exact amount but the salary I received while working for Indian Hockey team as an analyst is lesser than the Karnataka Ranji Team's meal allowance" Prasanna says in the promo which is doing rounds in social media platforms.
[wp_ad_camp_1]
The analyst further mentions that the staffs of Indian hockey team were not even provided "daily allowance". "When I asked someone where should I put my clothes for laundry, he said that we should wash in ourselves. I am talking about Olympic qualifiers match and someone asked me to bring banana, biscuits with me as there will be nothing to eat or drink other than water" Prasanna says in the video about Indian national team going for Olympic qualifiers.
"This is no exaggeration but a complete truth. We were provided share auto to travel with four, five members each. Still the players of Indian hockey team are travelling in economy class" he bursts out emotionally. Watch the video below :
[wp_ad_camp_1]
Did you Know: Pdogg was an Analyst with the Indian Hockey Team between 2006 & 2008 before he came to cricket.

An emotional episode coming tomorrow. @professorpdogg narrates heartbreaking story of his journey with the Indian Hockey Team.@ashwinravi99#olympics #indiaatolympics pic.twitter.com/hEZP8nuHjc

— Crikipidea (@crikipidea) August 6, 2021
The video is expected to the released in the Youtube channel of Ravichandran Ashwin soon and fans could be seen expressing their eagerness through their comment section. It is notable that Prime minister Narendra Modi personally called the Indian women's hockey team after their defeat in the Bronze medal match and consoled them. "Your sweat may not have brought a medal but it has become a source of motivation for crores of young Indian women. I congratulate the players and the coach for this." Narendra Modi said. "Vandana did really well. Savita was brilliant, everyone thought so. Please stop crying, I can hear it. The entire country is very proud of you. India hockey is being talked of after decades because of your efforts," he fruther said after inquiring about the injury of Navneet Kaur who had four stitches near her eye.