Every time she tweets a post, people storming into her comment section only to make fun of her. Irrespective of the trolls Julie keeps on posting updates about her upcoming projects. But this time it went too far that the comments are hilarious as hell.
Juliana is a Nurse by profession. She is from south part of tamil nadu. With the fame of Bigg Boss, Julie is acting in a couple of Tamil movies as supporting roles and also plays lead role in movies such as Amman Thaaye , Uththami, Anitha MBBS. She was prominently known for her appearance during Jallikattu Protest in Marina beach. With the fame of Jallikattu protest, She made an entry to television with Bigg Boss.
Once people lauded her for being a  brave girl who shout slogan in Marina beach during Jallikattu protest. The video of her did rounds in social media like Facebook, Twitter and Whatsapp.
Recently a trailer of her film "Amman Thaaye" released in youtube. Talking about the film Julie said ""Though I am the lead female in the movie, there's a transformation at a certain stage where I need to take Amman avatar. So, I was hesitant to accept the role of a Hindu deity when the makers approached me. Would I do justice to the role, I asked myself. But, the directors convinced me and took the look test. After I saw the pictures of me sporting 'Amman', I was convinced that I can pull it off,"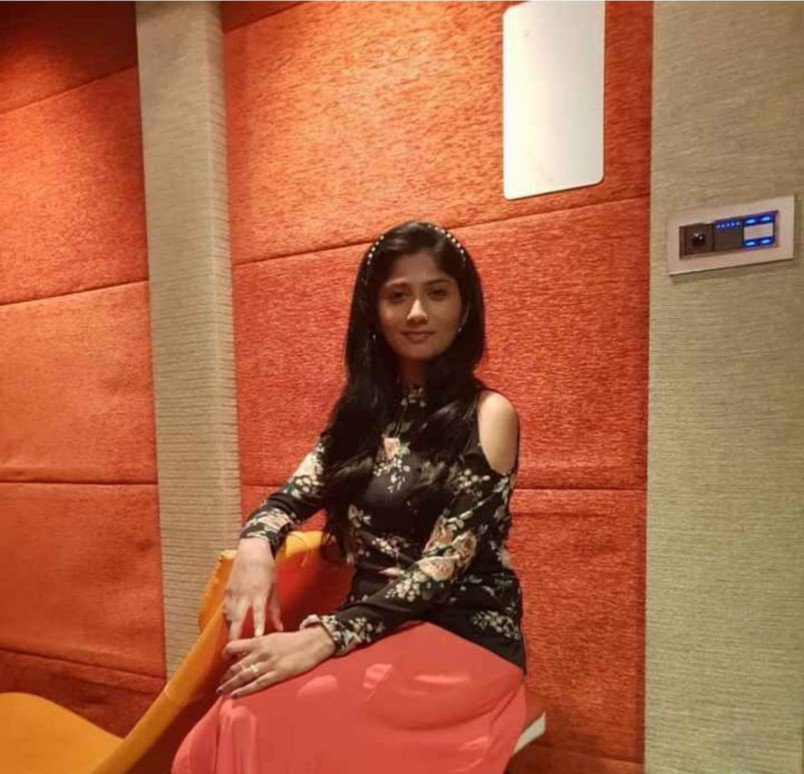 Her another upcoming move Anith M.B.B.S also ran into controversy as the father of real life Anitha filed case against Julie and the makers. Anitha, who aspired to become a doctor, committed suicide when she couldn't crack the NEET exam, which was made compulsory for getting a medical seat. Anitha, who studied Samacheer Kalvi syllabus, scored good marks in board exams but couldn't pass the NEET.
The film is being made on the life of S Anitha, was said that Bigg Boss fame Julie as the young student. Titled Dr. S Anitha MBBS, the film is produced by RJ Pictures.
Recently it was reported that the father of Anitha has filed case against Julie and against the director of the film in Madras high court. It is also reported that he demanded Rs.25,00,000 as compensation.
Meanwhile in her official twitter account the aspiring actress has now tweeted a post saying that her new project has been started. Her post read as "My new project staring #markhamran directed by Ezhil Durai"
My new project staring #markhamran directed by Ezhil Durai pic.twitter.com/DavT7BH3uN

— maria juliana (@lianajohn28) December 16, 2018
Check out the reactions here :
இன்னும் அந்த மொதோ ப்ராஜெக்டே ரிலீஸ் ஆகலயே தாயி… pic.twitter.com/CytMFx6Xmw

— Mohamed Suhaibu (@ImSuhaibu) December 16, 2018
Yanada juli ஈமூகோழி மாதிரி ஆகிட்ட😝

— சாட் பூட் த்ரீ (@Thalaiva33) December 16, 2018
யாருக்கு திதி . படையல் பொட்டுருக்கு…

— Madhan (@Madhan10448673) December 16, 2018
Already edutha padam Ellam Silver jubleee

— Arun.V (@Arunbbcc) December 16, 2018
Antha "ma bestie" ah viteenga 😜

— Doctor Strange 🧛‍♂️ (@h4riu) December 16, 2018
Vaiyila asingama vanthura pokuthu. Ulunga poidunga

— Prakash (@alaguprakash11) December 16, 2018
— 😎Mr.G🔫 (@G2_twits) December 16, 2018
Moonjiyum mogarakkattayum😤😤😱🤧👺👹👹🙈🙈

— parimalam (@parimal05283138) December 16, 2018
Mudiyala juli tamilnadu makkal pavam vetru

— Jeeva (@Jeeva96970720) December 16, 2018
அம்மன் தாயி படத்துக்காக தேசிய விருது வாங்கிய போலி தமிழச்சியின் அடுத்த அவதாரம்
மார்க்அம்ரன் உடன்
போடி ஓ…………
ஏதாவது பேசிட போறேன் pic.twitter.com/NFJMbNeDfn

— அமர்க்களம் மோகன் 🤜👊🤛 (@mohan11487) December 16, 2018
இத்திரைப்படத்தில் இடம்பெற்றுள்ள மற்ற நடிகர்களின் மனம் புண்பட்டு விடக்கூடாது என்பதற்காக. ..தொலைந்து போ

— Venkatakrishnan (@Venkata15902763) December 16, 2018
இன்னும் முதல் பொட்டியே
வந்து சேரல…..

— பிரபாகரன் (@CpYvaUApdxMxC4B) December 16, 2018
En ithu varaikum odachathu pathatha 😷

— Manoj kumar (@mani77mk) December 16, 2018
aiyochennai city ku 2015 chennai floods 2016 vardah cyclone 2018 inthu kodumaa.. naan ticket paisa kudukran go bk 2 ur village

— Mudassar / Irfan (@mudassarhr2003) December 16, 2018
ungalukku project ellam varutha

— கார்த்திகேயன் (KK) (@Karthik89263912) December 16, 2018
அம்மன் தாயி திரைப்படம் வெள்ளி விழா கொண்டாடியாச்சா

— Sheik (@Sheik67214445) December 16, 2018
Lets wish her the best for her upcoming project and comment your views on this post of Julie !