Mumbai : Buttermilk Laced With Pesticide To K*ll Live-In Partner!!
Written by keerthiga Published on Jun 17, 2023 | 04:46 AM IST | 53
Follow Us
Comments: 0
Mumbai man Sane gave a buttermilk laced with pesticide to Kill a Live-In partner. The investigation into the murder of 34-year-old Saraswati Vaidya has taken a disturbing turn as police unearthed shocking details of the crime. Vaidya's live-in partner, 56-year-old Manoj Ramesh Sane, stands accused of poisoning her with buttermilk laced with insecticide, concocting a story to save himself from punishment. The recent developments shed light on a tumultuous relationship marred by suspicions of infidelity and escalating quarrels.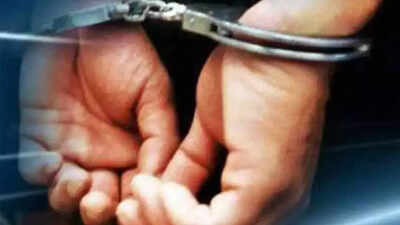 On June 4, in their rented flat in Mira Road's Phase 7, Sane allegedly killed Vaidya after a heated argument over his suspected unfaithfulness. Police sources revealed that Sane meticulously dismembered Vaidya's body using tree and tile cutters, aiming to dispose of the remains discreetly. To facilitate this gruesome task, he boiled some body parts in a cooker and roasted others, ultimately scattering them in various locations, including a nearby nullah. The odor emanating from Sane's residence alerted neighbors, prompting them to notify the police on June 7. The subsequent investigation led to the discovery of the murder and initiated the process of unraveling the macabre events that had unfolded.
also read: Rajasthan Man S*xually Assaulted 40+ Minor Girls & Blackmailed Them!!
In an effort to mitigate the stench resulting from the dismemberment, Sane applied eucalyptus oil to the body parts and regularly sprayed air fresheners throughout the flat. Law enforcement officials seized five bottles of eucalyptus oil from Sane's room and recorded statements from shopkeepers who had sold him the buttermilk, eucalyptus oil, and air fresheners.
The storekeeper who sold the insecticide to Sane in Borivali positively identified him, providing further evidence against the accused. The name and batch number of the insecticide in the store register matched the chemical seized from Sane's flat, corroborating the chain of events. The storekeeper's statement has been recorded as part of the ongoing investigation.
also read: "Thalapathy Vijay Is My Idol" – Emotional Video Of The Girl Student!!
Sane and Vaidya had been living together since 2014, but their relationship had deteriorated in recent months due to suspicions of infidelity and frequent arguments. The investigation has shed light on a tumultuous dynamic between the two individuals. On June 3, Vaidya confronted Sane regarding his alleged unfaithfulness and expressed her dissatisfaction with his behavior. As a result, she insisted that he sleep in the hall rather than their shared bedroom. Frustrated and driven by his anger, Sane allegedly decided to take Vaidya's life.
The Nayanagar police, facing Sane's reluctance to cooperate fully and his withholding of crucial information, have approached the Central Bureau of Investigation (CBI) for a forensic psychological test and a layered voice analysis. Concurrently, Sane is undergoing a psychiatric examination at Sir JJ Hospital to ascertain his mental state.
also read: Tamannaah's Recent Post Received Negative Comments From Fans!!
Furthermore, authorities discovered that Sane had conducted online searches regarding body disposal techniques and preventing the decomposition smell. He also sought information on human body structure to facilitate the dismemberment process. Sane was produced before the Thane court on Friday, which extended his custody until June 22. Previously arrested on June 8, he had been in police custody until June 16. The court's decision ensures continued investigation into the case, providing authorities with more time to uncover further evidence and fully comprehend the extent of Sane's alleged crimes.
As this harrowing murder investigation progresses, it serves as a reminder of the need for swift and effective justice, while highlighting the importance of preventive measures to address domestic conflicts and promote healthier relationships. Such cases underline the significance of public awareness campaigns to educate individuals about conflict resolution, mental health, and the red flags associated with abusive or violent behavior.
Here the news below:
https://indianexpress.com/article/cities/mumbai/sane-killed-vaidya-by-giving-her-buttermilk-with-insecticide-police-8667951/?utm_source=Taboola_Recirculation&utm_medium=RC&utm_campaign=IE
Source: The Indian Express
The tragic fate of Saraswati Vaidya demands collective efforts to strengthen support systems for victims of domestic violence and to address the underlying issues that contribute to such incidents. Through comprehensive initiatives encompassing education, counseling, and social services, society can strive towards preventing such devastating acts and ensuring the safety and well-being of its members.