Mumbai : Boyfriend K*lled His Girlfriend In Moving Rikshaw!!
Written by keerthiga Published on Jun 20, 2023 | 21:02 PM IST | 86
Follow Us
Comments: 0
Mumbai, Boyfriend killed his girlfriend in moving rikshaw. In a horrifying incident that has sent shockwaves through the city of Mumbai, a 30-year-old woman was allegedly murdered by her boyfriend inside a moving auto rickshaw. The accused, identified as Deepak Bhorse, reportedly slit the victim's throat after an argument between them escalated to a tragic turn of events.
The victim, Panchasheela Zamdar, and Deepak had been in a serious relationship for the past two years. They were acquainted with each other even before that. On the day of the incident, Deepak arrived at Ghatkopar railway station, where Panchasheela had come to pick him up. They boarded an auto rickshaw heading towards Saki Naka, where the unfortunate incident occurred.
also read: Mari Selvaraj's Speech About Thevar Magan Caused Controversy!!
According to the police, the couple had frequent fights, often over trivial matters. One significant source of contention was Panchasheela's parents disapproving of her relationship with Deepak. However, on this fateful day, the argument took a much more sinister turn. Deepak, armed with a cutter he had concealed in his pocket, threatened Panchasheela during the heated altercation. In a horrifying act of violence, he proceeded to slash her throat, causing her to lose consciousness due to severe blood loss.
also read: Indian 2 : Know How Much Indian 2 Crew Paid To Shoot At Chennai International Airport?? Check Out
Realizing the gravity of his actions, Deepak abruptly jumped out of the moving auto rickshaw and managed to flee the crime scene. The incident took place near Dutt Nagar on Khairani Road in the evening. Passersby, who witnessed Deepak's bloodstained appearance and the gruesome scene inside the vehicle, immediately contacted the authorities. The Saki Naka police swiftly responded to the distress call, and Panchasheela was rushed to Rajawadi Hospital. Tragically, she was declared dead on arrival by the doctors.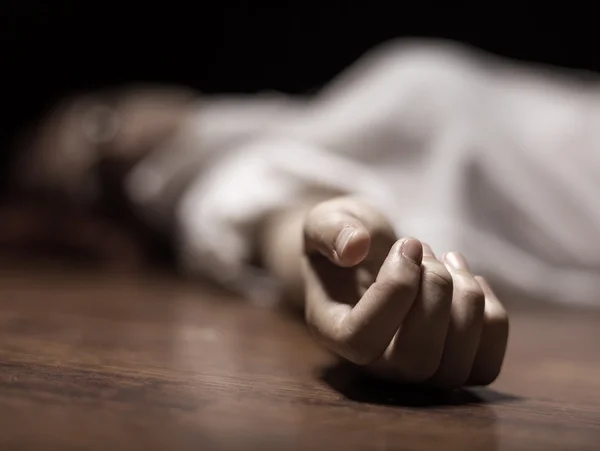 Efforts to bring the accused to justice began promptly, with passersby providing crucial information about Deepak's escape route. Utilizing technical support and their swift investigative techniques, the police located him hiding in the Rajawadi area. Deepak had inflicted a self-inflicted injury near his throat, possibly in an attempt to evade capture. He was promptly taken into custody and transferred to a hospital for medical treatment.
also read: Adipurush To Be Banned?? PM Modi Received Letter
The auto rickshaw driver played a vital role in the case, providing a crucial eyewitness account that contradicted Deepak's initial claims of self-defense. Deepak's motives and the reason behind him carrying a cutter during the encounter will be thoroughly investigated as the authorities seek to uncover the truth.
The shocking incident has left the city in disbelief, as such acts of extreme violence continue to raise concerns about the safety of individuals, particularly women, in public spaces. It serves as a stark reminder of the urgent need for increased efforts to address and prevent such heinous crimes. The incident has also highlighted the importance of witnesses and public cooperation in ensuring swift justice.
also read: Kiruthiga Udhayanidhi's Tweet About "Luck" Garnered Attention!!
As the investigation progresses, the police will delve further into the circumstances leading up to this brutal act, shedding light on the motive and any potential underlying factors. The accused, Deepak Bhorse, faces charges of murder, and a thorough probe is underway to ensure that justice is served.
Here the news below:
https://www.freepressjournal.in/mumbai/mumbai-horror-30-year-old-woman-murdered-by-boyfriend-after-argument-in-autorickshaw-in-saki-naka
The tragic murder of Panchasheela Zamdar serves as a chilling reminder of the vulnerability faced by individuals in intimate relationships. It is essential for society to foster an environment that encourages open dialogue, awareness, and support to prevent such horrific incidents from recurring.
The Mumbai police's prompt response and determination to bring the accused to justice are commendable, offering a ray of hope in the pursuit of a safer society for all its residents.