Mouni Roy's Emotional Note After Discharging From Hospital!!
Follow Us
Comments: 0
Mouni Roy's Resilience: A Journey of Recovery and Achievements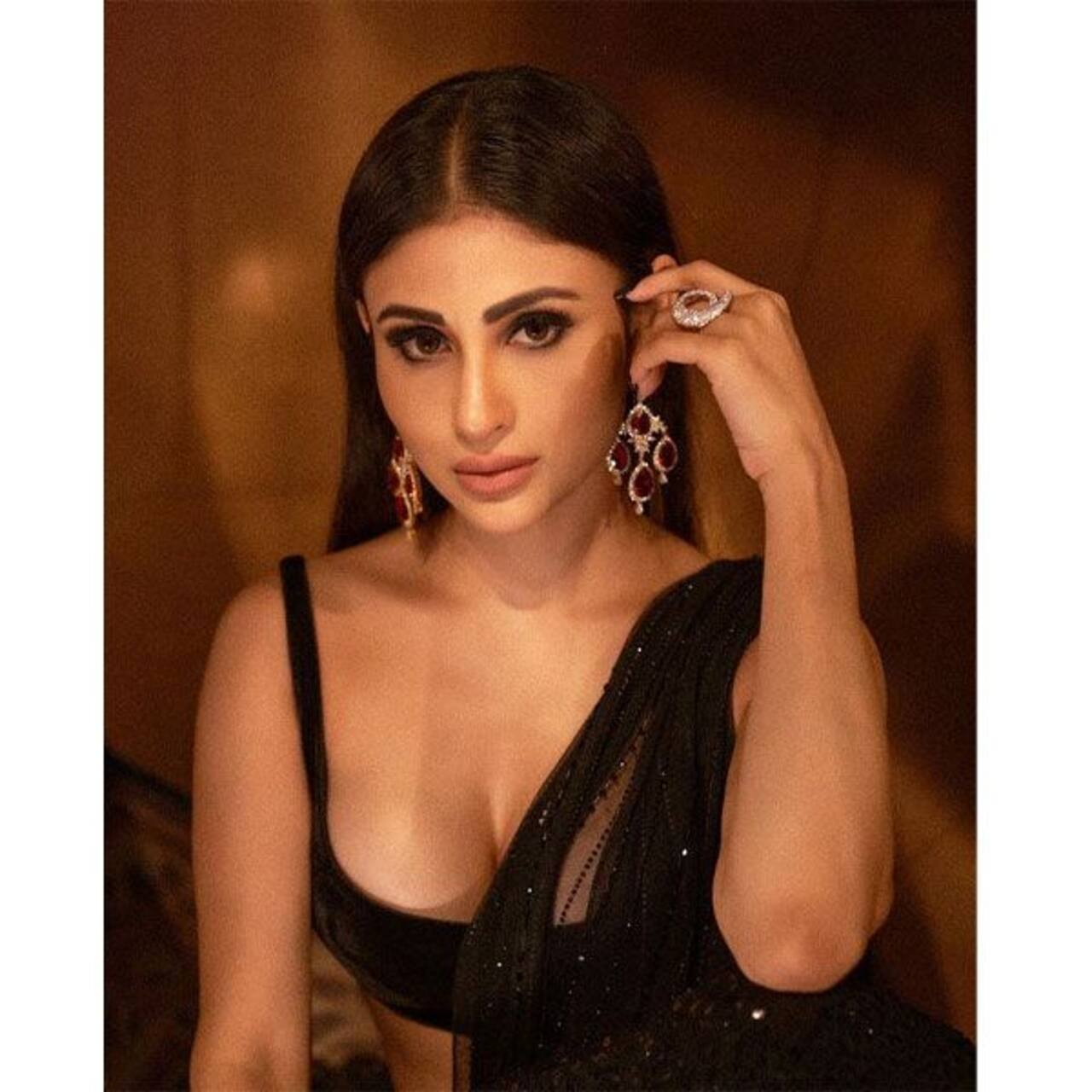 MOUNI ROY
Actress Mouni Roy, renowned for her work in films and TV shows, recently shared a heartfelt update on her health with her fans on social media. The actress disclosed that she had spent nine days in the hospital, although the specific reason behind her hospitalization remains undisclosed. While expressing her gratitude to her well-wishers and those who cared for her during her recovery, Mouni Roy also provided a glimpse of her personal life, sharing pictures with her husband Suraj Nambiar on Instagram.
MOUNI ROY WITH HER HUSBAND SURAJ NAMBIAR
Also read: Manipur Incident : First Tamil Heroine To React To The Issue !!
MOUNI ROY AND SURAJ NAMBIAR
In her post, Mouni expressed a sense of overwhelming stillness that had overcome her during her hospital stay. Despite the unknown challenges she faced, she conveyed that she was now back home and recovering steadily, focusing on prioritizing a happy and healthy life above all else. The actress acknowledged the support and affection from her close friends who dedicated their precious time to look after her and sent her their love and wishes. Mouni's heartfelt thanks also extended to her husband, Suraj Nambiar, whom she described as an irreplaceable presence in her life.
Mouni Roy, who tied the knot with Suraj in a beautiful ceremony in Goa in January 2022, has experienced a remarkable journey in the entertainment industry. With her roles in TV serials like 'Kyunki Saas Bhi Kabhi Bahu Thi', 'Kasturi', and the highly popular 'Naagin' series, she garnered immense fame and became a household name. Her transition to the big screen brought her significant recognition, especially for her performances in films such as 'Run' and the sci-fi action blockbuster 'K.G.F: Chapter 1'.
One of Mouni's most noteworthy ventures was her appearance in 'Brahmastra: Part One – Shiva', alongside Bollywood stars Ranbir Kapoor and Alia Bhatt. Her portrayal in the film received widespread acclaim, establishing her as a versatile actress in the industry.
Also read: Delhi Youth Died In Gym Due To This Unexpected Reason!!
In addition to her professional achievements, Mouni Roy also had a milestone moment at the Cannes Film Festival, where she made her red carpet debut in May. The actress dazzled in a strapless plunge-neck gown adorned with ivory feathers, garnering praise and admiration from fashion enthusiasts and followers alike. She attributed her successful Cannes debut to her dedicated team, who worked tirelessly to create a memorable look for her. With her signature style, complemented by a choker necklace and glamorous makeup, Mouni left a lasting impression at the prestigious event.
Looking ahead, Mouni Roy's fans eagerly await her next project, 'The Virgin Tree', a sci-fi horror comedy film. The movie also features prominent actors Sanjay Dutt, Sunny Singh, and Palak Tiwari. Directed by Sidhaant Sachdev, the film is anticipated to bring a fresh and unique cinematic experience to the audience. While the official release date is yet to be announced, the excitement surrounding Mouni's role in the film continues to grow.
Also read: Swathi Of Subramaniyapuram Fame To Get Divorce Soon ??
Mouni Roy's recent hospitalization may have brought a temporary halt to her bustling career, but her resilience shines through as she faces challenges with grace and determination. The actress's journey from TV serials to the silver screen has been nothing short of remarkable, and her performances have been lauded by both critics and audiences alike. As she recovers and prepares for her upcoming film, 'The Virgin Tree', her fans are eager to witness her talent on display once again. Mouni's positive spirit and ability to overcome obstacles are a testament to her strength and unwavering dedication to her craft, making her an inspiration to many in the industry and beyond.