Most Awaited "Vikram" Review Of Blue Satta Is Out!!
CM / Updated: 2022-06-04
11:19 IST
By Dhiwaharan
As soon as releasing in theatres, Vikram of Lokesh Kanagaraj is receiving reviews from all over the internet. Blue Satta Maaran of Tamil talkies YouTube channel which has 1 million plus subscribers, also released his review which started garnering lakhs of views hours after the release.
Vikram which released on 3rd of June with much expectations, seemingly exceeded the level of anticipation of the audience. Plot of the film revolves around former militant Vikram accomplishing a mission to destroy the drugs that has potential to ruin the society.
With Kamal Haasan playing the titular role, Vijay Sethupathi appeared as a ruthless drug Lord with three wives. Fahad Fassil played the role of a private detective agent and Suriya appeared in a guest appearance as well.
Maaran, in his review, said that "Vikram" contained the oldest story that Tamil cinema has been opting for years and added that the film's screenplay also not much impressive. The movie reviewer who has directed a film named "Anti Indian", said that the film had predictable screenplay and there were many logic loopholes.
"In the opening scene of the film, it is shown that a group kills Kamal Haasan. Even a popcorn seller would know that Kamal Haasan wouldn't die in the first scene of his film. If they said that Fahad Faassil Or Vijay Sethupathi died, we would have believed. Later, it was very much evident that Kamal Haasan was alive and the scene revealed without much suspense" Maaran said.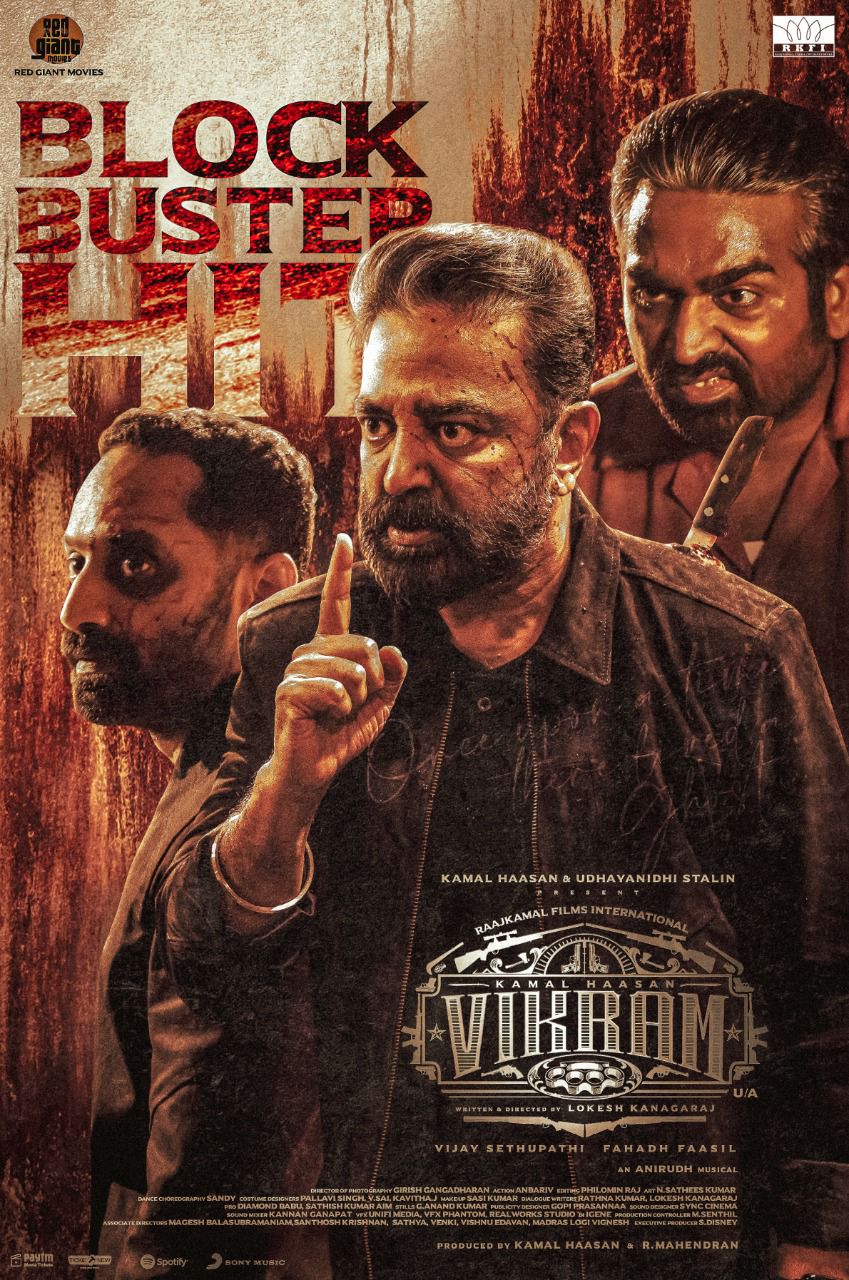 "They are showing a romantic interest of Fahadh Faassil. We could easily say that she is going to die in few scenes. Her death was also predictable. There is a detailed story on what kind of a person Kamal Haasan is, thought it is good to see, how it helped the story of the film? There is no link between the first half and second half" The movie reviewer said.
Further, Maaran compared "Kaithi" with "Vikram" and said that the film didn't work as equal as former as the casting and characters were simple and effective. "There will be baby sentiment in Kaithi and it worked but in "Kaithi", the sentiment didn't work" The film reviewer said.
"There are so many questions, logic loopholes and violations but the film didn't make us see our cell phone as it was racy. Comparing to the commercial cinema that released in recent times, this film would be watched for one time" He concluded.
Watch the video below :