Articles
More Than 1000 Crores Of People's Money Looted In The Name Of Athi Varathar ?? Horrifying Truth !!
From Superstar Rajinikanth to Nayanthara, many celebrities visited the Athi varathar shrine in Kanchipuram to offer prayers. This shrine which has been allowed to visit only for 47 days, was placed back underwater yesterday. Many people from around the country are travelling to Kanchipuram to pray at the shrine.
[wp_ad_camp_1]
With preparations on to lower the idol of Athi Varadar into the Ananthasaras tank at the Sri Devarajaswamy temple in Kancheepuram, devotees thronged the shrine for a final darshan of the idol on Friday, the last day of the once-in-40-years festival that began on July 1.
District Collector P. Ponniah said that over a crore devotees had visited the temple over the last 47 days. Now to our shock, unbelievable facts of how many people made use of this opportunity to loot enormous amount of money has exposed.
Last Aarthi today. Next Aarthi after 40 Years #athivaradhar #AthiVaradarDarshan pic.twitter.com/vxbYu9jmP4

— Lakshmi 🇮🇳 (@heylakshmi) August 16, 2019
The report of Vikatan  says that more than 1000 crores of money of the devotees has been looted in several ways. The number of Devotees started to increase only since the second week. But no water facilities or bathroom facilities made considering the increasement. Government alerted 29 crores for this ceremony of Athi Varadar but it is unknown what the district administration did with the money. No hotel rooms were available for less than Rs. 10,000 in entire Kanchipuram. Three leading textile companies sold thousands of VIP passes out. Through the scheme of "free pass for 10,000 rupees worth saree purchase", all the three companies earned at least 200 crores in these 47 days according to the report. However, it is unknown how private companies sold the passes which are meant to be sold by district administration.
[wp_ad_camp_1]
Despite of several complaints, District administration denied to take action against the companies. Minimum 4 lakh devotees visited the temple in daily basis, in which 50,000 of them visited through VIP passes. No VIP pass sold for less than 8,000 rupees which is resulting in a huge sum of money being looted in the name of Athi Varadar.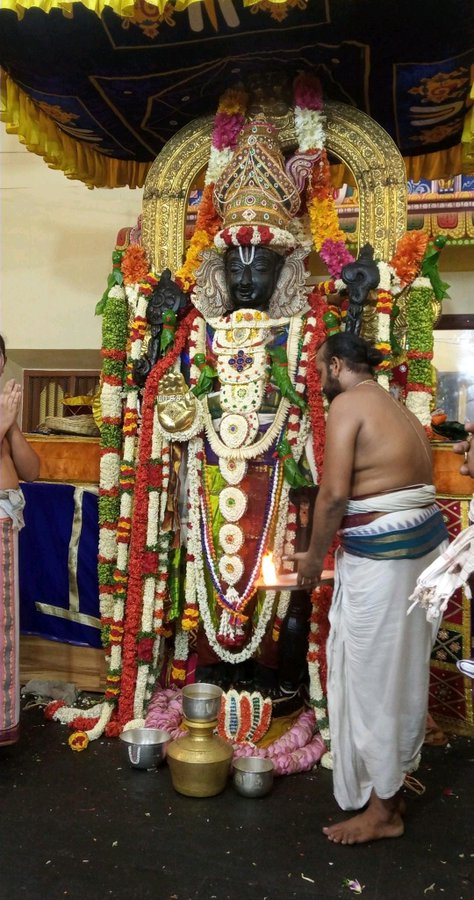 It was earlier announced by District administration that only 2,000 people out of 4 lakh visitors can visit Athi Varadar through special tickets which forced people to buy tickets in black markets. It is evident that District administration is indirectly helping them to loot money from public.
Through selling passes alone, 25 crores of money earned per day which is 1,175 crore rupees in 47 days. The endowment officers of the temple were also looted money by receiving Rs. 10,000 for per photo with Athi Varadar, Rs.20,000 for the garland of Athi varadar, Rs.30,000 to stand in front of Athi Varadar and Rs. 50,000 to sit in front of the shrine.
[wp_ad_camp_1]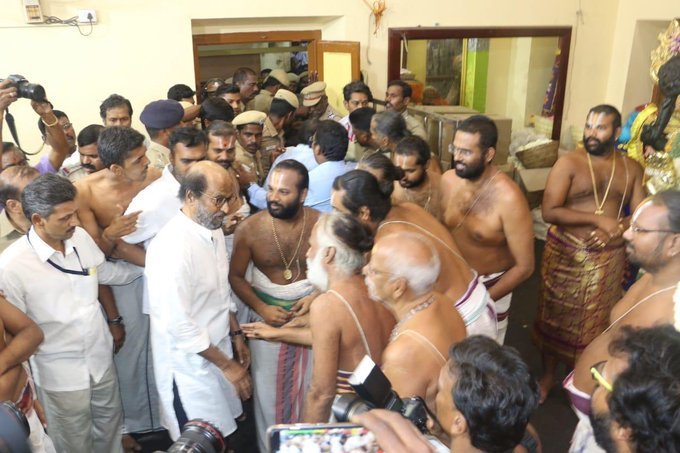 "There were no proper place to pay our offerings, so we devotees placed our money and jewels in the plate they carry itself. Don't know whether it reached Lord Perumal or not" said a furious devotee.
When District Collector P. Ponniah was contacted regarding these remarks, the answer from his office reportedly said that he could not talk as he was busy in the shrine of Athi Varadar.
Originally Published in Vikatan