"Mookuthi Amman" Promotional Strategy Went Wrong !!
Mookuthi Amman
Nayanthara
CM / Updated: 2020-06-05
12:18 IST
By Dhiwaharan
Shooting spot pictures of Nayanthara's upcoming film "Mookuthi Amman" released on Internet on Thursday as one of a promotional activity for the film. Nayanthara who is known for her stardom in Kollywood industry for acting along with top actors such as Rajinikanth, Ajithkumar and Vijay is also known for few of her female oriented films. Aramm, Maaya, Kolamavu Kokila are some of her notable films in which she played the role of a protagonist.
[wp_ad_camp_1]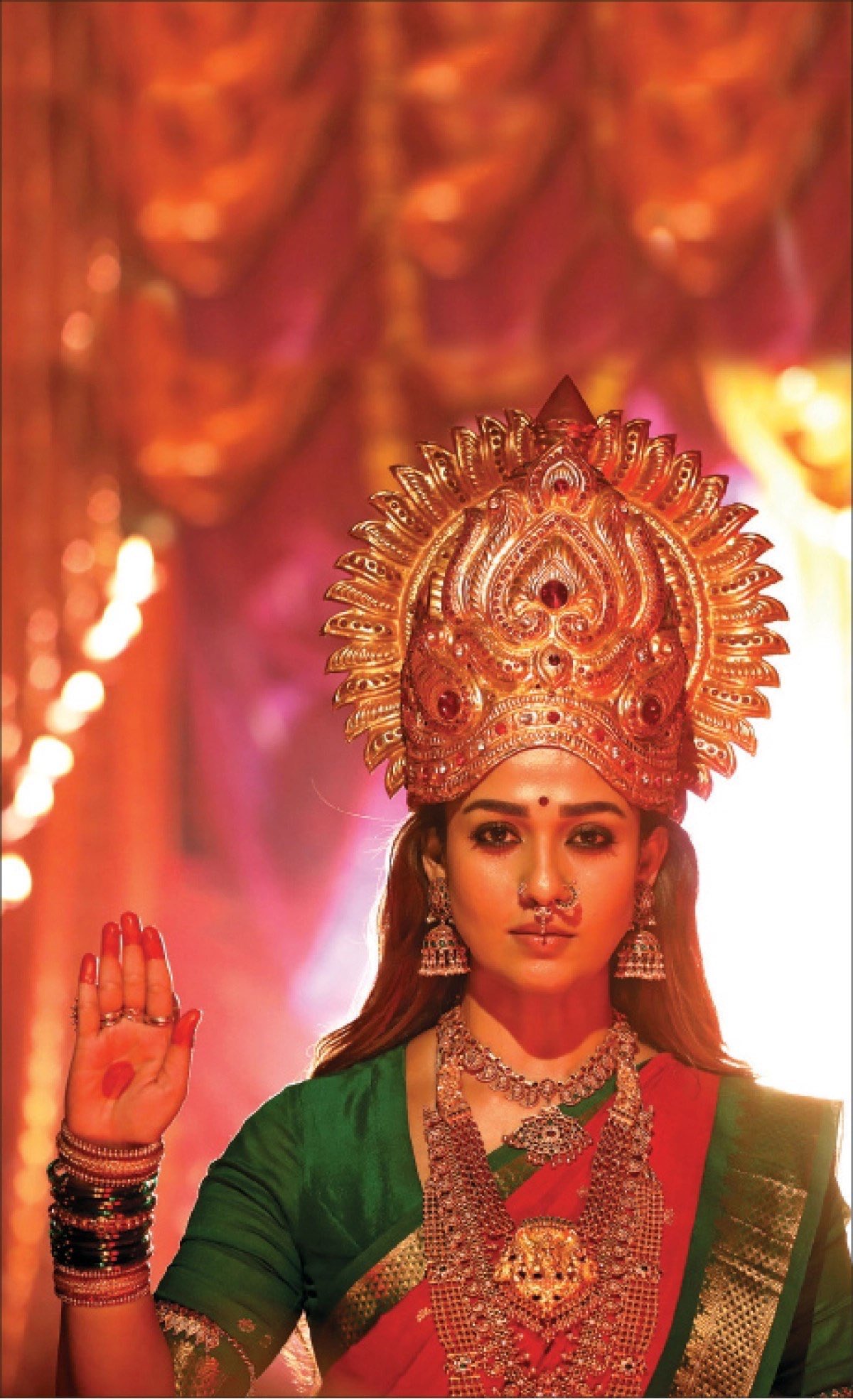 In "Mookuthi Amman", Nayanthara is going to play the role of a Tamil goddess. The film's plot revolves around RJ Balaji who plays an ordinary resident in Nagercoil. What happens when "Amman" enters his family which consists a Mother and two sisters, is what "Mookuthi Amman" is going to serve its audience.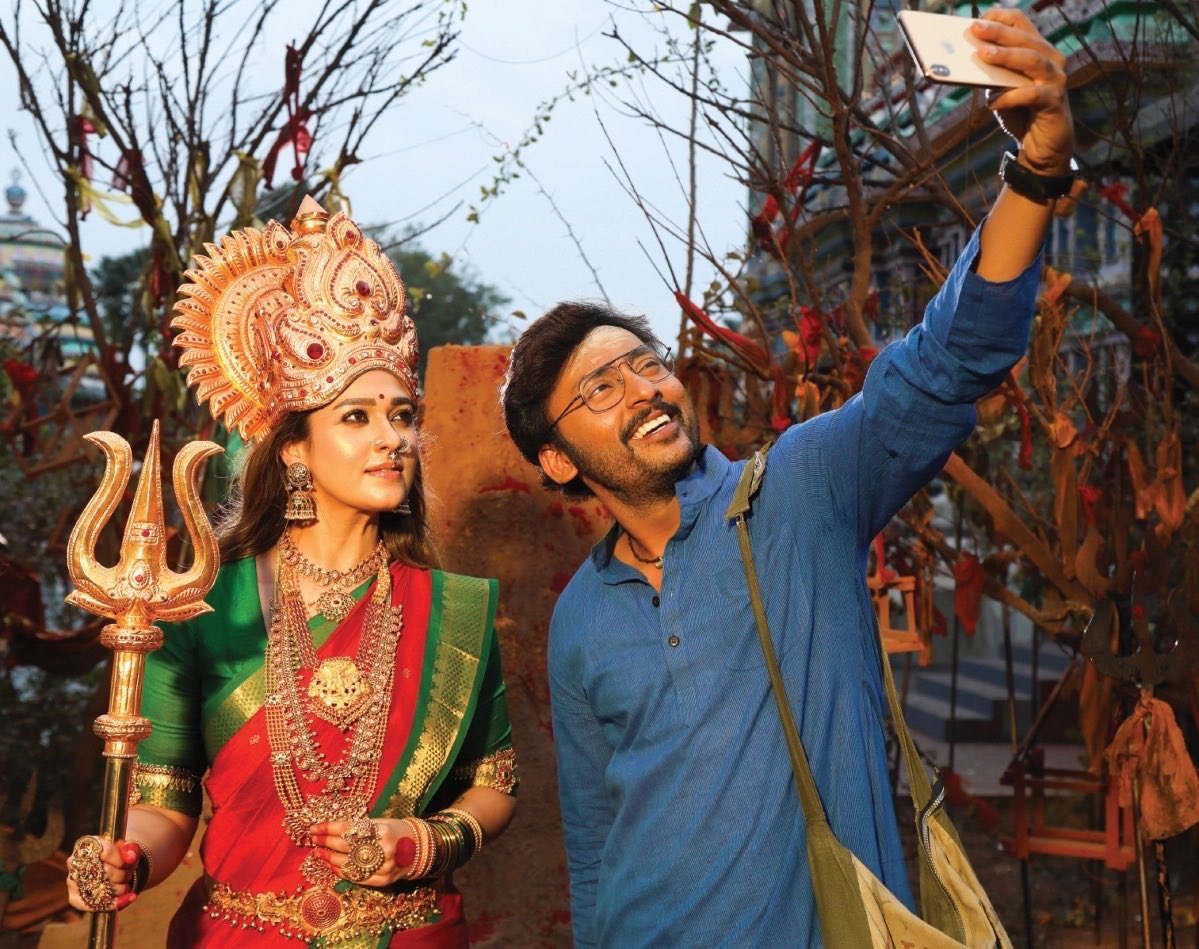 RJ Balaji has said that Nayanthara requested the film crew to go fasting by consuming only vegetarian food as they are going to make a film on Goddess. "As per her request, 200 members of our film crew stayed vegetarian during the filming" RJ Balaji. "This film is not a satire on devotional films. I myself a big devotee of many gods of various religions. This is a pure devotional film and Nayanthara is going to essay a role of proper "Amman"." Nayanthara called me and said that she went through fasting while acting in "Ramarajiyam" and asked our team to do the same during the shoot of "Mookuthi Amman". said RJ Balaji in an earlier interview.
As the film is aiming for a release post lockdown, This news widely shared in Internet by media outlets and movie trackers along with the shooting spot pictures as a promotional activity.
[wp_ad_camp_1]
#Nayanthara and the entire unit of #MookuthiAmman remained vegetarian during the entire shoot..@RJ_Balaji pic.twitter.com/RLZdxdM3km

— Ramesh Bala (@rameshlaus) June 4, 2020
However, this practice of Nayanthara and her crew didn't go well with the devotees of goddess "Amman" it seems. Most of them alleged that devotion of "Amman" is nothing without "Dried fish". "Poultries and Goats are killed as a ritual to devote Amman" wrote one of an online user.
Check out some of their reactions below :
கோலமாவு கோகிலா'ல ஊரெல்லாம் பவுடர் வித்துட்டு வந்து தான் ஷாட்டுக்கு ரெடி ஆகி இருப்பாங்க போல ! https://t.co/er52el29wU

— Sridhar (@i_maayan) June 5, 2020
எந்த ஊர் அம்மன் டா இது வெஜ் சாப்புட்டு இருக்கு எங்க ஊர் அம்மனுகெல்லாம் கெடாயே வெட்டிட்டு இருந்தாங்க https://t.co/KJsylYYZEZ

— ℳr.ஐடியா மணி™ (@kannan0420) June 5, 2020
இது வெஜிடேரியன் அம்மன் போல. எங்க அம்மன் எல்லாம் திருவிழாவில் ரத்தம் பாக்காம கோவிலை விட்டு வெளிய வராது. https://t.co/HutJ9T9YAz

— மிளிர்கல் (@Selvam_twits) June 4, 2020
அட அரலூசுங்களா "அம்மன்"
நான்-வெஜ் கடவுள்டா.

அம்மனை பத்தி தெரியலைன்னாலும் பரவாயில்ல. மொத அம்மனுக்கு எந்த உணவு படைப்பாங்கன்னு தெரிஞ்சிக்கிட்டாவது படம் எடுங்கடா.

அந்தம்மாவுக்கு கருவாடும், கோழி கறியும் இல்லாம படையல் போட்டா காவு வாங்குன்ற வரலாறு இருக்குடா கபோதிகளா. https://t.co/8oNIBWMtKa

— வெட்டுக்கிளி (@007BOND_Villan) June 4, 2020
[wp_ad_camp_1]
சரி இப்ப அதுக்கு என்னடா பண்ணனும்ங்கிர! https://t.co/nksybiiW16

— Villainism (@Karuppu_7) June 4, 2020
I wrote an interview about #KaakaMuttai today. Ate bulls-eye for breakfast and omelette for lunch. #Dedication https://t.co/eCAAN8q8G7

— Vishal Menon (@Vishal1Menon) June 4, 2020
கறி சோறு திங்க கூடாது என்று மாரியாத்தா எப்போ சொன்னாங்க… நீங்களா அப்படி நினைத்து கொண்டு அதை ஒரு தியாகமா பேசுனா எப்படி… அதே கடவுள் (அம்மன்) வேடம் எனக்கு கொடுத்திருக்காங்க அதனால் நடிக்க பணம் வேண்டாம் என்று சொல்ல சொல்லுங்க பார்ப்போம்… https://t.co/oCT8Y53pGY

— ராஜேஷ் (@rajeshdwa) June 4, 2020
அப்போ கோலமாவு கோகிலா படத்தில் நடிக்கும் போது கதையின் நலன் கருதி கஞ்சா விற்றுக் கொண்டே நடித்தாரா?

இதையெல்லாம் ஒரு நியூஸ்னு தூக்கினு வந்துட்டானுங்க….@rameshlaus 🤦‍♂️ https://t.co/6PydcHkmYR

— 🅱🅻🅰🅲🅺🅿🅰🅽🆃🅷🅴🆁 (🄿🅁🄰🄱🄷🄰) (@Prabhakaran_ism) June 4, 2020
அப்ப அந்த 3% பேர் மட்டும் தமிழ்நாட்டில படம் பார்த்தா போதுமா ? என்னடா பித்தலாட்டம் பண்றீங்க ? வெஜிட்டேரியனிஸத்தை தூக்கிட்டு வந்து இங்க திணிக்காதிங்க வேத விற்பன்னர்ஸ். மெதி வாங்குவீங்க.. https://t.co/JXVwuDU1PQ

— ravisweden (@senthazalravi) June 4, 2020
என்ன ஒரு dedication? அறம் படத்துல நடிக்கிறப்ப கூட தினம் மக்கள்ட கோரிக்கை மனு வாங்கினாங்களாம்.. போங்கய்யா.. நாங்க எங்க சாமிக்கே சாராயம் வைப்போம் https://t.co/0RQoV6NjE0

— ஆல்தோட்டபூபதி (@thoatta) June 4, 2020
ரொம்ப காலமா இப்படி சொல்லிட்டே இருக்காங்க. இது நடிப்புதானே? நடிப்பு ஓர் தொழில்தானே?

இதுக்கு இப்படி செஞ்சீங்கன்னா கொலைகாரன், கற்பழிப்பு பிரியரா நடிக்கும் வில்லன்கள் சூட்டிங்கில் என்ன செய்வார்கள்? https://t.co/t18zp9J5gS

— Nellai #Tirunelveli (@nellaiseemai) June 5, 2020
Makers of the film planned to release the film on May and the release got postponed due to the Corona virus outbreak. Comment your views on these reactions received by "Mookuthi Amman" crew !!