"Moodar Koodam" Director Calls BIGG BOSS House A "Moodar Koodam" After Senrayan Got Evicted !!
By Dhiwaharan
Kamal Haasan had given a hint that the elimination this week on Bigg Boss Tamil 2 might take the viewers by surprise on the saturday episode itself. True to his words, Sendrayan is rumoured to be evicted from the reality show.
[wp_ad_camp_1]
There is a wide-spread hatred online that Sendrayan has been eliminated from Bigg Boss Tamil 2 and Aishwarya Dutta has turned safe.Strangely, the online polls and the response on social media sites had clearly indicated that the latter might be out of Vijay TV's show.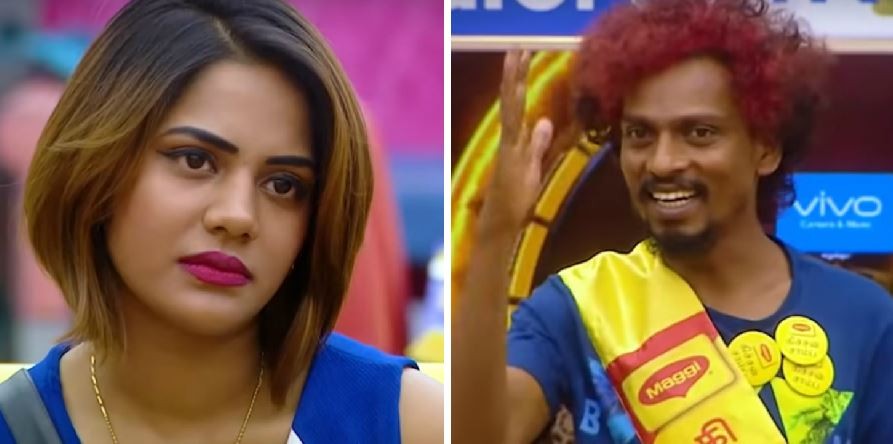 Aishwarya is one of the most-loathed contestants of Bigg Boss Tamil 2 and large section of audience wanted her to be evicted from the show. For weeks, she remaind safe from the nominations for one or the other reason and finally she was pushed to the danger zone this week.
Hence, there were campaigns online to vote out Aishwarya finally. But as always, there was a surprise in store as she got saved once again.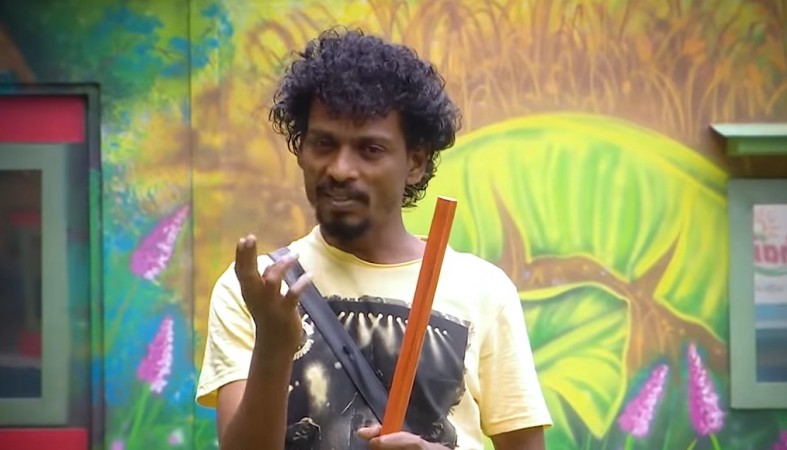 After Aishwarya was announced safe, Kamal Haasan explained to the viewers that people might dislike her, but viewers have to display their anger in the form of votes.
[wp_ad_camp_1]
The host said that trolling and passing funny comments on social media sites would not make any difference as long as the audience take part in the voting process. Kamal also showed a graph which showcased that she recieved maximum votes among the other inmates who were in the danger zone this week.
On Sunday after confirming that Sendrayan has eliminated from the house Kamal for the first time showed his disappointment on a contestant being eliminated. He also pointed out that none of the audience clapped when he announced the elimination of Senrayan which denotes that no one wants him to be eliminated.
He also said that the set of people who loved Senrayan might not known how to vote for him as most of them would belong to the rural part of the state. Meanwhile Naveen the director of "Moodar Koodam" who had worked with Senrayan in the movie "Moodar Koodam" made an important statement on his eviction which grabbed most of the people's attention.
In his official twitter account he wrote "Come on my brother Senrayan, Come work in your field. Wishes to you for coming out of BIGG BOSS which is also known as "Fools Paradise"
வாடா தம்பி சென்றாயா. வந்து பொழப்ப பாரு.
பிக்பாஸ் எனும் மூடர்கூடத்திலிருந்து வெளியே வரும் சென்றாயனுக்கு வாழ்த்துக்கள். #Sentrayan#BigBoss2

— Naveen.M (@NaveenFilmmaker) September 9, 2018
[wp_ad_camp_1]
This clearly shows that the filmmaker literally hates the show and many people commented on his status. Some asked "Why did't you stopped your friend before going to show?" and "some asked him to cast Senrayan in his next film." Check out some of the main comments here :
சார் ஒரு நாறு படம் எடுத்திட்டிருக்காரு வாங்க சென்ராயன், சார் சான்ஸ் குடுப்பாரு

— கார்த்திக் / Karthik (@karthikthiru) September 9, 2018
ஒரு படம் எடுத்தாலும் 10 வருசம் பேசும் படம் -மூடர்கூடம்

— Siththaap's ™ (@siththaps_tweez) September 9, 2018
Sariya soneenga anna 😍 pic.twitter.com/DrAjplA4FA

— Udayaa Kumar (@KumarUdayaa) September 9, 2018
கமலே நெகிழ்ந்தேன் என்றும், எனக்கும் ஏமாற்றமாய் உள்ளது என்றும் சொல்லும் அளவுக்கு வென்றாய் சென்றாயன். வாழ்த்துக்கள் வெற்றிக்கூடத்திருக்கு வருக

— Veerajayababu (@Veerajayababu) September 9, 2018
பாவம் வெகுளியான மனுசன் யா 😕😊❤️ pic.twitter.com/zH8Xw3cgdf

— Karthik (@ThalaKarthikz7) September 9, 2018
இப்பத்தான் தெரியுதா பிக்பாஸ் மூடர் கூடம்ன்னு. அப்புறம் ஏன்… அன்று இந்த மூடர்கூடத்துக்கு அவர் தலைவரானபோது தலைவரான செண்ட்ராயனுக்கு வாழ்த்துகள்ன்னு ட்வீட் போட்டீங்க பாஸ்?

— ரஹீம் கஸாலி (@rahimgazali) September 9, 2018
அந்த மூடர்கூடத்துக்கு போகதன்னு முன்னாடியே நீங்க தடுக்கலையா Mr. Naveen?

— Splen Talk (@JeyP1308) September 9, 2018
என்னமோ சென்றாயன் அவர்கள் பணம் வாங்காம உள்ளே இருந்த மாதிரி சொல்றீங்க. பத்து படத்துக்கு வாங்கும் பணத்தைவிட அதிகமாக தான் வாங்கியிருப்பார். பணத்தை விட மக்கள் மனதில் இடம் பெயரக் காரணமாக இருந்தது கமல்ஹாசன் மற்றும் பிக்பாஸ் என்பதை மறந்து பேசக்கூடாது.

— Balamurugan (@ibalamurugan72) September 10, 2018
மூடர்கூடம் திரைப்படத்தில் சென்றாயானை நீங்கள் நடிக்கவைக்க வில்லை…. ஏனெனில் அவருக்கு ஒன்றுமே தெரியாது……
.நல்ல மனிதன்…..சென்றாயன்….

— pusoth (@pusoth25) September 9, 2018
நல்ல கலைஞன். உங்க புது படத்துல உபயோக படுதிக்கங்க சகோ..

— 🍅 தொக்கு ட்வீட்ஸ் (@skraj_music) September 9, 2018
85 நாட்களுக்கு முன் இந்த தம்பியை பற்றி தெரியவில்லையா?

— Connemara BALAKRISHNAN (@ConnemaraB) September 9, 2018
Mr. Naveen ungaloda moodar koodathula kedcha pugzhala vida Sendrayanukku Bigboss moodarkudathule than makkalkitta adhigamana pugzhal kedaichadu so Nallathum kettadhum namma edukthukaradula than irukku

— surenmadhi (@sds1987007) September 9, 2018
பணம் ஐய்யா பணம். ஒவ்வொரு நாளைக்கும் பணம். இல்லையேல் ஜெயிலைவிட மோசமான அங்கு யார் செல்ல விரும்புவார்கள்?

— S Amanullah (@s_amanullah) September 9, 2018
பொழப்பு இருந்தா அவர் ஏன் போறாரு #Sentrayan #BigBossTamil2

— Sankar_Tweets (@Sankar__Tweets) September 10, 2018
என்னமோ ஓசில போன மாதிரி……… துட்டு வாங்கிட்டு தானே பிக் பாசுல கலந்துக்குறாங்க

— Krish Venkat Ragavan (@KVRJI) September 10, 2018
இதுவேறயா! வெளிய உங்க படத்துல அவரு இருக்காரா?

— சாந்தகுமாா் (@isanthakumar) September 9, 2018
ஏற்றி விட்ட ஏணியை எட்டி உதைக்க சொல்றிங்க

— H.M.Shereef pallipal (@h_m_shereef_ppm) September 10, 2018

What do you think on his statement ?? Comment below !!