Prime Minister Narendra Modi on Friday announced a dozen measures for small and medium enterprises, including loans of up to Rs 1crore in 59 minutes, relaxed labour laws and easier compliance with environment laws, to perk up the big job-generator sector.
[wp_ad_camp_1]
Modi's 12-point 'Support and Outreach Initiative' for micro, small and medium enterprises (MSMEs) comes even as the government continues to press the Reserve Bank of India (RBI) for relaxing non-performing loan guidelines for the sector.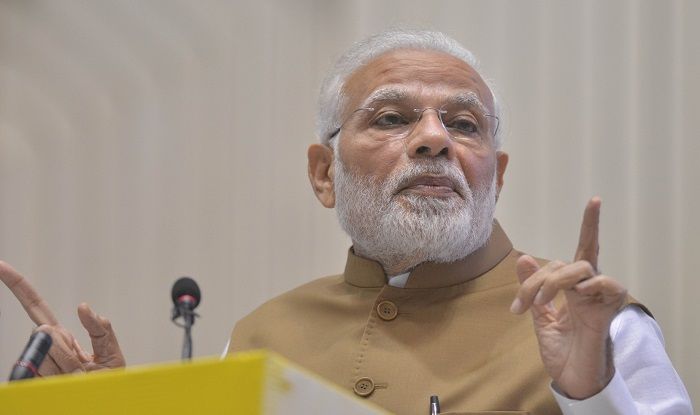 In a major boost to Micro Small and Medium Enterprises (MSMEs), Prime Minister Narendra Modi on Friday (November 2) launched a 59-minute loan approval process. The Prime Minister called it a big step in breaking 'silos' and a shining example of 'collective initiative'.
PM Modi said the GST-registered MSMEs will be sanctioned a loan of up to Rs 1 crore in just 59 minutes through a new portal. "Minimum government and maximum governance is the core principle of our government. This is new India where no one needs to go around government offices," he said.
The liquidity constraints currently faced by non-banking finance companies (NBFCs) is expected to hit MSMEs the most, a sector that has been also at the receiving end of demonetisation and the goods and services tax (GST).
[wp_ad_camp_1]
Calling the new measures a big Diwali gift, Modi said it would herald a new era and chapter for the MSME sector, the biggest employment generator after agriculture.
The government will run an outreach programme, which includes changes in companies law, for 100 days to take the scheme to the entire country to address issue of access of credit, high cost of credit, timely payments, access to market and ease of processes and compliance.
MSMEs can seek loan of up to Rs 1 crore in just 59 minutes through a new portal, Modi said. Firms registered for GST can also avail a 2% interest subvention, or rebate, on incremental loan of up to Rs 1 crore, he said.
As part of government's support and outreach initiative for MSMEs, PM Modi also announced a relaxation in labour laws, easier compliance with environmental rules and changes in company laws.
To rid the sector of inspector raj, Modi announced that inspections of factories in the sector will be sanctioned only through a computerised random allotment and inspectors will have to upload reports on portal within 48 hours. "No inspector can now go anywhere. He will be asked why he went to a factory," he said.
Know how an ordinance makes things much better for the MSME sector. pic.twitter.com/O0e8rY03HJ

— Narendra Modi (@narendramodi) November 2, 2018
PM Modi termed the 12 new measures "historic" that will make Diwali brighter for the sector and its millions of entrepreneurs and employees.
[wp_ad_camp_1]
Talking of India jumping 23 places on the World Bank's latest 'Ease of Doing Business' ranking, he said in four years his government has achieved what many did not believe and what no other nation has done — leaping from 142nd rank in 2014 to 77th position.
Breaking into top 50 rank is not far away, he added