Mia Khalifa Announced That She Got Engaged !! You Must See These Reactions !!
By Dhiwaharan
The extremely famous and stunning adult star Mia Khalifa has broken the hearts of millions of her fans by recently getting engaged. Mia got engaged to Swedish chef Robert Sandberg recently and the couple announced the news on Instagram.
[wp_ad_camp_1]
Robert took to Instagram and wrote a heart touching note along with a beautiful picture of theirs. He shared the story of his proposal and wrote-
We went to Chicago this weekend and had a wonderful dinner at Smyth. I proposed to @miakhalifa and she said YES!
The ring was hidden in a bowl of dried ingredients and came out as a "new serving". Mia was to curious and to eager to taste so she started to eat the inedible ingredients.
I told her not do it and then I put the ring on the finger.
I love you so much❤️
Thank you @chefjohnshields and team for a really good night and for making this happen. 💍💑 #happydays
[wp_ad_camp_1]
Mia also shared this happy news in her official twitter account. Check out her post here :
I'm the luckiest girl in the world 💍 and I said "JA!" Vi är förlovade! ! #StockholmSyndrome #Trapped🤵🏼👰🏽 pic.twitter.com/TZV54kHUay

— Mia K. (@miakhalifa) March 14, 2019
Check out some of the reactions she is receiving here :
wow, ya boi must not know how to use google

— Penguins Jesus (@PenguinsJesus) March 14, 2019
— El Congal Oficial (@ElCongalOficial) March 14, 2019
Nothing is better than saving yourself for marriage. Congrats Mia, I'm sure the first time will be special.

— Barry McCockiner (@SportsTalkBarry) March 14, 2019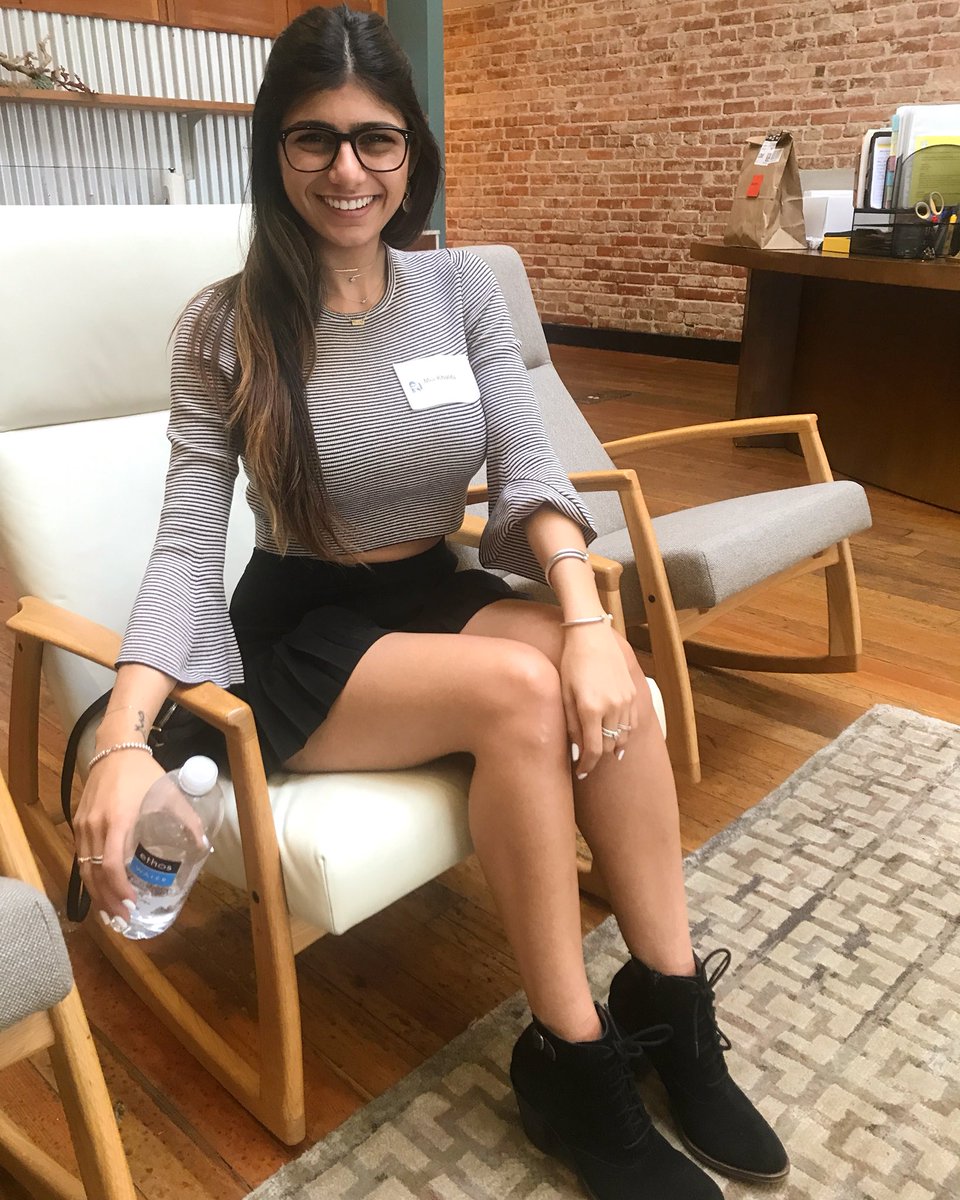 — Kevin Griffith (@Kgstyle) March 14, 2019
— Suleiman Eso (@EsoSuleiman) March 14, 2019
@miakhalifa much love from this Nigerian, I'm so happy for you, you awesome n u deserve this.
He's so lucky, hope he knows it.

— Ebube lue (@e_boyo) March 14, 2019
I guess that means I'll have to keep watching the same videos forever.

— Ulises G. Ramos (@yiulaises) March 14, 2019
[wp_ad_camp_1]
After so many test drive… The car finally has an owner, Congratulations! xD

— Amr (@prog_3mr) March 17, 2019
The flower has been taken eventually, Thank God for factory data reset 😂😂😂

— Akinpelu Ayomide, R.N (@Ayomidey) March 15, 2019
Who's gonna tell him…

— Josh LaGuardia (@josh_laguardia) March 14, 2019
the supportive fiancé on her work duties will be like: pic.twitter.com/StFf02Mj5k

— Dima (@DimaNassar6) March 16, 2019
Does this mean no more videos? 🤨

— i guess i (@che_rochi) March 15, 2019
Mia Khalifa an ex-porn star, with hundreds of sex tapes all over the internet is getting married.
My virgin self can't even get a text back. 😢 pic.twitter.com/g09Lo24ULi

— Princess Ife❤️ (@ife_luv12) March 14, 2019
Well. what news you have for Mia now ??