With back to back loses faced to the Sachin-mentored team in the ongoing Indian Premier League tournament, fans started playing the blame game and this time, Krunal Pandya has been chosen as the scape goat. Memes and trolls targeting the all rounder are flooding the feeds of the social media platforms, though he didn't contribute to the loss completely in both the matches.
[wp_ad_camp_1]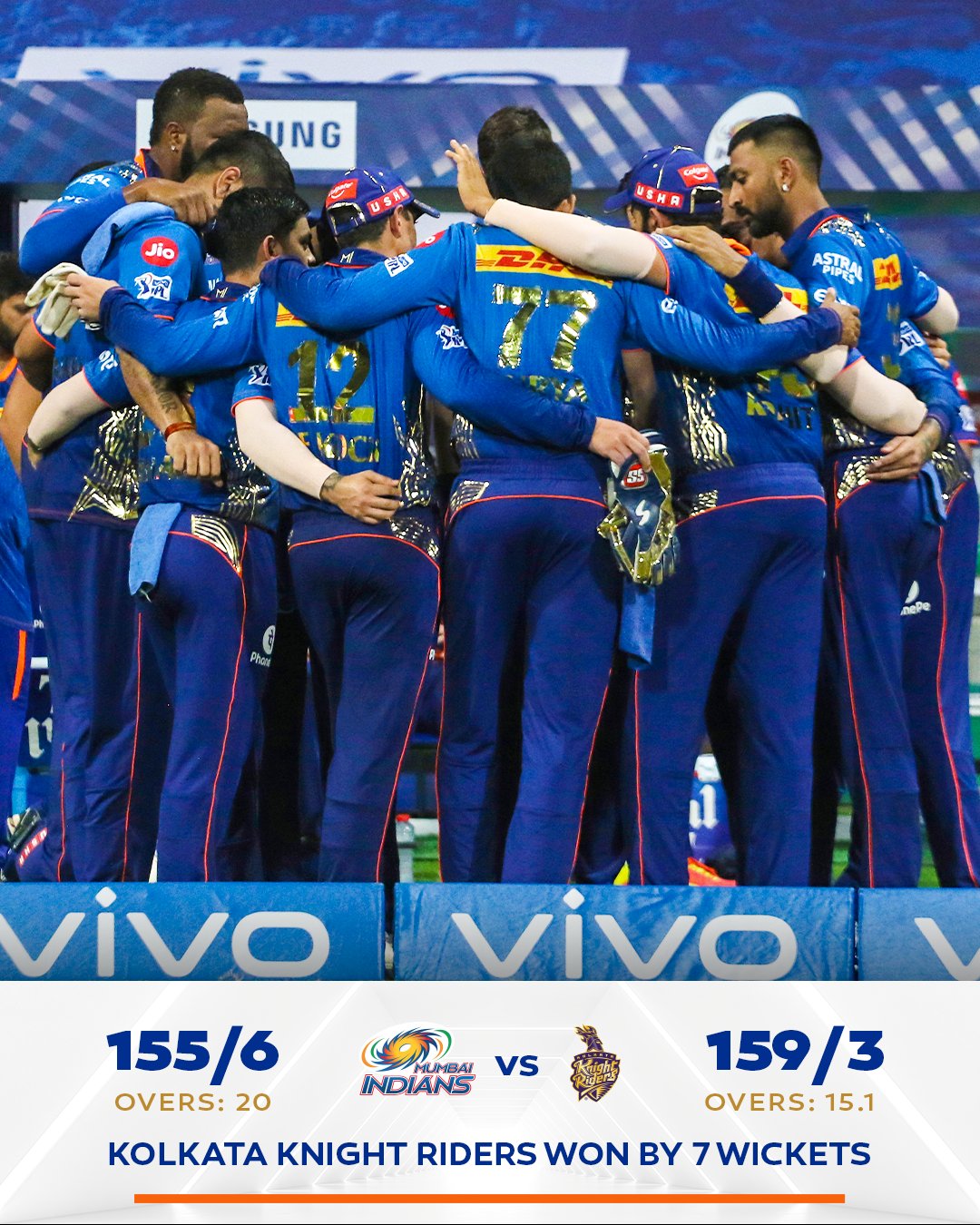 Fans of the team who stated that the absence of Rohit Sharma as captain caused the loss against Chennai Super Kings, has been claiming that the absence of all rounder Hardik Pandya as the reason for the loss against Kolkata Knight Riders. However, trolls targeting Krunal are constantly flowing to an extend hashtag "Krunal Pandya" started trending in the micro blogging social media site.
In the first match against Chennai, Krunal Pandya conceded 27 runs in 2 overs which took the momentum away from his team as the yellow team was struggling by losing 4 wickets for 24 runs. He also managed to score only 4 runs in the 5 balls he faced in that match. In the match against Kolkata, Krunal bowled 3 overs and conceded 25 runs with an economy of 8.3. He also didn't do much in the batting.
Fans of Mumbai Indians who were desperately searching for a reason to blame, started trolling Krunal in every possible way they could. They also started questioning his place in playing 11 and demanded the team management to replace him with any other reasonable player. "Divided by teams. United by Krunal Pandya hate" said a twitter user in his tweet whereas many others made fun of him for blaming others. Many even expressed their wish of Sachin's son Arjun Tendulkar replacing him.
[wp_ad_camp_1]
Divided by teams
United by Krunal Pandya hate

— bob (@shonalit7) September 23, 2021
Krunal Pandya's post getting out strategy is to look for the closest thing he can blame it on.

— Abijit Ganguly (@AbijitG) September 23, 2021
#MI should try #ArjunTendulkar in place of Krunal Pandya in next match

— Gaganabh Pandey (@gaganabh) September 23, 2021
Love everyone. Hate Krunal Pandya.

— Subzero 🥶 🇮🇳🇺🇸 (@AaditUvacha) September 19, 2021
I don't know why people hate Krunal pandya..

He is Motivating Youth..

That..

"Don't give up. If Krunal Pandya can be a cricketer then You could become ANYTHING You want." 🔥

#MIvKKR #MI

— Kabir Moni Patel (@KabeerMoni) September 23, 2021
Krunal Pandya is the best all rounder with unique skill.
Bowls like a Batter.
Bats like a Bowler.😭😭#KKRvsMI #krunalpandya

— Manoj Pareek (@mrpareekji) September 23, 2021
Krunal Pandya blaming @JayShah for allowing more than 5 teams in IPL pic.twitter.com/eQJgGjOMQE

— Titu Mama™🦁 (@TituTweets_) September 23, 2021
Krunal Pandya blaming Rohit Sharma for taking him in playing 11 #Krunalpandya pic.twitter.com/YflTiblL2I

— Royal speedy (@Royalspeedy22) September 24, 2021
[wp_ad_camp_1]
Krunal pandya blaming points table for pushing MI to sixth spot🤧 pic.twitter.com/8RYABsXJhR

— Rohit⁴⁵ (@Aayusha0) September 24, 2021
Krunal pandya shouting on KKR management for adding Venkatesh iyer and Rahul tripathi in playing 11. pic.twitter.com/ucDulTLnTY

— Saurav raj (@memer_bro_xx01) September 24, 2021
Krunal Pandya scolding Venkatesh iyer for hitting him out of the ground #MIvKKR pic.twitter.com/UiAjgE6zWX

— Shubham yadav (@Shubham299692) September 24, 2021
Krunal Pandya yelling at air resistance for not slowing the ball down after he's been hit for a 6.#KKRvMI pic.twitter.com/ySGUQRI5Cc

— Not Daniel Alexander (@_UnrealDaniel) September 23, 2021
Nothing Just krunal pandya blaming his parents for his existence pic.twitter.com/jxbwcQBHvO

— Piyush (@PIkufied) September 23, 2021
Krunal Pandya blaming Krunal Pandya for being Krunal Pandya. 🤷 pic.twitter.com/yILDhEgOJP

— ankit (@anksinghonline) September 23, 2021
Krunal pandya shouting at audience for not stopping the sixes! #MIvKKR #IPL pic.twitter.com/j7Wo5HcCc8

— RUPAK 🇮🇳 (@leo_nel30) September 23, 2021
Krunal pandya blaming ambani for not paying in this match #MIvKKR #MI #KKR pic.twitter.com/0h8B7AOri7

— ᴋ ᴀ ʀ ᴛ ɪ ᴋ (@kart_____) September 23, 2021