There is a strong rumour doing rounds that the shooting of the grand finale of Bigg Boss Tamil 2 has been completed. Any guesses about the winner? Well, it is none other than Riythvika.
It does not come as a surprise as Riythvika had enjoyed a huge public support to win the second season of Bigg Boss Tamil 2. Apart from her, Janani Iyer, Aishwarya Dutta and Vijayalakshmi were in the grand finale, but it was Riythvika, who had the last laugh.
However, official confirmation on the winner will be known only on Sunday evening, 30 September. The finale of Bigg Boss Tamil 2 will be aired on Vijay TV at 8 pm and the TV channel has planned a grand four-hour package which will have contestants entertaining the audience with their performances.
[wp_ad_camp_1]
Riythvika had won the viewers' hearts with her honesty, simplicity and straight-forward behaviour. She never got into fights with other contestants and remained calm even during the demanding situations in Kamal Haasan's show show.
However, her comment that 'Tamil ponnu' (Tamil girl) should win the season did the trick to some extent as people could relate to her. However, her critics often complained that she was playing a safe game and hid her true face in the reality show.
Not audience alone, celebrities too wishes to see Riythvika to emerge victorious. "I personally like viji. But Rithu had been there from the beginning hence she deserves it. [sic]" tweeted Kaajal, who had recently slammed the show after Yashika's elimination.
[wp_ad_camp_1]
The Kamal Haasan-hosted Bigg Boss Tamil Season 2 is beyond the shadow of a doubt, one of the most popular and unpredictable shows on TV today. It has remained the top pick of the fans for more three months because of its explosive content, intriguing twists and impressive presentation. Just like the first season, the current one too has helped a host of relatively smaller stars become household names. However, unlike the much-loved first season, Bigg Boss Tamil Season 2 has proved to be a totally unhinged affair and this has helped it pulverise its completion each and every week.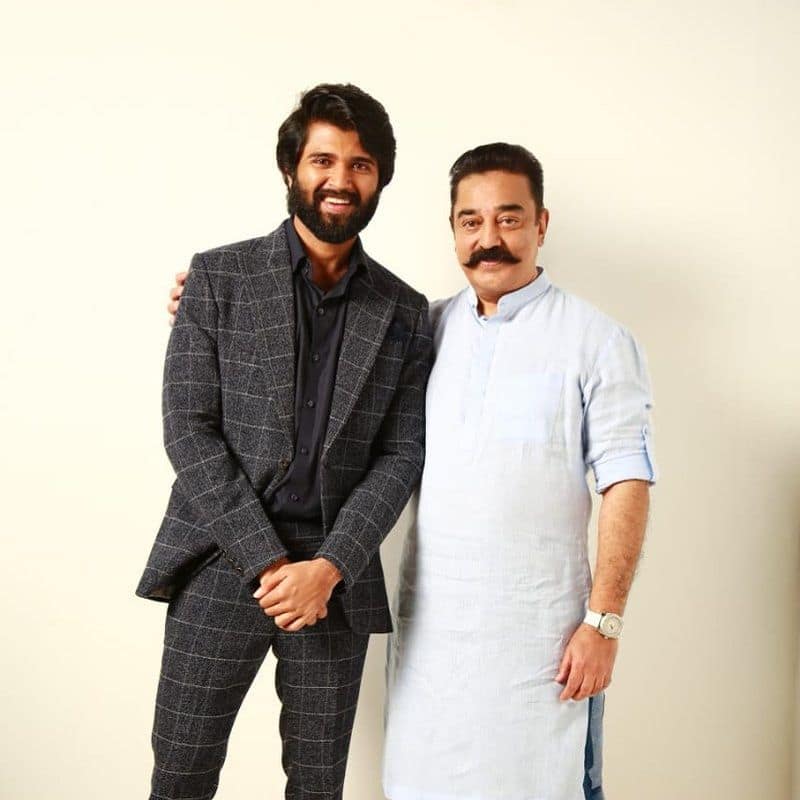 The show is all set to conclude and the finale is slated to take place tomorrow(September 30, 2018). Now, here is an exciting update abut Bigg Boss Tamil Season 2. Riythvika To Win The Show? According to a leading website, Riythvika is going to be declared the winner of Bigg Boss Tamil Season 2 this Sunday. If this indeed happens then it bound to create a great deal of buzz in the industry. A Big Surprise? Unlike the other three finalists(Janani, Vijayalakshmi and Aishwarya), Riythvika has had a rather non-controversial stay on Bigg Boss Tamil Season 2. She hasn't had too many fights nor is she someone who can be called a 'tantrum queen'. As such, if she ends winning the show/title, it might leave a section of the audience a bit surprised.
[wp_ad_camp_1]
Aishwarya To Be The Runner Up?
The website further states that Aishwarya is going to emerge as the runner up. The Bengali lady was the resident 'drama queen' of this season and fought with practically everyone, right from Balaji to Sendrayan. Her behaviour had made her 'public enemy number 1′ and this seems to have cost her the title. To Conclude… If these reports are anything to go by then the finale episode of Bigg Boss Tamil Season 2 is going to be an exciting affair. Regardless of what happens on the final episode, the current season of Bigg Boss Tamil Season 2 has given us quite a few shocking and unforgettable moments. In doing so, it has redefined the tenets of Tamil TV. Enough said!