Meet The Man Behind The Voice Of "Rocky Bhai"!!
Blockbuster
KGF
Rocky Bhai
Tamil
CM / Updated: 2022-04-19
13:50 IST
By Dhiwaharan
Video of dubbing artist Sekar P. R who dubbed for Kannada actor Yash in the Tamil version of KGF, uttering the dialogues from KGF 1 and 2, is going viral among the internet audience with many lauding him for the way he eased it with perfection. It is notable that Sekar is the one who dubbed for Prabhas in Bahubali franchise.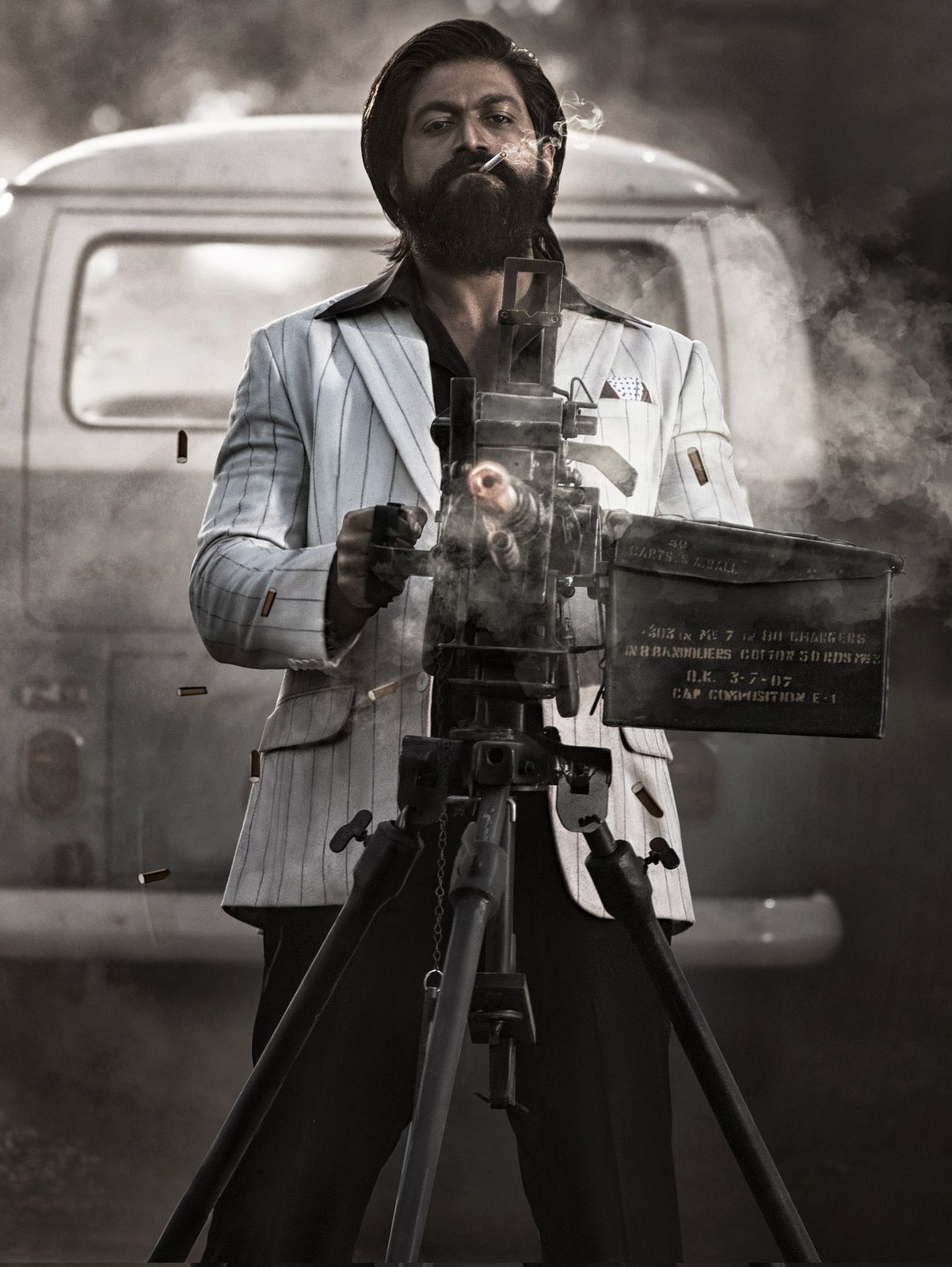 Sekar started his dubbing career as a child artist. He made his debut by lending his voice for actor Ajith kumar for his second film Pavithra which was released in the year 1994. Sekar went on to dub for many other films and stars but his major breakthrough came from "Bahubali" in which he dubbed for the role of Amarendra Bahubali played by Prabhas.
In "Vivegam", Sekar dubbed for the role of Vivek Oberai and he also won Tamilnadu state award for Best dubbing artist make for a film named "Malarinum Melliya". "Kadhal Desam", "Ullam Ketkume", " Payanam" are some of the notable films in which Sekar worked.
Sekar also dubbed for the voice of Ramcharan for the Tamil version of the Telugu film "Maveeran". He even dubbed for Shah Rukh Khan for the TV show "Kaun Banega Crorepathi" which was telecasted in Vijay Television. He also made his appearance as actor in few films such as "Kodaikanal", "Yennai Arinthaal", "Adanga Maru" etc.
Now, after dubbing for Rocky bhai in KGF 1 and 2, Sekar got wide recognition among the fans of mainstream cinema. A video of himself uttering the dialogues of Rocky Bhai at a theatre premises is going viral in internet platforms.
Check out the video below :
Here's some of the reactions from fans :
Man born to dub for rocky bai pic.twitter.com/VsNRVVOY7M

— Praveen Steven (@its_praveen_) April 18, 2022
ப்பா.. வேற லெவல்🔥😍 https://t.co/AicEGmjRJx

— 𝐎𝐝𝐮𝐧𝐚 𝐎𝐫𝐞 𝐏𝐚𝐝𝐚𝐦 𝐌𝐚𝐧𝐠𝐨𝐭𝐡𝐚².⁰ (@Oduna_Ore_Padm) April 18, 2022
The dialogues are one of the biggest positives in this movie 😍🔥 https://t.co/D6Af0vgvOc

— ΛB (@NocturnalViper_) April 18, 2022
பாகுபலி ராக்கி பாய்
ரெண்டுமே 🔥🔥 https://t.co/rzV0TEqfLp

— ஆளவந்தார் 🖤❤ (@NasDShah) April 18, 2022
Very sportive of him to recite all dialogues to a random YouTube channel https://t.co/Fvzipj1TrI

— SPIRITUAL PHILOSOPHER ᵀʰᵃˡᵃᶦᵛᵃʳ¹⁶⁹ₜₕₐₗₐᵢᵥₐᵣ¹⁷⁰ (@Dsmiling_buddha) April 18, 2022
One of the reasons for KGF being successful in Tamil as well…Dubbing artists are always underrated.. Their voice becomes the memory of characters.. https://t.co/xs24oESO5c

— 𝔖𝔢𝔩𝔳𝔞 (@selvasimple) April 18, 2022
"KGF 2" us doing wonders not only in Kannada and Hindi but also in Tamil language. The film which revolves around Rocky bhai achieves the promise he made to his mother in his childhood, contains high octane action, romance, sentiment etc. The film has collected Rs. 546 crore world wide so far and is expected to shatter all the other box office records of previously released Indian films including Bahubali.