Meera Mithun's Unexpected Comment On Megha Akash !! AUDIO LEAKED !!
Written by Dhiwaharan Published on Nov 08, 2019 | 11:07 AM IST | 149
Follow Us
Comments: 0
After the end of Bigg Boss season-3, Meera Mithun, one of a female contestant is very much busy in social media platforms, especially in Twitter. Being one of the most controversial contestant of the Bigg Boss show, Meera Mithun accused almost every housemate who participated along with her in the reality game show. To an extent, she even accused Kamal Haasan, the host of Bigg Boss Tamil.
[wp_ad_camp_1]
Several audio conversations of the model with her accomplices has leaked in Internet. Earlier after getting evicted from Bigg Boss show, Meera Mithun was accused by his former Manager Venkat and former friend Joe Michael for involving in fraudulent. Audio recordings of Meera asking her manager to spread negative comments about Director Cheran were also surfaced.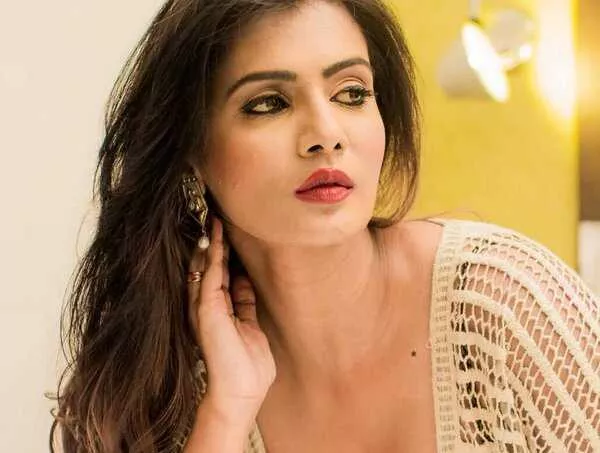 Then to our shock, an audio recording of Meera Mithun asking someone named as "Alex" to spread videos of her with one of the finalist Mugen has been leaked. The audio recording which was uploaded by Nakheeran Tv is going viral across the Internet.
SHOCKER : Leaked Audio Of Meera Mithun Targeting Mugen Goes Viral !! MUST CHECK !!
Now to our shock, an old audio recording of Meera Mithun with her friend has been leaked. In the audio we can hear Meera Mithun slamming actress Megha Akash by saying that she has no potential to become a heroine at all. The actress says that she got several opportunities to work in Telugu film industry including one with a chance of playing female lead for Ravi Teja. But she says that she turned down the offer due to the "compromise" the makers required.
[wp_ad_camp_1]
"Is Mega Akash's even a face?? Why can't he suggest me to the director instead of her??" says Meera Mithun to her friend in the audio conversation. "Her entry into the industry itself a mystery" she can be heard saying about actress Mega Akash.
Hear the audio here from 14th minute :
Meera Mithun made headlines during her stint in Bigg Boss tamil show. One of the highly controversial episode of the season is undoubtedly the one in which Meera Mithun accused Director Cheran of physical harassment. She said that he caught hold of her hip and behaved very rudely while performing a task. In the very weekend, She was treated with a "Kurumpadam" by Kamal Haasan who supported Cheran and said that he is not that sort of a person.
[wp_ad_camp_1]
Meera Mitun, an aspiring actress, won the title of Miss South India in 2016, only to return it to Sanam Shetty due to breaking rules of the event. She made her film debut in Sri Ganesh's 8 Thottakkal. She also played role as Kalaiyarasan's wife in Surya's Thaana Searntha Kootam.
What do you think on Meera Mithun's comment about Mega Akash ?? Comment your views !!