AB DE villiers yesterday revealed about the long time controversy about his participation in the world cup as a player. The south african cricketer revealed that he offered the management to play for the world cup tournament but not demanded anything. He said that he talked about it to Faf Du Plessis during a friendly chat which was leaked without their knowledge.
[wp_ad_camp_1]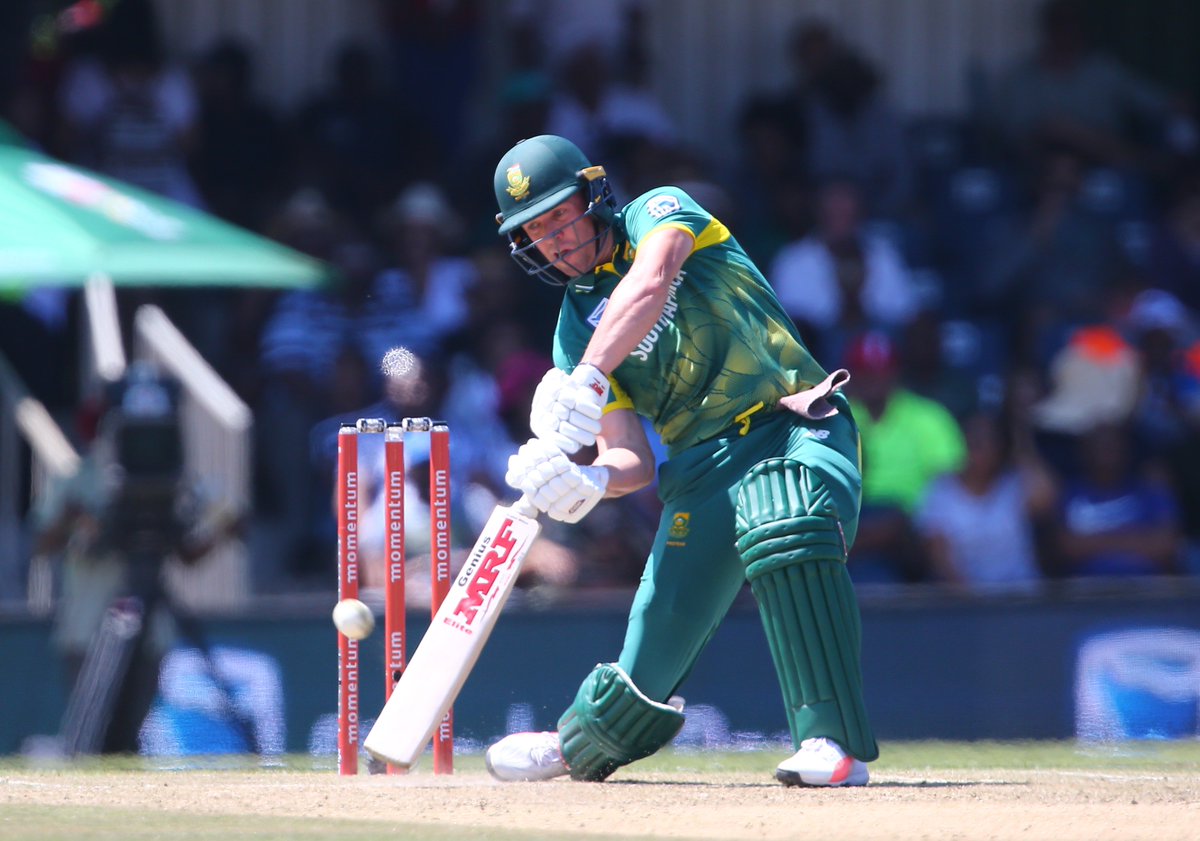 South Africa, one of the top teams which was believed to be one of the favourites for winning the world champions title suffered a lot and got eliminated without giving a fight in the bilateral series. South Africa finished the World Cup in 7th place in the points table with 3 wins from 9 matches. Many fans believed that the team lacked a strong experienced batsman like AB DE Villiers who retired a year before the tournament. But he played for expensive league matches such as IPL, BIG BASH etc. This damaged the player's reputation where people started blaming him by saying that he chose money over nation. Even his wife was blamed by fans for the cricketer's decision.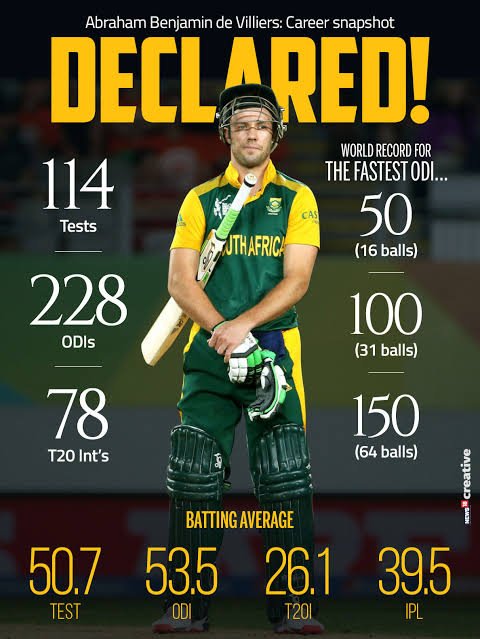 In a way of shutting them all, Ab de villiers, yesterday released a statement regarding the controversy.  As the tournament is nearing its end, the right hand batsman has broke his silence. The reason he states for opening about the matter now is that the team has completed its World cup journey and could not be distracted due to his statement.
[wp_ad_camp_1]
Check out the statement he released :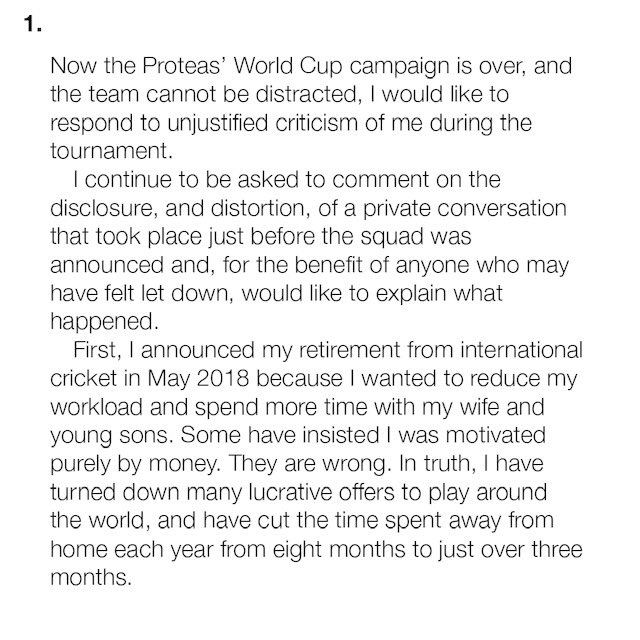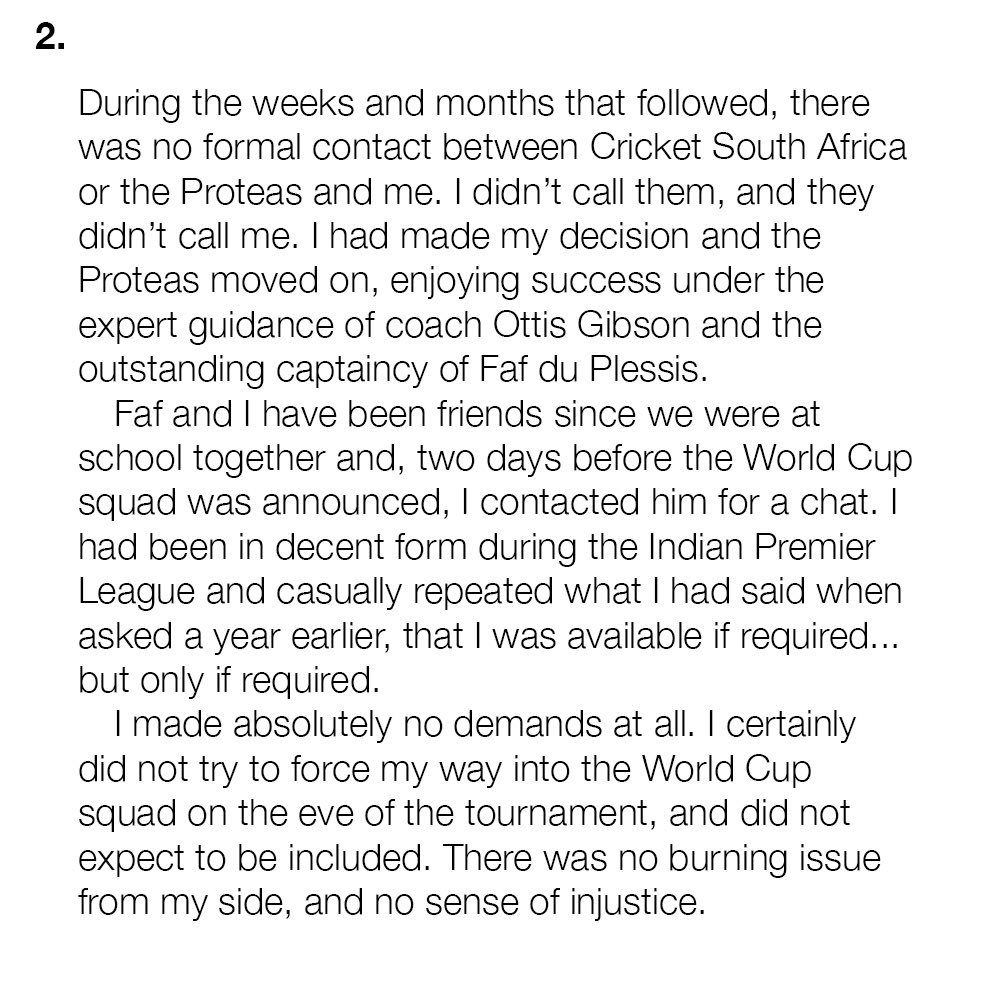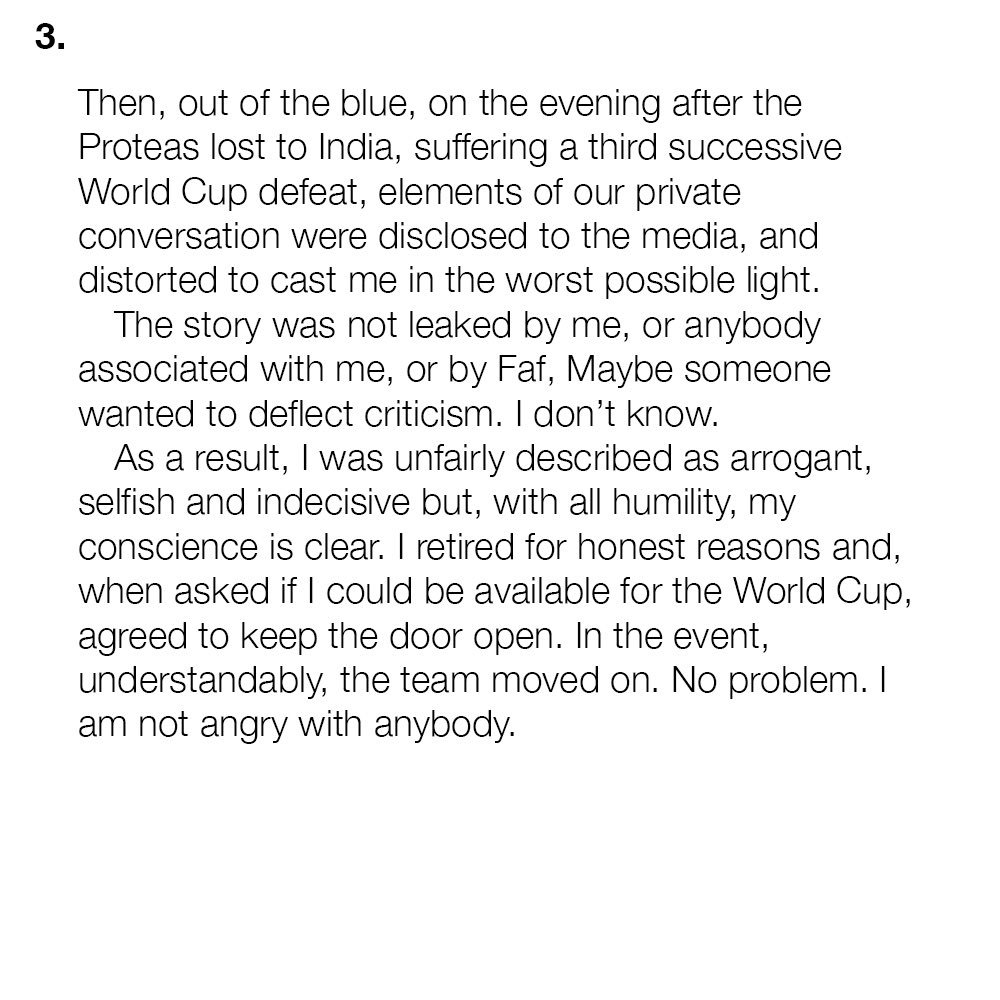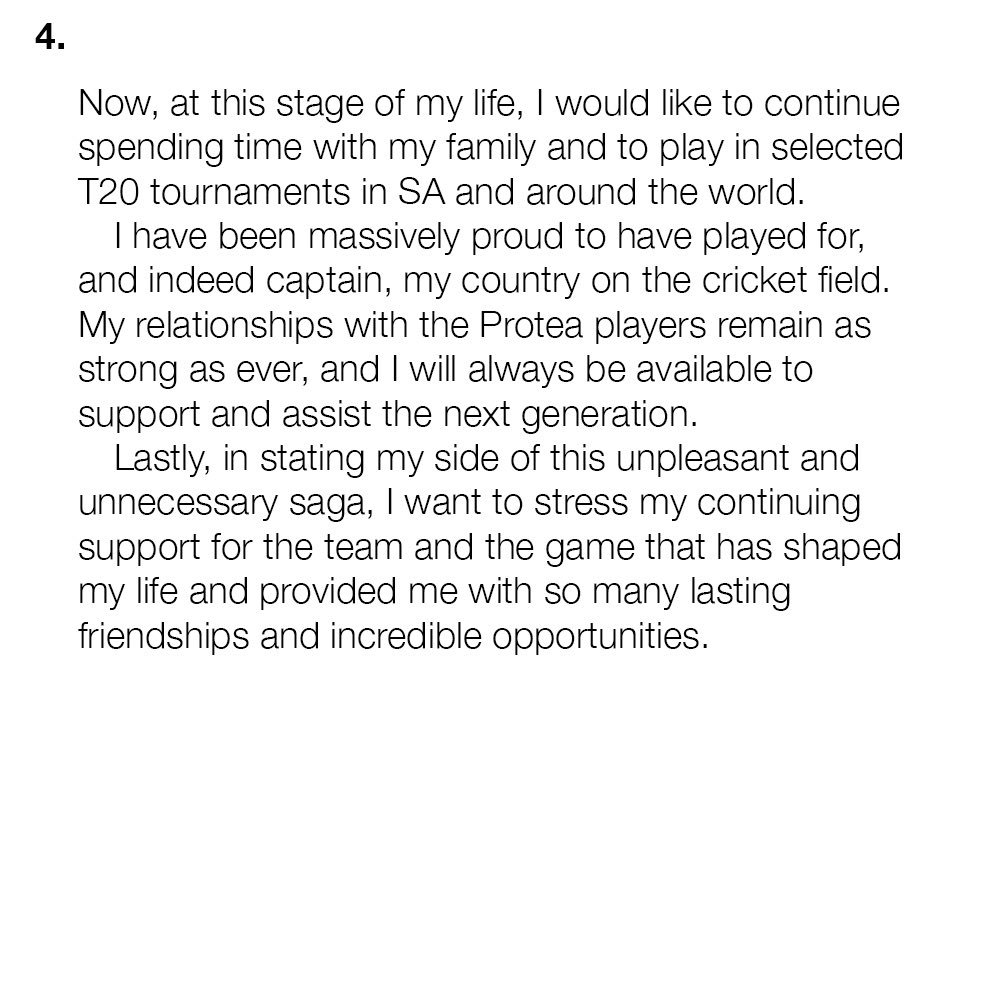 Here's the tweets post he posted :
— AB de Villiers (@ABdeVilliers17) July 12, 2019
Now Indian captain Virat Kohli has expressed his support for the cricketer. He did it by commenting to the post of Ab de Villier's Instagram account. The reply of the cricketer read as  "My brother you are the most honest and committed man I know. It's been unfortunate to see this happen to you. But know that we stand with you and believe in you. Seeing people enter your personal space has been sad to see and uncalled for.More love and power to you and your beautiful family. Me and anushka are Always here for you guys"
The 35 year old cricketer played alongside Virat Kohli in the Indian Premier League for Royal Challengers Bangalore franchise. They are sharing a healthy friendship which was always been evident on field as well. Not only Kohli, Legendary batsman of Indian cricket team, Yuvraj Singh also stretched his hand for Mr.360.
[wp_ad_camp_1]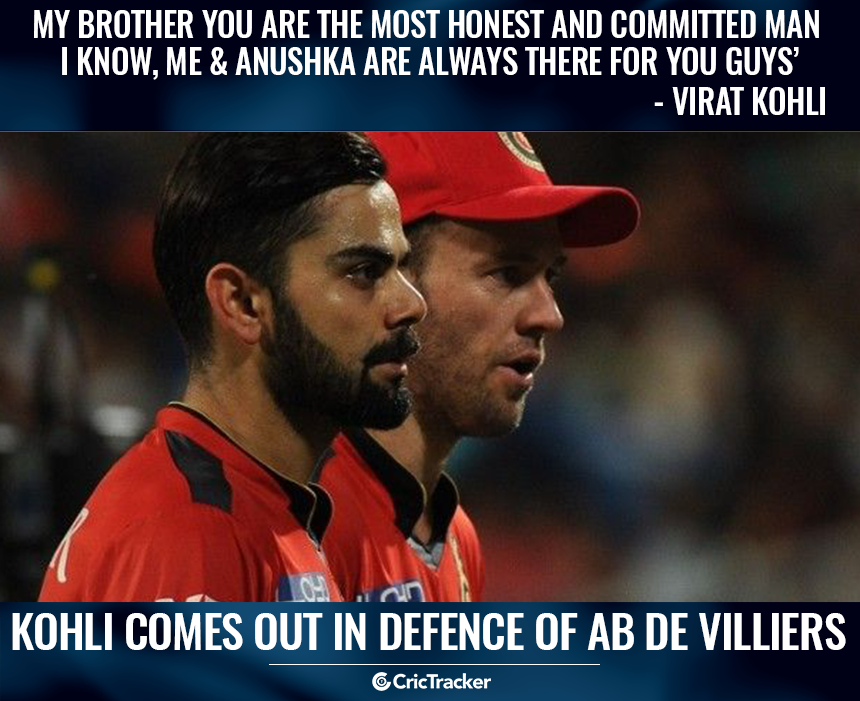 In his comment Yuvi said "My dear friend and legend , your one of the nicest guys iv ever played cricket with an absolute gem of a person ! There was never a chance for s a in this World Cup to win without you ! It is your country's loss no to have you in the squad not yours . The bigger the player more the criticism! We all know what a gentleman you are . #respect 👊🏽"
Ab De has a huge fan base among Indian cricket fans who fondly call him as Mr.360 for the unique kind of shots he plays. He is one of the very few multi talented cricketers who played many sports in his early days including tennis and badminton.
What do you think on these gesture from the Indian cricketers ?? Comment your views below !!