Manobala's Demise Left The Entire Film Industry Devastated !!
Written by Dhiwaharan Published on May 03, 2023 | 18:19 PM IST | 101
Follow Us
Comments: 0
Manobala who is known for his works as a filmmaker and for sharing screen space with some of the leading Kollywood actors, died at the age of 69 on Wednesday which is 2nd of May. Right from Superstar Rajinikanth who acted under the direction of Manobala to Gautham Karthik, son of actor Karthick, almost all the important personalities of film industry has been mourning for the demise of  the seasoned film personality.
also read : Virat Kohli – Gambhir Fight : Actual Conversation Is Out !! WATCH FULL VIDEO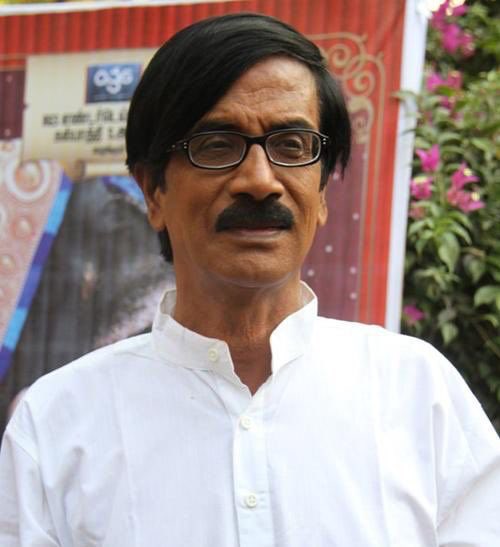 The film industry was left mourning as the news of the passing of actor-filmmaker Manobala spread on Wednesday. Manobala, who was 69 years old, died at a private hospital in Chennai where he was undergoing treatment for a liver-related ailment. He is survived by his wife Usha and son Harish. It has been reported that the seasoned film personality got admitted in hospital 10 days ago. The mortal remains of Manobala will be placed at his home on L.V. Prasad road in Saligramam, Chennai, and the specifics of the final rites will be disclosed at a later time.
Manobala began his film career as an assistant director with Bharathiraja's Puthiya Vaarpugal in 1979. He went on to direct over a dozen films including Aagaya Gangai, Pillai Nila, Sirai Parvai, Oorkavalan, and Mera Pati Sirf Mera Hai (Hindi). His last directorial project was the Tamil film Naina in 2002.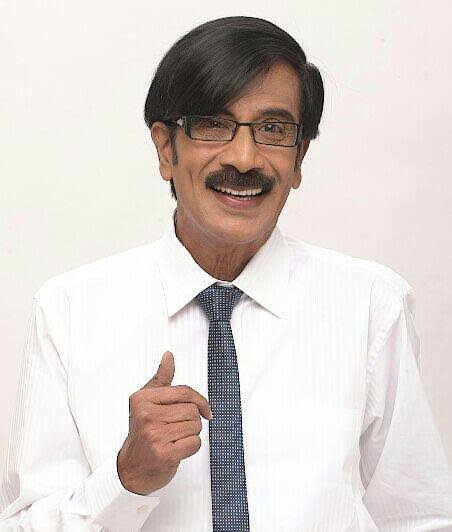 also read : Trisha Younger Version In Ponniyin Selvan Is A Daughter Of This Famous Celebrity Couple ??
Over the last two decades, Manobala was active as an actor, mostly popular for character roles with a comic side. He acted in over 200 films, his last on-screen appearance being in the Tamil horror-comedy Ghosty alongside Kajal Aggarwal.
Superstar Rajinikanth, in his tweet, said that it feels devastating for him to know about the death of his dear friend and filmmaker cum actor Manobala and he conveyed his condolence to the family members of the multifaceted artist.
Here's his tweet :
பிரபல இயக்குநரும், நடிகருமான, அருமை நண்பர் மனோபாலாவுடைய இறப்பு எனக்கு மிகவும் வேதனை அளிக்கிறது. அவருடைய குடும்பத்தினருக்கு என்னுடைய அனுதாபங்கள். அவரது ஆத்மா சாந்தியடையட்டும்.@manobalam

— Rajinikanth (@rajinikanth) May 3, 2023
"The news of the passing away of a good friend who was a director, actor and producer, Manobala is a great sadness to me. His primary identity is that he is an enthusiast of cinema. My condolences to his bereaved family, friends and fans" said Ulaganayagam Kamal Haasan through his tweet.
இயக்குனர், நடிகர், தயாரிப்பாளர் என பன்முகம் கொண்ட இனிய நண்பர் மனோபாலா மறைந்த செய்தி பெரும் துயரத்தை அளிக்கிறது. சினிமாவின் ஆர்வலர் என்பதே அவரது முதன்மையான அடையாளமாக இருந்தது. அவரை இழந்து வாடும் குடும்பத்தாருக்கும், நண்பர்களுக்கும், அவரது ரசிகர்களுக்கும் எனது ஆறுதலைத்…

— Kamal Haasan (@ikamalhaasan) May 3, 2023
"I am so heartbroken, just this morning I called and enquired to where he was to go and visit him. Shocked beyond belief. Shared so much with him professionally and on a personal level we both learnt, laughed , fought , ate together and had long conversations about many things, he was a talented person, cld adapt well to all situations. Will miss him🙏" actress Radhika wrote in her tweet.
I am so heartbroken, just this morning I called and enquired to where he was to go and visit him. Shocked beyond belief. Shared so much with him professionally and on a personal level we both learnt, laughed , fought , ate together and had long conversations about many things, he… pic.twitter.com/pFopx60D5u

— Radikaa Sarathkumar (@realradikaa) May 3, 2023
Check out some of the other tweets from the actors and technicians of Kollywood film industry :
Rest in peace #manobala sir! pic.twitter.com/I6QGGgmyNB

— pa.ranjith (@beemji) May 3, 2023
RIP Manobala sir ! You were always warm, kind, constantly making us laugh and full of love. I have only the fondest memories of our times on our films together 💔💔 @manobalam pic.twitter.com/x7tKE4D4Mj

— Dulquer Salmaan (@dulQuer) May 3, 2023
RIP #manobala sir. Always my sweet friend! pic.twitter.com/XVXtmwcV6Q

— selvaraghavan (@selvaraghavan) May 3, 2023
Heartbreaking to hear that Director/Actor #Manobala sir is no longer with us.
Was a true pleasure to work with you sir!
You will be surely missed! 💔
Condolences to family, friends and loved ones…#RIPManobala pic.twitter.com/Ou2QBGsYLs

— Gautham Karthik (@Gautham_Karthik) May 3, 2023
Extremely shocked to hear this news. A man who can be everywhere and for everyone. Miss you Manobala sir. #RIP

— Karthi (@Karthi_Offl) May 3, 2023
A friend, philosopher and guide #manobala sir is no more 😔😔😔 it is disheartening. Very active EC member in our #nadigarsangam . Great loss to our film fraternity. Am running short of words…😪 #ripmanobala sir 🙏 true legend has left us paralyzed 😪😪😪😪 pic.twitter.com/DvXTAYycu2

— Prem Kumar (@premkumaractor) May 3, 2023
Shattered to put a tweet about Manobala Sir's death. I just spoke to him last week. Sometimes I don't realise God's design.

May his soul RIP & May his family stay strong during these difficult times.

— Vishal (@VishalKOfficial) May 3, 2023
Shocking & it's unbelievable such a sweet person & a good friend #Manobala sir passed away.

Heartfelt condolences to the family. May his soul rest in peace 🙏 pic.twitter.com/HZCqRG0c5s

— Dr. Dhananjayan BOFTA (@Dhananjayang) May 3, 2023
Shocked beyond words!!!
One of the finest artist of our times, you will be truly missed. At this hour of grieving, keeping your family and loved ones in prayers.
RIP #manobala sir 🙏🏽 pic.twitter.com/yTwBAcq61V

— Aathmika (Imagine Bluetick here) (@im_aathmika) May 3, 2023
also read : "Samantha Is Old Now, Her Glamorous Days Are Over"- Producer's Harsh Reply To The Actress
Manobala sir pls rest in peace.
Will miss your presence.
Your kindness will be remembered.#RIPManobala pic.twitter.com/njobkikYtj

— DD Neelakandan (@DhivyaDharshini) May 3, 2023
Will miss the long laughs,the kind words and the genuineness Manobala sir.
Rest In Peace Now. #RIPManobala pic.twitter.com/xlVjKjqqBl

— Ramya Subramanian (@actorramya) May 3, 2023
Shocked is all I can say 😔
Manobala sir you are such a sweet person
Literally shattered on hearing his sudden demise 🙏🏻 You will be around us always #RIPManobala sir pic.twitter.com/LfaJ54Nr3T

— Shanthnu இராவண கோட்டம் (@imKBRshanthnu) May 3, 2023