Manipur Incident : First Tamil Heroine To React To The Issue !!
Follow Us
Comments: 0
Manipur Incident: A Call for Humanity and Empathy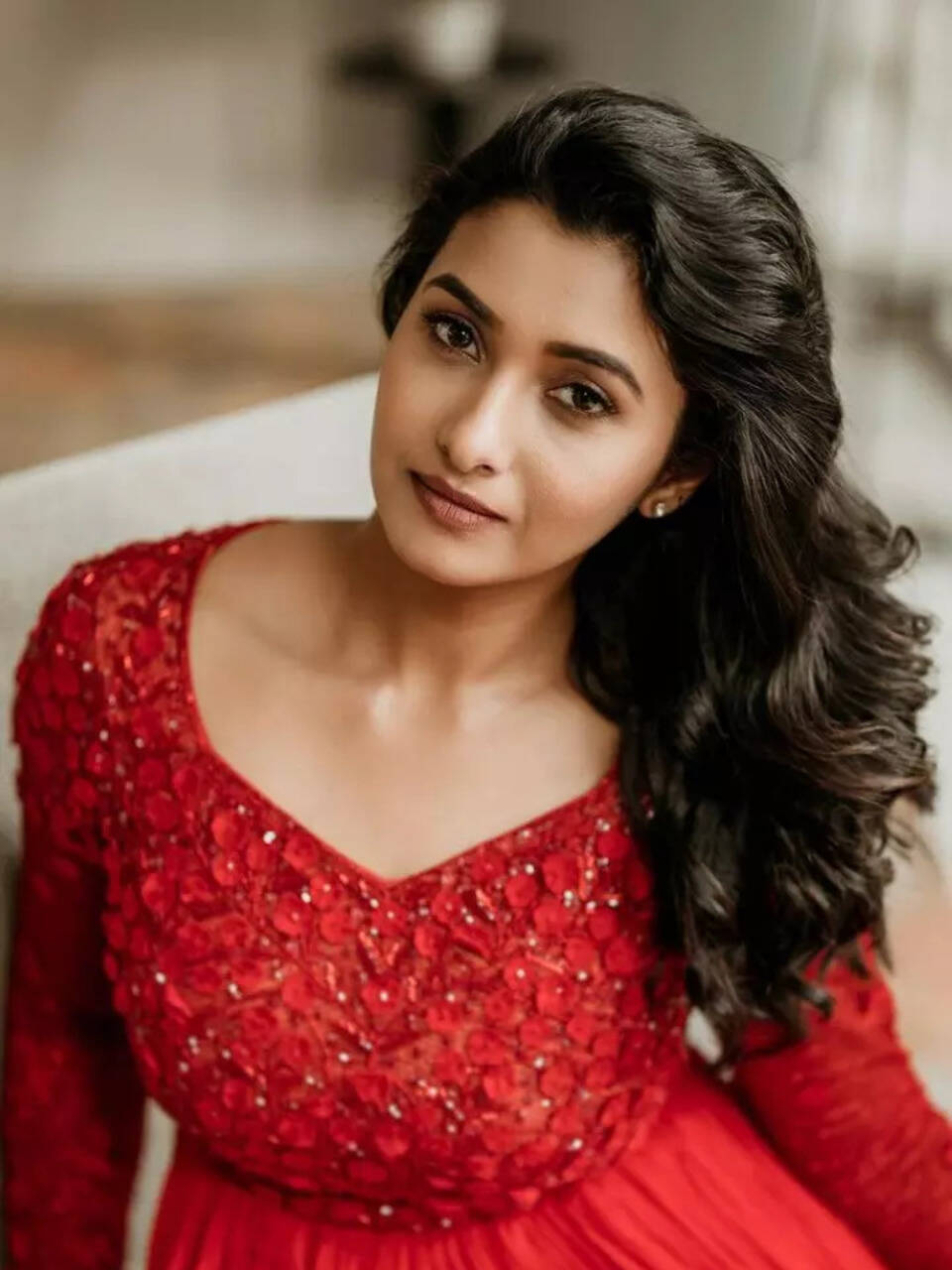 PRIYA BHAVANI SHANKAR
In recent times, a tragic incident unfolded in the northeastern state of Manipur, India, where women were forced to walk nude on the streets. The appalling act sent shockwaves across the nation, leading to widespread outrage and condemnation from various sections of society, including prominent celebrities. Kollywood actress Priya Bhavani Shankar, known for her social activism and strong voice, took to Twitter to express her emotions and react to the Manipur incident. In her tweet, she highlighted the collective failure of society, community, and humanity and called for urgent action to prevent such atrocities from recurring. This article delves into the details of the incident, Priya Bhavani Shankar's response, and the pressing need to address the issue with compassion and empathy.
PRIYA BHAVANI SHANKAR
Also read: Noida Woman Accused Her Husband Of Wife-Swapping!!
The Manipur incident shook the conscience of the entire country as reports emerged of women being subjected to a horrifying ordeal of being made to walk nude on the roads. Such a cruel act reflects a deep-rooted problem within society, highlighting the vulnerability and mistreatment of women in various parts of India. The incident triggered an avalanche of protests and demands for justice, as people sought to understand how such brutality could occur in the 21st century.
As the news of the Manipur incident spread like wildfire, it garnered attention from all corners of the nation. Notably, many Indian celebrities, including actors, activists, and public figures, voiced their indignation and unequivocally condemned the horrific act. Priya Bhavani Shankar, a prominent actress in the Tamil film industry (Kollywood), was among the celebrities who took a stand to express her thoughts and emotions.
Manipur women- The society, the community, humanity everything failed on various levels. We need to condemn this act with all our integrity as humans. This could only be a sample of many such brutality. Shutting down the media is not gonna help the people in trouble. #Manipur

— Priya BhavaniShankar (@priya_Bshankar) July 20, 2023
Priya Bhavani Shankar's Response, In her tweet, Priya Bhavani Shankar passionately denounced the appalling act perpetrated on the women of Manipur. She emphasized that the incident was not just a singular event but potentially a representation of numerous such brutalities happening silently across the country. By doing so, she highlighted the need for collective introspection and action to prevent such tragedies from occurring in the future.
Also read: Kalidas Jayaram Got Thrashed For Tagging His GF In This Story !!
#Respect to you for having the spine. All big stars are quiet who jumped in when #Rihanna called out.

— Devaraj D (@devarajit) July 20, 2023
Moreover, the actress pointed out that the failure of society, community, and humanity at various levels had contributed to the incident. Her choice of words effectively conveyed the magnitude of the issue, stressing the importance of condemning the act with sincerity and integrity as fellow human beings.
#Respect to you for having the spine. All big stars are quiet who jumped in when #Rihanna called out.

— Devaraj D (@devarajit) July 20, 2023
Priya Bhavani Shankar's tweet underscored the importance of standing united as a society to address the underlying causes of such heinous acts. The incident was a stark reminder of the need to foster empathy and compassion towards those who suffer silently due to societal apathy and discrimination. By expressing her solidarity with the victims, the actress encouraged others to reflect on their actions and attitudes towards women and marginalized communities.
மனிதநேயம் எங்கே போனது ஒரு பெண் வயிற்றில் பிறந்தவன் தானே அவன் அவ்வாறு நடந்து கொள்ளலாமா? கடவுளே நீ இருக்கின்றாயா? இல்லையா?

அவனை பெற்றெடுத்த தாய் பார்த்தால் வேதனைப்படுவார் இவனை கருவிலே அழித்து இருக்கலாம் என்று நினைத்து இருப்பார்#Manipur

— PM.RAMESHVIJAY (@rameshv02471478) July 20, 2023
In her tweet, Priya Bhavani Shankar also highlighted the ineffective nature of shutting down media in response to the incident. While silencing the media might temporarily quell unrest, it does not address the root problem that allowed such atrocities to happen in the first place. Freedom of the press is crucial in bringing such issues to light and creating awareness, which, in turn, could lead to meaningful change and justice.
Glad that celebrities state their opinion on the horrific state in Manipur.

— Mohan மோகன் ஆறுமுகவள்ளல் (@vallal_mohan) July 20, 2023
The Manipur incident was a harrowing reminder of the challenges society faces in ensuring the safety and dignity of women. The collective failure of humanity, as pointed out by Priya Bhavani Shankar, demands immediate action to address the deeply entrenched issues of gender-based violence and discrimination. It is imperative that the incident serves as a catalyst for a broader conversation on empathy, gender equality, and the need for united efforts to create a safer and more compassionate society.
Actress Kasturi reacted on manipur  incident
Rant thread :
Democracy is for people not animals. These monsters are worse than animals. have they no hearts? Have they no mothers ?

This horror happened on 3rd May, we come to know of it now. How many more atrocities have taken place in Manipur? pic.twitter.com/aaKBUoC8W1

— Kasturi (@KasthuriShankar) July 20, 2023
Also read: Pooja Hegde Tried To Commit S*icide ?? Shocking Statement!!
Poet Vairamuthu reacted to manipur incident
தெய்வம் என்பார் பெண்களை;
தேவி என்பார் பூமியை;
கடவுளின் பாகம் என்பார்
பார்வதியை

நடைமுறையில்
உடல் உரிப்பு செய்து
ஊர்வலம் விடுவார்

நம் தலையில் அல்ல
காட்டுமிராண்டிகளின்
தலையில் அடிக்க வேண்டும்

அநியாயங்களை நிறுத்துங்கள்;
அதிகாரம் உள்ளவர்கள்
களமிறங்குங்கள்

இன்னும் மணிப்பூர்…

— வைரமுத்து (@Vairamuthu) July 20, 2023
While celebrities and influencers play a vital role in amplifying such issues, it is up to all members of society to take a stand against violence and injustice.