Manimegalai's Emotional Words Ahead Of Her Last Episode In "Cooku With Comali" Show!!
Written by Dhiwaharan Published on Feb 26, 2023 | 19:39 PM IST | 246
Follow Us
Comments: 0
Manimegalai of "Cooku with Comali" fame, on Sunday noon, came up with an emotional note in her official Instagram handle, announcing about her exit from the widely watched cookery show. Saying that today's is going to be her last episode, Manimegalai said that she is expecting the same kind of love she has been receiving in whatever she does in future.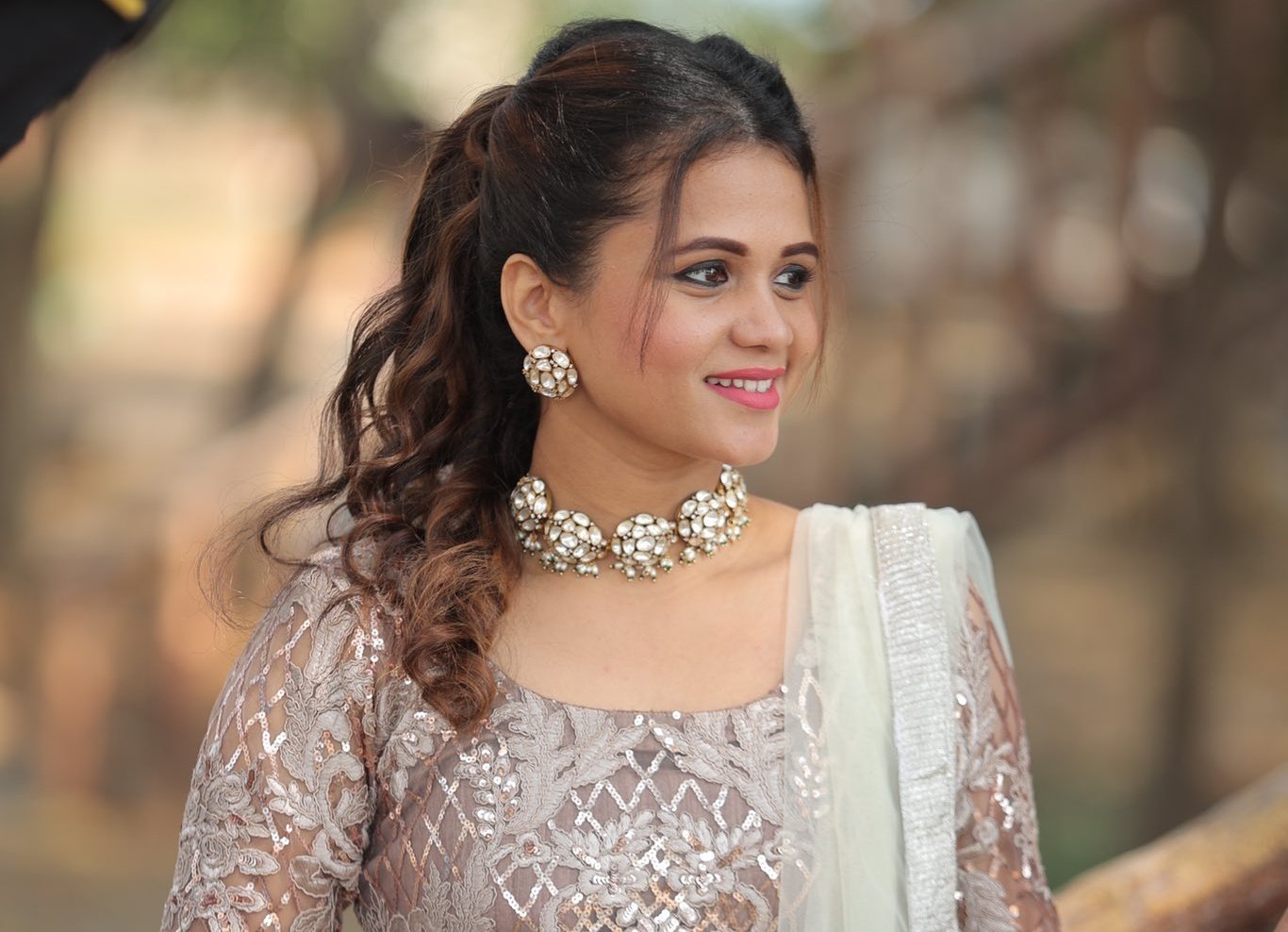 also read : Video Of Manimegalai Getting Emotional While Buying Her First BMW! Watch!!
The reality show "Cooku with Comali" which became a huge hit, demands a seasoned cook to join hands with a comedian to make delicious food items in order to impress the judges of the show. The show became a huge hit among the Television and Internet audience. Not only the women, even youngsters including college, school students started celebrating the show as it mainly concentrates on providing humour unlike other cookery shows.
Fourth season of the show got inaugurated on 28th of January 2023 with happening celebrities taking part in the show as "Cooks" and "Comalis". Along with the likes of GP Muthu, Manimegalai, Pugazh, Raveena, Tiger garden Thangadurai, Kuraishi, Singapur Deepan, Monisha, Sunitha, "Otteri" Siva as Comalis, celebrities such as Sherin, Sivaangi, Vichithra, Kishore Rajkumar, VJ Vishal, Raj Ayyappa, Andranne, Shrushti, Mime Gopi and Kaalaiyan took part in the show as contestants.
also read : "Cooku With Comali" Sherin Received Marriage Proposal From A Random Fan!! Here's Her Reply
Manimegalai enjoyed a separate fan following for her performance as a "Comali" in the reality show. However, on Sunday, she came up with a post announcing about her relieving from the show through ab emotional post.
"Today is My last Episode of Cook With Comali. Announcing "Naa varamaaten" in "Naane varuven" getup 🙂 Everyone of you has showered immense love Since 1st season from 2019 For all my Performances in CWC. So grateful for everything. I always take extra effort to be the best in whatever opportunities & Situations given to me" Manimegalai said through her post.
"Hope i did konjam Justice in entertaining yu all in CWC too. And the love i received from yu allis Unexpected. Expecting to receive same love in Whatever i do With Love Mani" She further added.
Check out her post below :
View this post on Instagram
Many of her fans dropped comments, requesting her not to leave the show. However, Manimegalai seemed pretty kuch keen about her decision.
Manimegalai started off her career in sun network as a presenter. She stepped out of her house and got married to assistant choreographer, Hussain. Since then, the couple has made everyone adore them. Manimegalai entered Vijay Television and earned a huge fanbase through Cooku With Comali. She also hosted shows for Vijay Television. The couple also made their appearances on reality shows like, Mr. & Mrs. Chinnathirai, Kadhale Kadhale.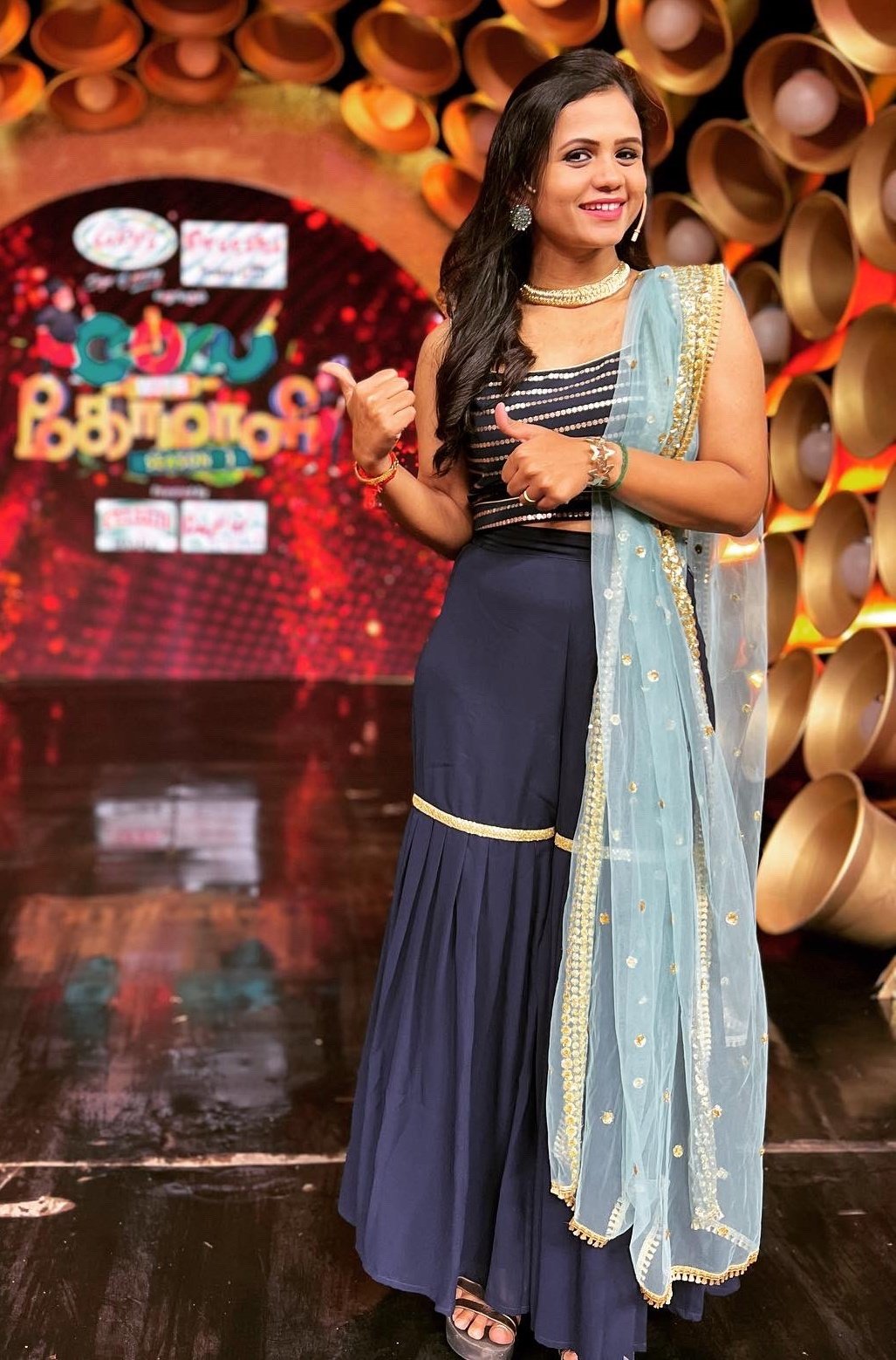 also read : "Pls See It As A TV Show" – Chef Venkatesh Bhat Replied To The Criticisms He Faced !!
Manimegalai and Hussain, started a youtube channel in the year, 2020. The youtube channel, has nevertheless got a huge reception among the people. The couple have been consistent in posting videos and are known for entertaining people through their candid talks in front of the camera. They have crossed million followers within a year. An emotional video of Manimegalai and Hussain getting the delivery of BMW car on September 10, 2021 was posted on their Youtube channel on September 12, 2021.
Despite marrying against the consent of their parents, the couple os currently leading a happy and successful life and are enjoying a separate fan base for their blog videos. Let us wish Manimegalai "Best" for her future endeavours.