Man Questioned Udaynithi Stalin's Photo In DMK Office !! Check How Uday Replied !!
By Dhiwaharan
Udayanidhi Stalin is an Indian film producer and actor, who has worked on Tamil-language films. He entered the film industry as a film producer and distributor with his production studio, Red Giant Movies, and made films including Kuruvi (2008), Aadhavan (2009) and Manmadan Ambu. He subsequently made his debut as an actor through the romantic comedy, Oru Kal Oru Kannadi, and has since continued producing and starring in his own films and for other production houses as well.
[wp_ad_camp_1]
[wp_ad_camp_1]
Udaynithi is also the son of M.K Stalin the current president of DMK party. His presence in the party has always been as a question among the senior party workers and followers. Senior workers who has been working in the DMK Party for more than 20 or 30 years questioning the existence of Udaynithi Stalin in the party about whom they think that he is getting the fame and position in the party more than what he deserves.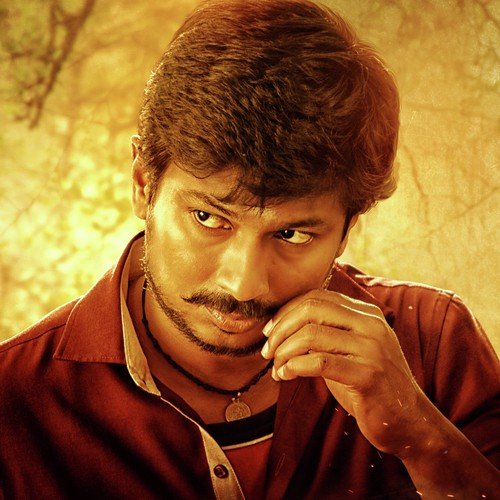 Yesterday a twitter user questioned Udaynithi Stalin  in twitter about his photo in the DMK office. He asked "எந்த பொறுப்பில் இருக்கார்னு அவர் புகைப்படத்த கட்சி அலுவலகத்தில் வச்சிருக்கீங்க 🤔 உங்க விஸ்வாசத்துக்கு அளவில்லாம போயிடுச்சுடா 🙄 உடன்பிறப்பே @Udhaystalin கண்டியுங்கள் 🙏"
எந்த பொறுப்பில் இருக்கார்னு அவர் புகைப்படத்த கட்சி அலுவலகத்தில் வச்சிருக்கீங்க 🤔

உங்க விஸ்வாசத்துக்கு அளவில்லாம போயிடுச்சுடா 🙄

உடன்பிறப்பே @Udhaystalin கண்டியுங்கள் 🙏 pic.twitter.com/fhla56iRGy

— Mr Twitz (@FairTwitz) March 3, 2019
Udhay replied to this through his official twitter account. He said "என்னுடைய படம் நேற்றே அங்கிருந்து அகற்றப்பட்டது 🙏🏼"
என்னுடைய படம் நேற்றே அங்கிருந்து அகற்றப்பட்டது 🙏🏼 https://t.co/bMZsRY3G0C

— Udhay (@Udhaystalin) March 3, 2019
Check out the reactions his answer replied :
Bro…,
உங்க கட்சிக்கு ஏழரையே இவங்க தான்! pic.twitter.com/ULTvAQgMPt

— Pirai Kannan (@piraikannan) March 3, 2019
திமுக 50 வருட தப்பு திருந்த 50 வருசம்
அகும் பா தம்பி,,,,,,,,

— தாம்பரம் ❤️🖤💙💚💞🔥💥👋👍💪✍️, (@prakash33053869) March 3, 2019
நீங்களே வைக்க சொல்லறது அப்பறம் விளம்பரத்துக்காக நீங்களே படத்தை நீக்க சொல்றது
என்ன பொழப்பு சார் இது

— Thangam Durai (@ThangamDurai9) March 3, 2019
அப்போ இது?? 😝 👇 pic.twitter.com/K4Tb1JkCYx

— M.Gokul (@Gokul_Ammk) March 3, 2019
இதற்கும் ஏதாவது தீர்வு கொண்டு வாருங்கள் ப்ரோ.. pic.twitter.com/QCDlsszr89

— Ganesh (@Ganesh07614077) March 3, 2019
இவர்களே வைப்பார்களாம். விமர்சணம் வந்ததும் எடுப்பாங்களாம். நல்லா இருக்குங்க உங்க கதை.

— Balamurugan (@ibalamurugan72) March 3, 2019
Family company pic.twitter.com/gRWU07Arbd

— Senthil Kumar (@SenthilSSTE) March 3, 2019
[wp_ad_camp_1]
Udhaynithi Stalin's "Kanne Kalaimaane" was running in theatres which was released by Seenu Ramasamy. Initially he entered Tamil cinema as distributor and producer then he turned as an actor in his own production "Aadhavan". Some of his notable movies as producer are Manmathan Ambu, Kuruvi etc. He turned as hero in director M.Rajesh's Oru kal Oru Kannadi. 
What do you think on this allegation on Udhaynithi Stalin and his reply to that ?? Comment your views below !!