Man Paid Rs.30,000 For 20 Rs. Worth Haircut !! The Reason Will Melt Your Heart !!
By Dhiwaharan
A YouTuber paid a hefty amount of Rs. 30 thousand to an Indian barber who did his haircut on a street in Ahmedabad. Harald Baldr is a YouTuber from Norway who make a lot of travel videos. During a recent video shooting, he was travelling in Ahmedabad.
[wp_ad_camp_1]
He took a haircut from the barber on the roadside and was pleased by his hard work and dedication. Barber told him the cost of haircut as Rs. 20. Harald liked the fact that barber was honest and he did not increase the price for a foreigner, a practice which local people usually do.
Giving a total surprise to the barber, the YouTuber paid him Rs. 30 thousand instead of Rs. 20. When barber was reluctant to take the money, Harald took a help from a local person for translation and explained to the barber that he is donating money so that he can buy some new tools and do something for the family.
While many would argue what honesty can get someone in today's time when most people have resorted to clever means and dishonest ways of making quick bucks, we like to say, apparently a lot. Honesty can help you earn Rs. 30,000 for a Rs. 20 service!
[wp_ad_camp_1]
When Harald asked about his charges, the barber told him the correct rate and didn't increase the price which people usually do after seeing a foreigner. Harald had a haircut and was very happy with the working style of the barber as he was looking into each and every detail and was fully immersed in his work.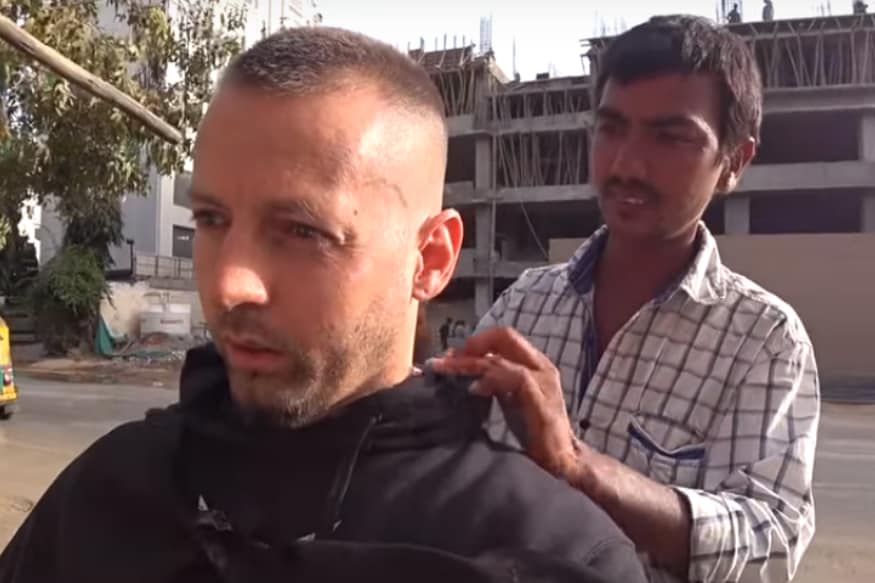 Later, the YouTuber explained to everyone that he is starting a new series under which he will be donating money earned by him through www.patreon.com every month. He will be donating money to the needy persons or entrepreneurs who he meet during travelling. Harald also explained that earlier he was using that money for himself but since he earns good form YouTube now, he wants to do something good for society.
[wp_ad_camp_1]
We hope the barber would spend the money on his children's education and on his equipment to improve the quality of his business. We are sure the act of Herald will only be resulted in a positive way.