Man Bought 140 Crore Worth Car From Bugatti !! You Must Check This Tamil Actor's Reaction !!
CM / Updated: 2019-03-08
17:04 IST
By Dhiwaharan
This is Bugatti's new nineteen-million dollar supercar, it's the most expensive new car of all time. The bad news is that even if you had 18 million dollars just lying around you are out of luck as they've only made one, and it's already been sold.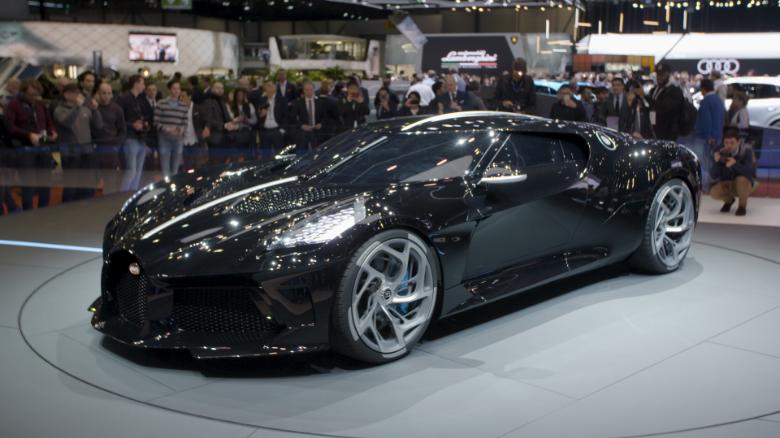 The car has many of the same internals as the Bugatti Chiron and Divo. Including the massive 8 litre quad-turbocharged 16 cylinder engine with almost 1500 horsepower.
[wp_ad_camp_1]
Bugatti introduced La Voiture Noire, which is French for "the black car," to the world earlier this week at the Geneva Motor Show in Switzerland. Even before the cover was pulled back on this one-off black-on-black beauty, it was sold to an unnamed individual for an incredible €16.7 million, or $18.9 million (that's $12.5 million for the car, plus another $6.4 million in local and luxury taxes). Bugatti refused to identify the buyer but said it is someone with an enormous attachment to the brand.
On seeing this news Tamil actor Siddharth came up with a hilarious reaction. Siddharth's statement will relate every individual who are resided in the city Chennai. As he seems to travel more and gets scratch from Auto very often, the actor wrote "Just imagine an auto putting a scratch on the side of this 140 crore car. Aiyyo!"
Just imagine an auto putting a scratch on the side of this 140 crore car. Aiyyo! https://t.co/zSEWiasPtW

— Siddharth (@Actor_Siddharth) March 8, 2019
His tweet received many hilarious reactions from his followers. Check out some of the best here :
LOL namma ooru aalu ku mattum dhan indha prachanai first thonum 😁😂

— Swetha Harini (@Swez_S) March 8, 2019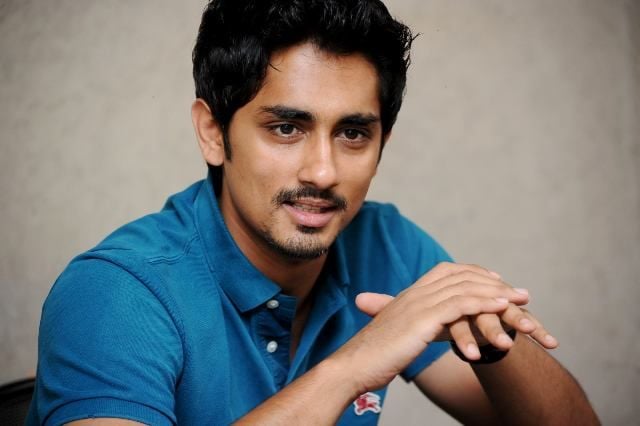 It is not fault of auto guy. It is fault of car user who is paying 140 crores to move few kg weighed human beings.

— Raghuraman L.N. (@raghuynt) March 8, 2019
Imagine it is getting scratched at bottom due to imperfect roads. Lol ground clearance

— Sandeep Vemula (@Sandeep_Vemula_) March 8, 2019
[wp_ad_camp_1]
And auto guy asking money from the car owner for scratching the auto in Rajni styyle.

— Prashant (@prashantdba) March 8, 2019
Aiya saamy.. eppadi ellam yosikarangaa…
What a thought 💭… horrendous thought 🤪🤪🤪🤪 only chennaities can think like this

— sathish kumar kv (@kv4frendz) March 8, 2019
Hahaha….what a thought…ppl who can afford this do u think will even consider auto????

— Umashankar (@meetumashankar) March 8, 2019
Auto ethuku, ennala oru cycle vanga mudila Naane kambi eduthu kodu pottu vilayaduvan 😜

— Kalai Raj (@kalairaj_112) March 8, 2019

On the work front the title of Siddharth's film with director Sasi released today. Sasi delivered the blockbuster 'Pichaikkaran' with Vijay Antony and the film has been titled 'Sivappu Manjal Pachai' (Red Yellow Green). The film is produced by Abhishek Films, who is known for presenting horror hits such as 'Hello Naan Pei Pesren' in Tamil Nadu. The shooting for 'Sivappu Manjal Pachai' is currently in the final stages, and the team is swiftly working on wrapping up the project soon.
[wp_ad_camp_1]
Siddharth also released the first look of his film Aruvam on the New Year night and the actor is in plan to remake Bollywood blockbuster Andhadhun according to sources.
Comment your views on Siddharth's witty reactions !!